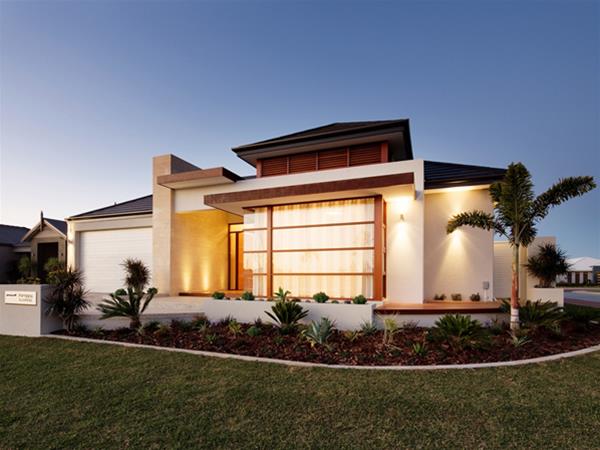 Cicirello Homes – Stirling
This spacious and bright custom built home uses natural stone and timber to create a warm environment. A unique streetscape was achieved through overlapping horizontal plains which formed a striking front entrance.
Details
Home Design Style:Modern
Home Design Type:Custom Built Home,New Home,Single Storey
Description
With the ever changing needs of a growing family, and facing the challenge of working with size constraints, this spacious, light filled home was created through the use of raised ceilings, full and highlight glazing, offering large open spaces whilst providing maximum natural light.

A Limestone feature Blade wall and overlapping horizontal roof plains over the front entrance, opens to a void of light and a flow of natural limestone into the foyer area as well as creating a unique streetscape.

The large indoor and outdoor living areas both feature fireplaces, and the use of natural stone and timber create a warm environment ideal for entertaining.
Related
Cicirello Homes – Nedlands
Location