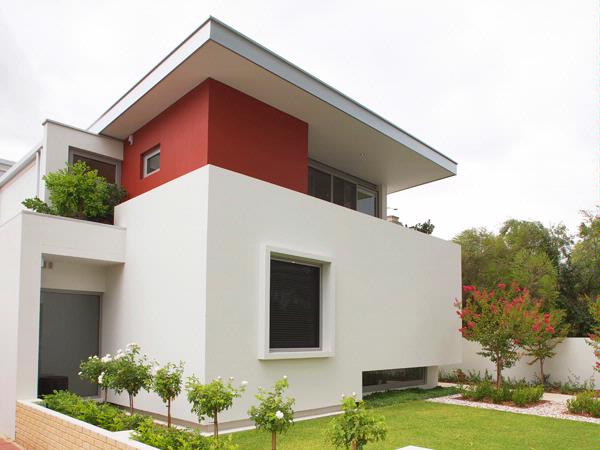 Sam Teoh Architects North Perth Home 2
Details
Description
The owners of this home enlisted Sam Teoh Architects and JayMat Constructions to create an understated, clean-cut, contemporary home for their small family.
Keeping it light and bright, this home with three bedrooms, a guest room, TV room and an open-plan kitchen, dining and living area was designed to maximise the feeling of space and include suitable walls to showcase artwork.
The design ensured the living areas addressed the garden and opened into it, to reinforce the concept of using the garden as an extension of the internal living space.
Extensive use of glazing was applied in the open-plan living areas to bring the outside in, and vice versa.
Concertina doors allow the spaces to integrate seamlessly into one another, while polished concrete floors by WA Terrazzo Tile Manufacturers were used to provide thermal mass for passive solar heating.
At night the home is transformed with light fittings by Radiant Lighting.
Related
Sam Teoh Architects Subiaco Home
Sam Teoh Architects North Perth Home
Sam Teoh Architects Highgate Home
Location