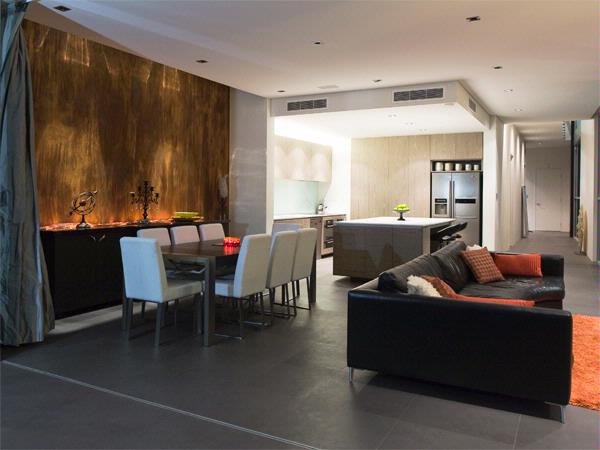 Sam Teoh Architects Highgate Home
Details
Description
Design-orientated practice Sam Teoh Architects collaborates with clients and builders to deliver impressive feats of modern architecture.
This striking example of modern architecture sits on a newly subdivided block of land, which was once part of an adjacent school's playing field. The level block, which measures 9.5m x 40.3m, was sold to the owners as part of inner-city urban renewal.
The owners were looking to maximise their living and entertaining spaces in a low-maintenance, contemporary home. After taking inspiration from a previous Sam Teoh design, they sat down with Sam and the team to discuss their living and aesthetic requirements at length. Following these discussions, design sketches were developed and later modified to include a basement.
Sam Teoh Architects designed the living spaces around the swimming pool, which became the central feature of the home. In order to extend the living spaces, outdoor rooms were created adjacent to the internal living area. Concertina doors fold away to allow the indoor spaces to flow seamlessly outside and vice versa.
Constructed by Vue Developments, the home features products, finishes and fittings from a number of local companies including Dolphin Pools, Original Ceramics, Radiant Lighting, Newport Kitchens and Heather Levi Interiors.
Related
Sam Teoh Architects Subiaco Home
Sam Teoh Architects North Perth Home 2
Sam Teoh Architects North Perth Home
Location