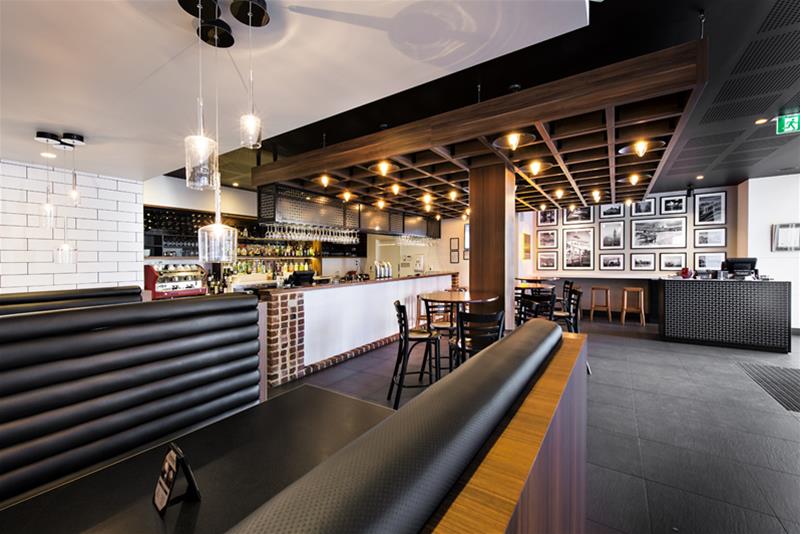 Tony Roma's Interior Refurbishment
Upgrade and refurbishment of the venue to reflect the global style and brand of the client
Details
Commercial:Architect,Designers,Interior Designers,Planning,Renovator
Residential:Custom Builder,Fitout Design,Interior Designers,Kitchen Designers
Description
Tony Roma's is one of the most globally recognisable names in the industry, benchmarking the Perth store against other Tony Roma's restaurants was the main style decision established early in the design process. The venue required a full refurbishment and upgrade to the back of house, including the commercial kitchen, providing functionality by maximising the use of the entire back-of-house tenancy space. This needed to be carried out within an eight-week period to minimise the client's lost operational time.
During the construction phase, a strict scheduled timescale was adhered to, meeting the tight time restrictions. In order to reduce the construction phase, locally sourced materials where used, along with the recycling of existing materials to minimise building cost and time. The restaurant's existing back-of-house plumbing issues were identified by the client prior to the architect's involvement, and then resolved for the client to avoid the need to bring in further contractors.
The family-friendly restaurant layout is a key feature in the design, with booth-style seating incorporated into the restaurant to allow intimate seating arrangements for casual dining and drinking. The interior features laidback decor, comfortable ambience and the feel of a neighborhood bar. A rich and natural material palette was used, in keeping with the brand's identity. Local wood was sourced, with recycled bricks featured in the new bar. Locally designed laser-cut screens, durable leather fabrics, and custom-designed lighting is featured throughout the restaurant, highlighting the independent Perth store's ranking alongside its global counterparts.
Related
Location