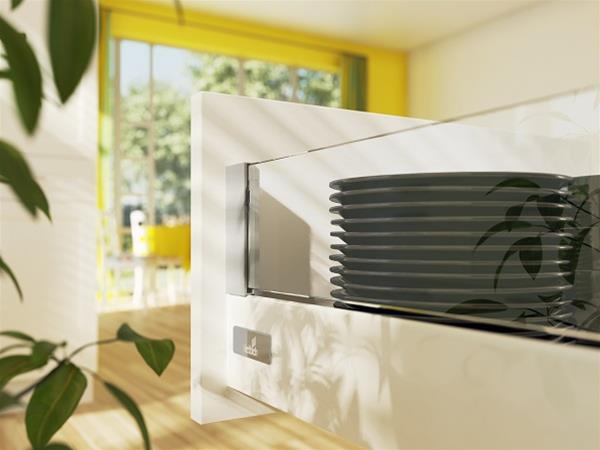 Discover intelligent systems that are ingeniously practical. Sturdy, smooth-running and convenient. The extensive range of accessories will impress you too.
Details
Residential:Bathroom Fitout,Kitchen & Bathroom Renovation,Kitchen Fitout
Description
Hettich has the right drawer system for any type of furniture. For the kitchen, bathroom, bedroom, living-room, office. Ingenious concept for systems to suit any application. Sturdy, smooth-running, convenient, attractive. Single or double-walled side profiles in a wide range of options. Comprehensive range of accessories optimised for the target group.
Double-walled
ArciTech:

Made for the future: the innovative ArciTech drawer system sets new standards in drawers.

Unequalled running action that speaks quality in high end furniture.
Exceptional stability for maximum creative flexibility in choosing front panel formats and materials and for furniture that brings lasting pleasure.
Incredibly broad product lineup based on a single platform, making it possible to set furniture apart and tailor it to consumer preferences.

InnoTech:

The versatile InnoTech drawer system makes it very easy to fulfil your customers' specific wishes and needs.

Incredible customising options in terms design and function, easy to implement on the basis of a platform
Wide assortment catering to every budget and area of application, with extras like interior organisers or locking systems
Reliable quality and superior comfort in operation
Single-walled
Multitech:

The single walled drawer system MultiTech is the ideal entry into the world of metal drawers; simple, easy to assemble and solid.

Highly efficient, quick and secure assembly; for an excellent price-performance ratio for the complete furniture
Wide product programme for optimum use of storage space and differentiation
Reliability, certified according to German quality norms
Related
Lighting in furniture from Hettich
Folding and sliding door systems from Hettich
Location