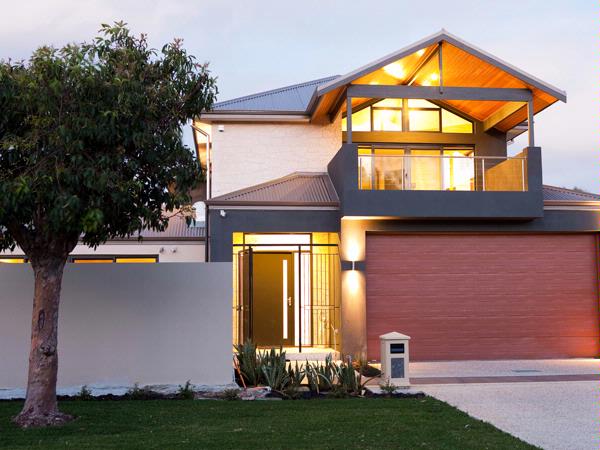 Solar Dwellings Brentwood Home
Details
Description
It was a seamless fit for Solar Dwellings to design this spacious and contemporary home on 720sqm.
The brief detailed a bright and airy home with four bedrooms, three bathrooms and a professional office that would be suitable for a grown family with adult children attending university.
Being keen cooks, the clients required a large kitchen with walk-in pantry that would allow entertaining to flow into the outdoor alfresco and living areas.
Solar louvres, deciduous vines and projection of the upper balcony to the north protect from the harsh summer sun.
The home has been designed so that further energy efficiency expansion and the inclusion of a greywater recycling system will be a cinch.
Granite benchtops, gloss lacquered cabinets, cedar linings, classic marble and travertine create a timeless and luxurious atmosphere.
The home has won numerous sustainability awards, including the 2010 HIA GreenSmart Award for Energy Efficiency.
Location