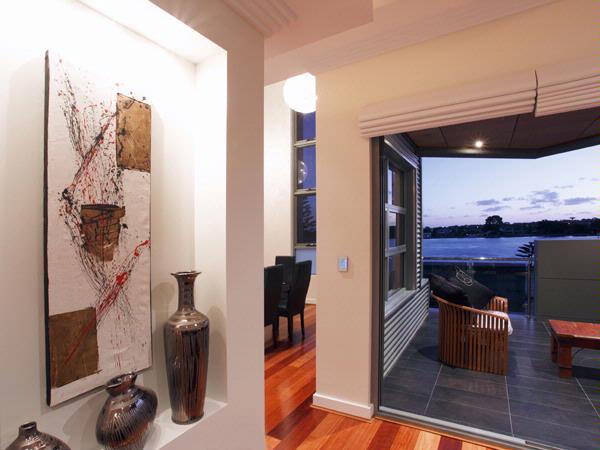 Details
Description
Mikasa Designs has worked around obstacles to create a chic apartment that makes the most of its assets.
The design of this apartment block was based around a few key requirements. Primarily, the need to maximise the small space of the site with only 247 square meters available, as well as making the most of the water views which would be partly blocked by a future development. The development also had to be economically feasible for the client, and stay within budget.
Mikasa Designs created large modern apartments, with enough room to house an average sized family in a high-density area. As the site was unusual in that it's a waterside laneway lot with north-west and south-west water views, Mikasa took the various aspects into consideration to create apartments which maximised the current water views while ensuring these views would not be blocked by future developments.
The views have been emphasised by large feature glazing facing the best views, which was matched with a glass front door to complement the feature glazing.
Most of the space has been diverted to the living room, which is generally the area of highest traffic. To create a feeling of spaciousness while making the most of the modest floor space, the ceilings to the main dining area are extra high with three large feature pendants to create interest.
Location