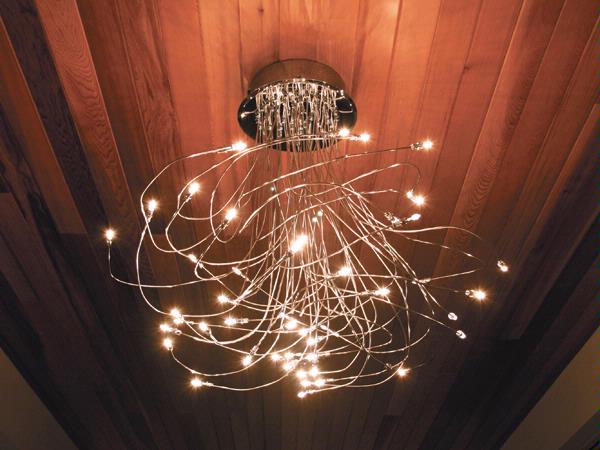 A desire to be more than just a lighting retailer has made HS Reflections a market leader, offering clever, yet simple, lighting solutions.
Details
Description
In a world where complexities are common, it's refreshing to know that some companies believe in the importance of simplicity. HS Reflections is one such company, providing outstanding attention to detail and exceptional customer service while thriving in the clean and uncomplicated nature of contemporary design.
Thanks to its understanding of simplicity in all business applications, HS Reflections ensures that all processes are a breeze for clients, from planning and design to service and installation.

That's not to say the approach is effortless
– HS Reflections is a market leader, not just for the prominent style and quality of the products, but also for their innovative and modern applications.

Sourcing from wholesalers around the globe, the company strives to ensure that clients are presented with a comprehensive selection of premium ranges and the most affordable prices in the marketplace.

High-end, high-quality fittings for all rooms make up HS Reflections' product portfolio and clients can expect to find down lights, star lights, bulkhead lighting, cabinet and splashback lighting, pendants and automated mood lighting for bedrooms and home theatres. There is also a stunning range of opulent crystal chandeliers – highly sought-after in the luxury lighting market.

The right lighting can totally transform a space, spicing things up and adding a chic, sophisticated edge. With myriad lighting solutions available, HS Reflections can help those fitting out homes, as well as hotels and commercial buildings, add an impressive allure to any space.

With a desire to be more than just a lighting retailer, HS Reflections' expert lighting designers offer comprehensive advice on lighting design layout. They understand that fitting out rooms often presents difficult choices, so they draw up lighting plans electronically to make the process easier for clients, builders and electricians.

The company also itemises all fittings by room and delivers free of charge. Complimentary, obligation-free quotes are available on-site or at the Malaga showroom.
Related
Location