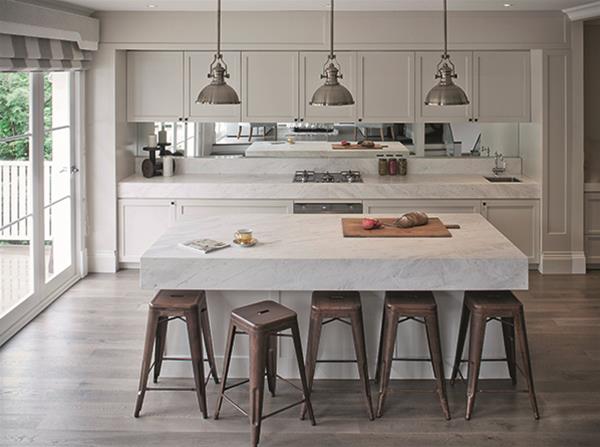 CDK Stone's range is constantly being reviewed and refreshed, to satisfy a broad range of increasingly sophisticated building-stone applications.
Details
Commercial:Stone
Residential:Stone,Surface Coatings,Surfaces,Tiling
Residential Suppliers and Retailers Type:Commercial Supplier,Retail Supplier,Showroom in Perth
Description
CDK Stone has been established for more than 30 years, and has developed a reputation for supplying the finest natural stone products.
Traditionally used for centuries, natural stone possesses a timeless quality, but more recently there has been a remarkable range of new finishes, textures and materials available on the market. CDK Stone's Perth showroom displays a vast range of these beautiful finishes, along with marble, limestone, granite, onyx, bluestone and more, in slabs, tiles and cut-to-size panels.
CDK Stone's staff personally visit the suppliers on every corner of the globe, to guarantee the quality of materials provided
meets the demands of their clientele. The store also has the ability to source and supply an extensive array of materials
that may be required for specific projects. When it comes to customer service, CDK Stone staff offer the best in the business, thanks to their supreme product and industry knowledge.Proactive sales representatives focus on working closely with architects, builders, developers and the end user, to form strong, lasting relationships.
From the smallest residential application to the largest commercial project, CDK Stone has the knowledge, range and expertise to ensure your next residential or commerical project is a stand-out.
Related
Location