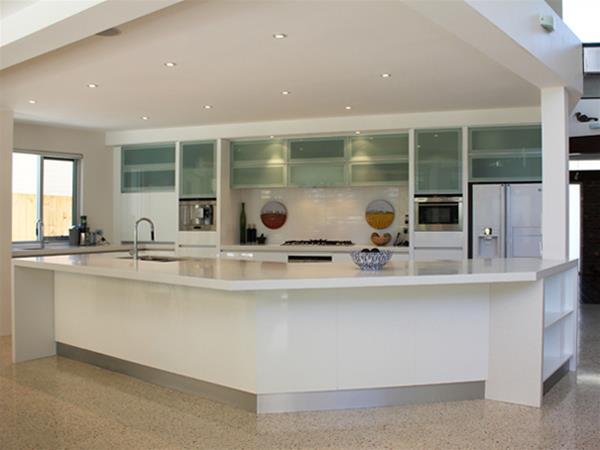 Colray Cabinets is an independently owned, multi-award winning, kitchen cabinet making company, based in Landsdale, Perth, Western Australia.
Details
Residential:Kitchen Designers
Description
The kitchen is the centrepiece of a modern family home, so the Colray Cabinets team of dedicated and experienced craftsmen, pride themselves on designing and creating practical, affordable, but most importantly, beautiful surroundings for you and your family, while also providing excellent customer service.

Their team of talented and highly skilled staff, have aimed to exceed client expectations, by ensuring they offer the highest quality kitchens, bathrooms, laundries and alfresco kitchens, while focusing directly on you and your individual needs. They offer a friendly, flexible and superior level of service, and can custom a design to suit your budget and any size room.

Colray Cabinets are fully trained, licensed fabricators of Corian and Staron, advanced acrylic surfaces. They have worked for some of Perth's best known custom home builders, and have been recipients of numerous HIA awards.

Related
Colray Cabinets Mt Claremont
Colray Cabinets Burns Beach
Location