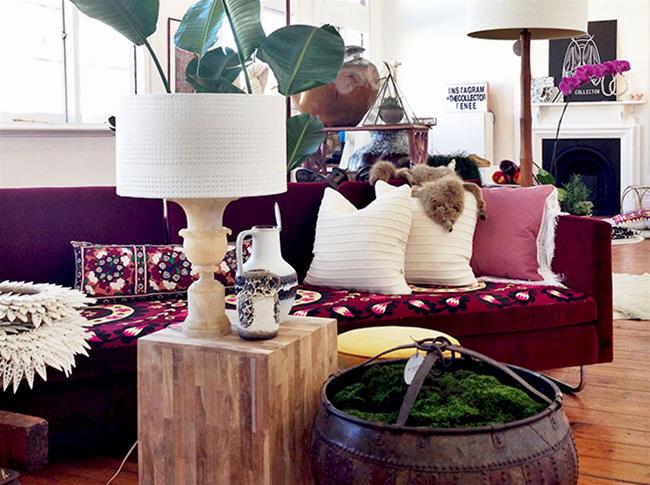 A curated selection of personal homewares, furniture & rare objects sourced from around the world.
Details
Residential:Furniture - Indoor,Glass Art & Print,Homewares,Indoor Art
Residential Suppliers and Retailers Type:Commercial Supplier,Retail Supplier,Showroom in Perth
Description
The latest incarnation of Renee Coleman, The Collector is an online bazaar of curated personal home wares, furniture and rare objects. Exploring the back streets of some of the most far-flung cities in the world, Renee discovers one-off pieces that speak to her with form, feel and integrity, and share the common bond of great design.Now embarking on her third retail venture, Renee started as part of the family team behind renowned home wares and furniture store Empire, which rose to prominence in the 1990s in Sydney and continues as a household name in Perth.Currently at the helm of the flagship showroom of the four Empire stores in Western Australia, Renee owns and runs Empire Highgate independently.
Under The Collector, Renee will create a separate platform for her own personal collection of wares that will be available online, and stocked at Empire Highgate in Perth along with select stockists in each capital city.Whether it's tribal neckpieces from Sulawesi, brass and timber coffee tables from Rajasthan or vintage pottery from West Germany, The Collector brings you carefully sourced pieces from around the world alongside Renee's own designs.
"I look for beautiful, harmonious forms and textures, perhaps a textile or taxidermy, and add something quirky. I love design icons, pieces that have proven themselves and stood the test of time for their form and comfort, and am drawn to industrial and contemporary pieces," said Coleman.
With an innate sense of individual style, under The Collector Renee will also offer her personal styling services in both residential and commercial settings, as well as for events in the Asia-Pacific region. Bound only by the ruling principal of superb design, you can now share in the passion for the unique and the beautiful, the exotic world of The Collector.
Location
Address: 525 Beaufort St,Highgate,WA,6003
Phone: 0404 272 260
Email: [email protected]