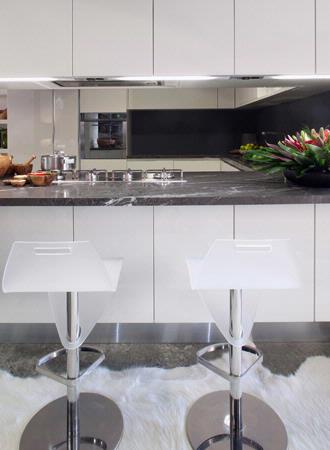 Italy's leading kitchen brand since 1984, Scavolini is proving as popular in Perth as it is in Europe.
Details
Description
Scavolini is the company driving the design and style of kitchens across Europe and the world and now Perth customers can come direct to the source.
Scavolini Claremont is WA's largest and most exclusive kitchen showroom, displaying up to eight full-sized kitchens with a myriad accessories, furnishings and finishes, allowing clients to customise their new kitchen to suit.
Scavolini arrived in WA almost by chance. The owners, who were looking for a new kitchen for their own home, researched the world market and discovered Italy was the hub of innovative kitchen design. When they found Scavolini, they considered it the stand-out.
At the showroom, customers can look at and feel the product and visualise having the kitchens in their home. They can also get advice from the Scavolini team, people with a passion for food who understood the importance of the kitchen as the hub of the home. Clients are mostly those buying their second or third home or renovating, but the Scavolini team says buying the world's
best kitchen should be within reach and there's a product for most budgets.
Scavolini also has a range especially for architects, builders and developers for higher-volume projects.
Related
Scavolini Claremont Scenery
Scavolini Claremont Focus
Location