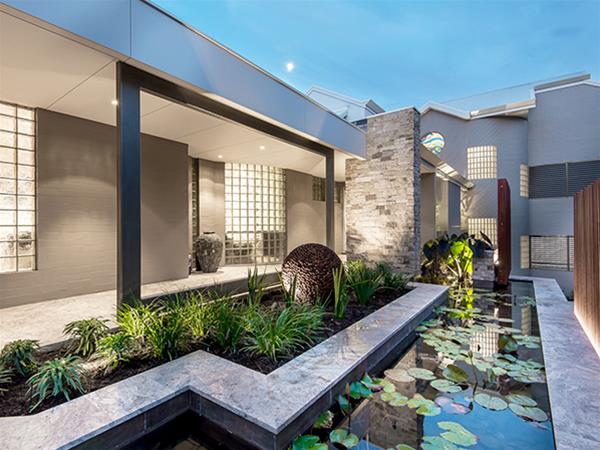 Grandview Constructions & Home Design Pty Ltd
With more than 30 years experience designing and building Perth's most prestigious homes, Grandview Constructions & Home Design has a strong grasp on what separates a good house from a great one.
Details
Residential:Architects,Bathroom Designers,Builders,Building Designers,Custom Design & Build,Fitout Design,Furniture Design,Kitchen Designers,Landscape Designer,Renovator,Landscapers
Description
Attention-to-detail is paramount when building a new home, remodel or renovation, says Grandview Constructions & Home Design managing director Shane Carvill.
"In each project I undertake, I ensure only the finest quality materials are used along with trustworthy tradespeople backed by years of experience," he said. "At Grandview Constructions & Home Design we understand a house is one of the biggest investments many people will ever make - the ultimate showpiece of your dreams- and must stand the test of time."
Since its inception more than 10 years ago, Grandview Constructions & Home Design has built and renovated a beautiful selection of custom homes in the Perth metropolitan area and southwest region. These include impressive renovations to run-down old beach shacks and a portfolio of award-winning two-storey homes. With many of its projects positioned along the coast, Shane and his team ensure each home is built to exploit the breathtaking views at its doorstep.
Throughout the build, Shane places client satisfaction at the fore, ensuring all their needs are met and expectations are exceeded.
Some of the awards to its name include:
*Winner – 2010 MBA Bankwest South West Regional Building Awards
Contract Homes $1million - $1.5million
*Winner - 2010 MBA Bankwest South West Regional Building Awards Excellence in Concrete
*Winner - 2010 MBA Bankwest South West Regional Building Awards Henry Kusal Memorial Award Excellence in Carpentry- Fitout
*Finalist - 2010 MBA Bankwest South West Regional Building Awards Contract Homes $1.5million - $2million
*Finalist - 2010 MBA Bankwest South West Regional Building Award
South West Best Country Home of the Year
*Finalist – 2010 HIA-NAB South West Housing Awards
Custom Built Homes $375 000 -$575 000
*Finalist - 2010 HIA-NAB South West Housing Awards
Custom Built Homes $775 000 - $1, 250 000
*Finalist - 2010 HIA-NAB South West Housing Awards
Custom Built Homes $1, 250 000 & Over
*Finalist- 2015 MBA Bankwest Perth Area Alterations & Additions Over $1million
Award for Construction Excellence
Location