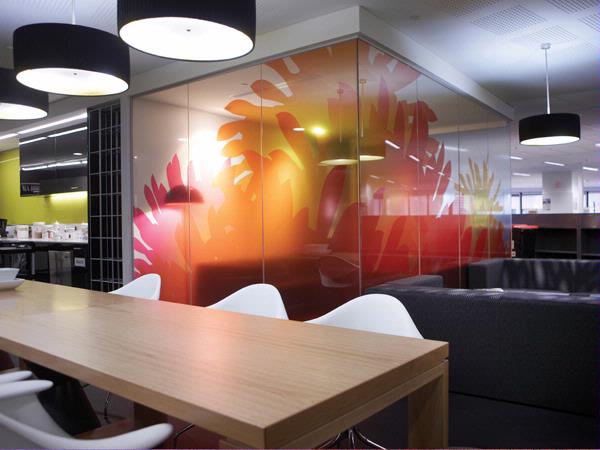 Offering a truly holistic approach to brand management, design, application and installation, Digital Artworks encourages clients to push the limits of digital print.
Details
Commercial:Glass Art & Print
Description
With Australians working longer hours than ever before, Digital Artworks is committed to motivate and stimulate office workers with digital printing for high-end commercial fitouts.
Graphics are a relatively inexpensive option for softening the workplace, and Digital Artworks ensures that graphic packages not only enhance a space, but also enable the client to feel their point of difference and showcase their ideology.
From the conceptual stage to brand management, print sizing to installation, the company is constantly experimenting with new surfaces and substrates.
The team works closely with builders to achieve Green Star accreditation, and has most recently begun printing on PVC-free products, which are biodegradable.
Related
Location
Address: 40 Bryan Place,Balcatta,WA,6021
Phone: (08) 9244 3610
Email: [email protected]