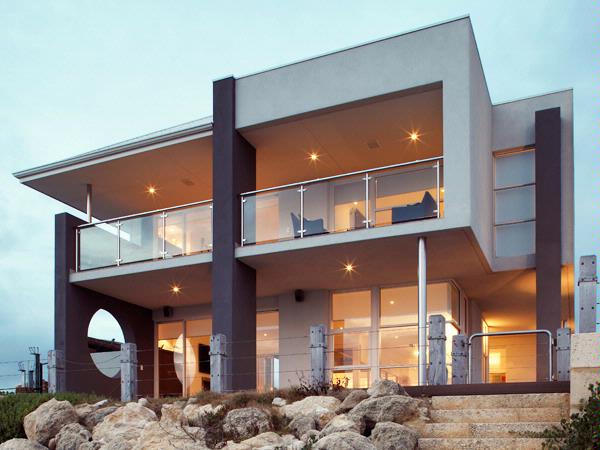 Craig Sheiles Homes Mindarie Home
Design, construction and interiors are all in a day's work for this multi-award winning company.
Details
Description
As beautiful as they are, beachside blocks can present innumerable hurdles for both designers and builders, not the least of which is maximising ocean views while providing a buffer against harsh winds, sea spray and sunsets.

Such was the case for Craig Sheiles Homes when they undertook the design and construction of a large family home on this 400sqm elevated block in Mindarie.

To combat the problem, designer Mick Rule came up with a U-shaped design, which allowed for a protected internal courtyard.

This, coupled with a wall of glass at the front of the property, means the owners can admire the view by looking from the courtyard through the front wing of the house and out to the ocean. Large sliding and folding glass doors, which open from the living spaces out onto the courtyard, further facilitate this process and also create an easy flow between the internal and external.

An ability to accommodate older children and guests was another prerequisite, so each bedroom has its own ensuite and most have views.

Externally, the house has been designed with the ocean and views in mind.

The front entrance is located down the side of the house to eliminate the need for an internal passageway, which would have restricted the capacity to exploit views. Acrylic rendering provides protection against the salt, while neutral colours and materials ensure the ever-changing colours of the ocean remain a dominant feature.
Related
Craig Sheiles Homes Beachside Display Home
Location