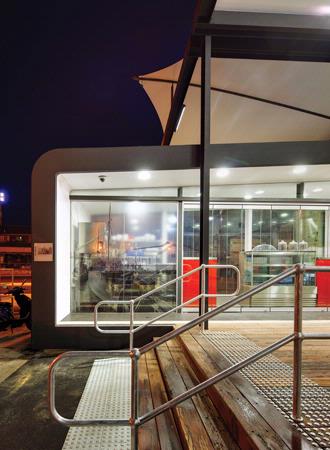 Brooking Design Practice is renowned for crafting and designing unique buildings and spaces that are both true to the design brief and consistently pushing boundaries.
Details
Description
Established in 1993, Brooking Design Practice Australia is a dynamic, multi-disciplined boutique architecture and interior design practice, led by architect and designer Tom Brooking.
Multi-award winning and widely respected for its innovative and profound design work across a multitude of disciplines, the company is one of the most celebrated design practices in Western Australia.
Tom and his qualified team understand that any successful private or commercial design venture is based on a broad range of expertise, a depth of knowledge, exhaustive research, quality control, technical ability, and the application of clever, creative design artistry.
Their commitment to these principles can be seen in their success producing outstanding designs that exceed the brief, and through numerous established relationships with repeat clients.
In its 18-year history Brooking Design has won more than 20 awards and commendations, including Best of State of Residential Interior Design in 2009, for West-End Loft, Fremantle.
Related
Location