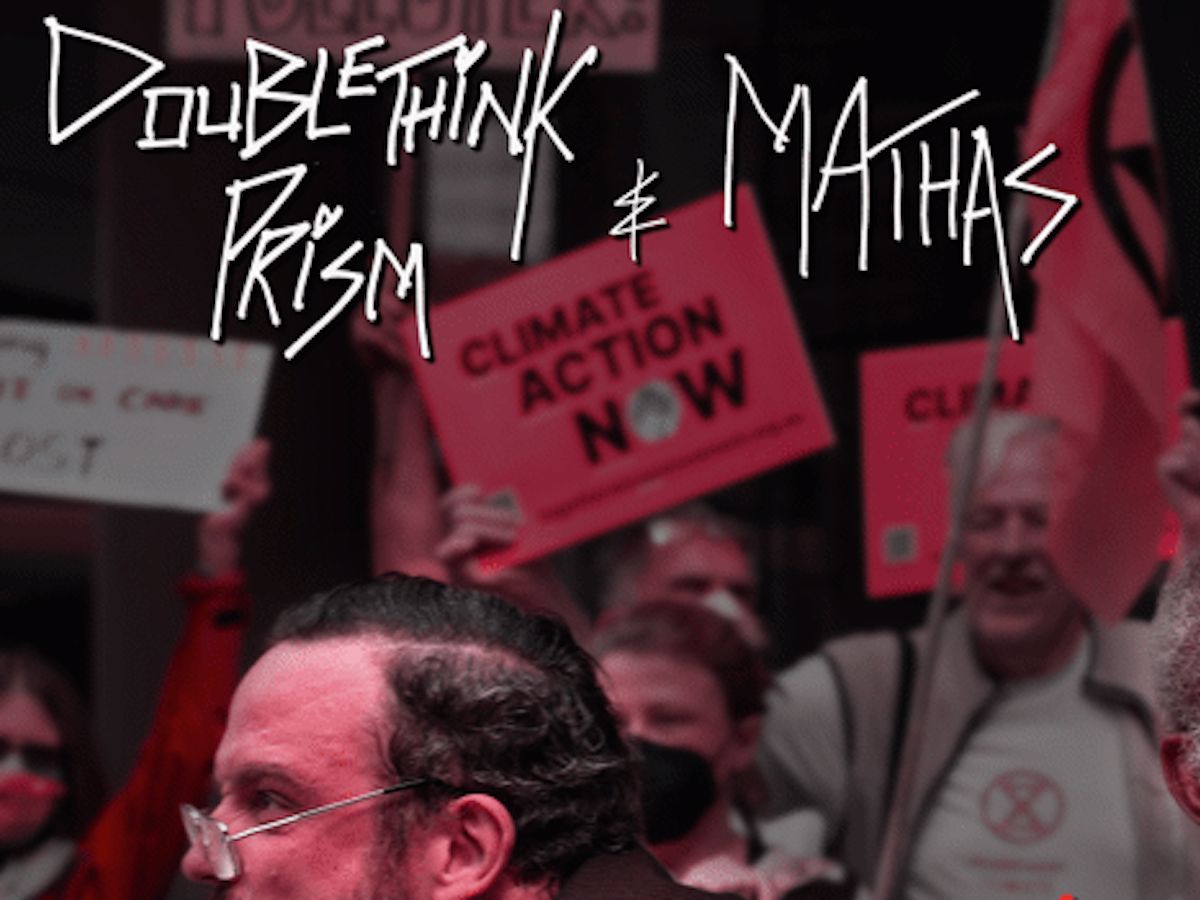 Doublethink Prism & Mathas
Doublethink Prism launch upcoming album exclusively at Strange Festival.
Dates:Jun 25
Venue:Moana Hall
Details
Hosted By:Strange Festival
Venue:Moana Hall
Description
Returning after their 2018 debut A Prism Inside Your Pregnant Mind, Australian hip-hop / spoken word / electronic duo Doublethink Prism will release the first taste of their upcoming second album in a team up with legendary wordsmith Mathas, the new single Business as Usual will be released June 22nd, 2022 via Stock Records. Embodying the twisted mentality of relentless energy company tycoons, Business as Usual is a dark tongue-in-cheek satire of our need for profit over sanity. Can you smell the smoke? Can you SELL the smoke? Picture that meme of doggo former (!) Australian prime-minister Scott Morrison sitting in a dining room on fire holding his beloved piece of coal proclaiming 'This is fine!' Taking it straight to the man themselves, Business as Usual is accompanied by a new music video that sees Doublethink Prism and Mathas busting into the foyer of Woodside - Western Australia's No.1 tax-dodging climate criminals - to do a protest in full business attire and being kicked out by security guards. Delivering the song with a crowd of protestors on their doorstep, the video is a hilarious activist injunction into the heart of the beast. Doublethink Prism is the duo of Perth producer and multi-instrumentalist Steven Alyian and spoken word artist Splodge (Marcus John). Their second album Malakut Golliwog will be released later in 2022 on Stock Records. LAUNCH EVENT exclusively as part of STRANGE.
Location
Venue:Moana Hall
Address: 618 Hay Street,Perth,WA,6000
Phone:
Email: