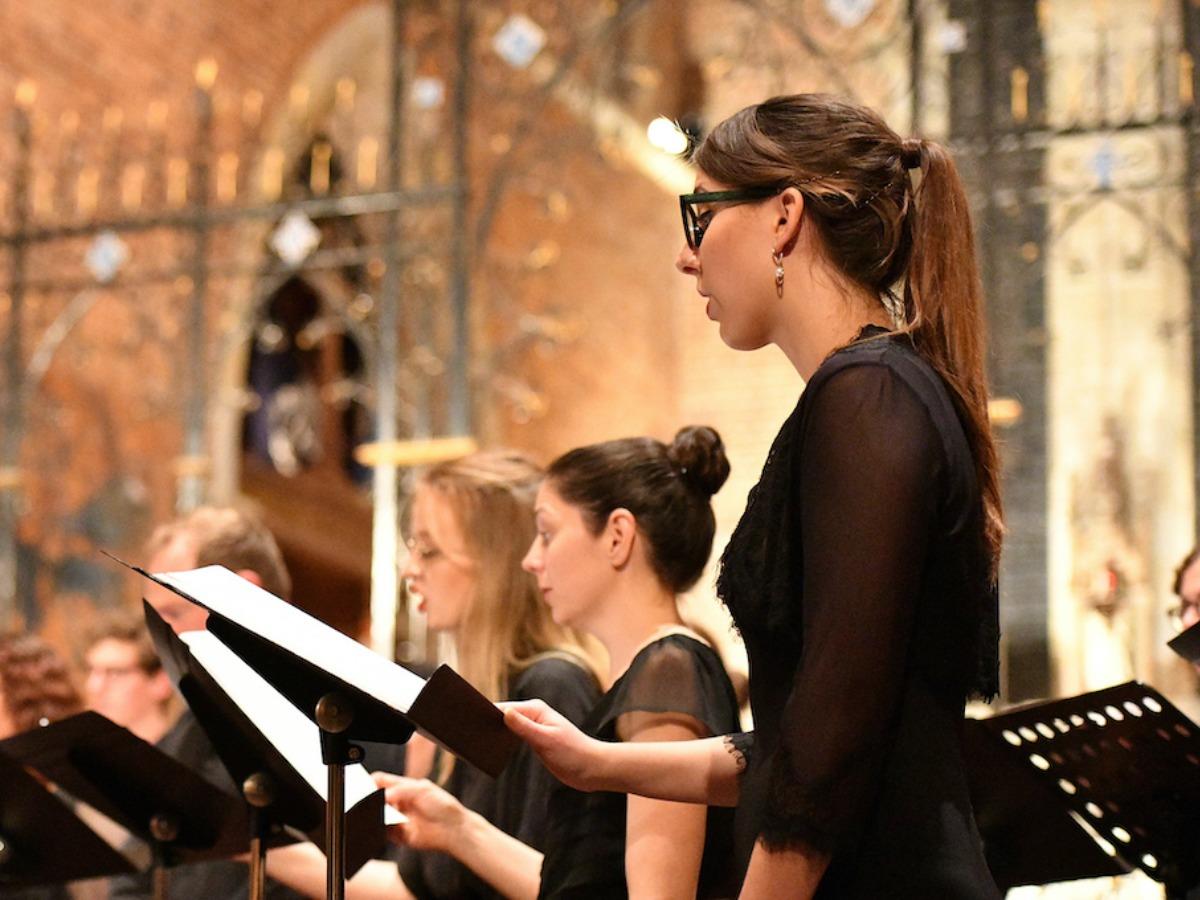 A Ceremony Of Carols, Britten And Gardiner
Be prepared to be enlightened by the harmonious sounds and angelic voices that make up the choir Sonus Angelorum , accompanied by harpist Yi-Yun at the St George's Cathedral.
Dates:2 December
Time(s):7.30pm
Venue:St Georges Cathedral
Details
Hosted By:St George's Cathedral
Ticket Price:$40-50
Venue:St Georges Cathedral
Description
Introducing talented young WA composer Lydia Gardiner, whose work will stand proudly alongside Britten's much loved classic. The two very different versions will be sung by the Cathedral's new female voice choir Sonus Angelorum, accompanied by harpist Yi-Yun Loei and directed by Dr Joseph Nolan.
Sonus Angelorum means 'the sound of angels', and with only a harp accompaniment, the pure sound of this performance will send your spirit soaring. This will be Sonus Angelorum's debut in Perth's classical music scene.
"The name Sonus Angelorum matches their sound perfectly, the sound of angels," said Joseph. "This outstanding group of singers deserves widespread recognition, here and internationally."
After discovering young WA composer, Lydia Gardiner, Joseph commissioned her to write a new version of A Ceremony of Carols, and says he is confident that this will stand proudly alongside Benjamin Britten's classic.
"I am personally excited about this concert. Britten was a musical genius of the 20th century and his Ceremony of Carols is a beloved choral work. Lydia has to write a work that is exactly the same duration (25 minutes), using the same movements and libretto, and the same choral forces and harp. Within this tight remit, Lydia has to create brand new music that must hold up against one of the greatest musical works in the canon."
A Ceremony of Carols will be a celebration of young female musical talent in Perth, as well as a wonderful way to welcome the coming of Christmas.
St George's Cathedral is at 38 St Georges Terrace, Perth. Go to this link for information on parking and accessibility. A new climate control system has improved the comfort of our patrons.
Location
Venue:St Georges Cathedral
Address: 38 St Georges Terrace, Perth WA 6000,Perth,WA,6000
Phone: (08) 9325 5766
Email: [email protected]