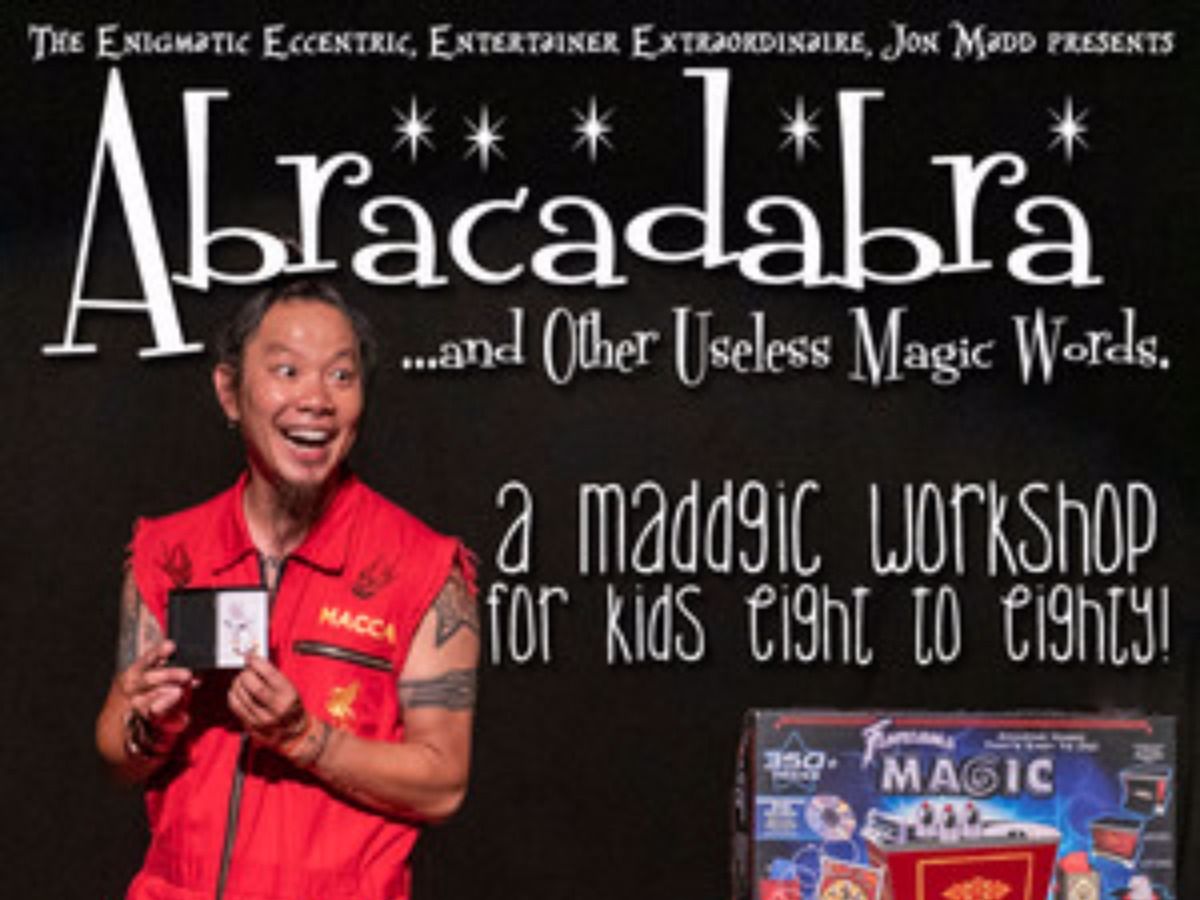 Abracadabra and Other Useless Magic Words
A magic workshop for kids aged eight to eighty!
Dates:Jan 15-30 (except 17, 24); Feb 5, 6, 12, 13
Time(s):4:30pm
Venue:The Pleasure Garden
Details
Hosted By:Fringe World
Ticket Price:$21 - $26
Venue:The Pleasure Garden
Description
A magic workshop for kids aged eight to eighty! Perth's favourite party magician, Jon Madd takes you on a retrospective journey to the very first magic trick he learnt when he was just seven years old. Over the past three decades, this deceptively simple trick has evolved into a powerful and versatile performance tool, still used in Jon's working repertoire today at birthdays, weddings, festivals and corporate functions. There is deep thought of subtle magic psychology, as well as practical tips to help make you the life of any party! "Madd's sheer love of magic shines through." ???? The Australia Times, 2018 "Affable and comedic, a clever magic workshop." ???? Perth School Holidays, 2021 "Plenty of wit and laughter, enjoyed by the whole family." Jen, Fringefeed 2021 # Presented by Jon Madd Jon Madd is the Enigmatic Eccentric, Entertainer Extraordinaire! Perth local, FRINGE WORLD veteran, as seen on Australia's Got Talent, magician, musician, clown, and school counsellor, this is a man of many literal and metaphorical hats. Sharing his passion for performance, with a genuine love of the audience, Jon returns with another season of his highly successful magic workshop for kids aged from eight to eighty!
Location