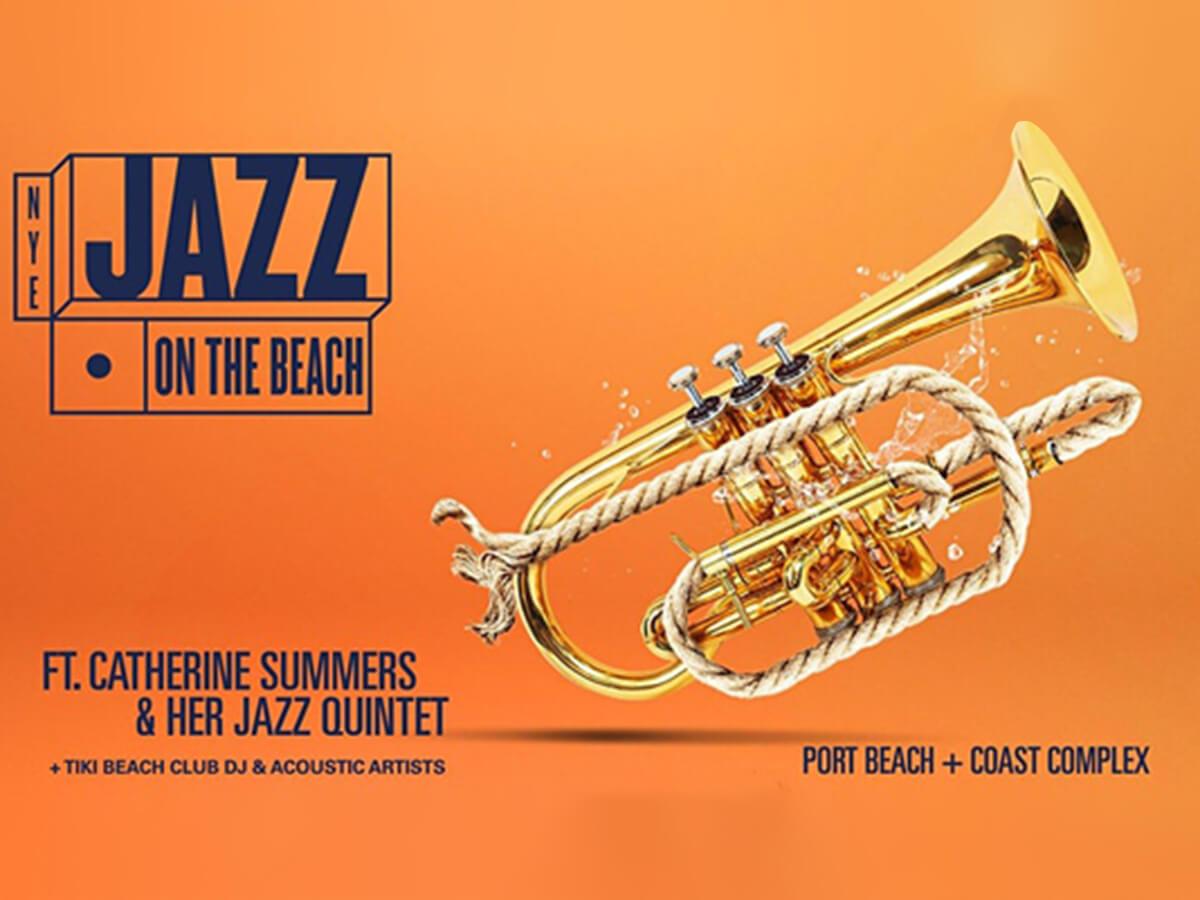 Jazz On The Beach - Nye 2022
Join Catherine Summmers and her Jazz Quintet as she covers your favourite party jams with the smooth sultry sounds of jazz, then dance the night into the new year with DJ's playing late.
Dates:Dec 31
Time(s):6.00pm - 1.00am
Venue:Cost Port Beach
Details
Hosted By:Welcome to Perth
Ticket Price:$37.97 - $59.05
Venue:Cost Port Beach
Description
Featuring...
Catherine Summers & her Jazz Quintet inside the main venue
Acoustic artist beach stage early
Tiki Beach Club DJ's playing party jams & singalong classics late
Soulsbys beach bar
Beach lounge
Tiki cocktail hut
Sunset terrace
Westwinds boat bar
The beach club
Drinks:
$10 Spirit mixes, beers, ciders & wines
$15 Cocktails & six pop up bars
Food:
Slider & tequila cart
Hotdog stand
Fish taco cart
Gelato Van
Stand up relaxed cocktail style food service. This is not the event to order a 3 course meal & sit down the entire night. Have a bite, watch the sunset on the beach, enjoy a cocktail & have a dance!
Catherine Summers:
Crossover Jazz & Modern Soul Singer. Winning audiences with her undeniable on-stage charisma, sultry powerful voice and playful banter.
Catherine Summers has been performing reworkings of popular modern music into different jazz, ragtime and a little bit of cabaret for a while. Come and enjoy the night with lively jazz sounds across songs like David Bowie's 'Let's Dance' Beyoncé's 'Crazy In Love' and Amy Winehouse's 'Back To Black'.
Think 'Like A Version' where pop songs meet a 5-piece jazz band with Catherine at the helm. Her 5-piece jazz band showcases tap along, up-beat, fun songs for NYE overlooking the ocean like no other.
You can expect to hear The Weekend, Amy Winehouse, Coldplay, Beyonce, Daft Punk, Pharrell Williams, David Bowie like you've never heard them before.
With her quintet consisting of Marc Osborne (sax & clarinet), Tristan Wills (piano), Alistair Peel (double bass) and Dan Harrison (drums)
Location