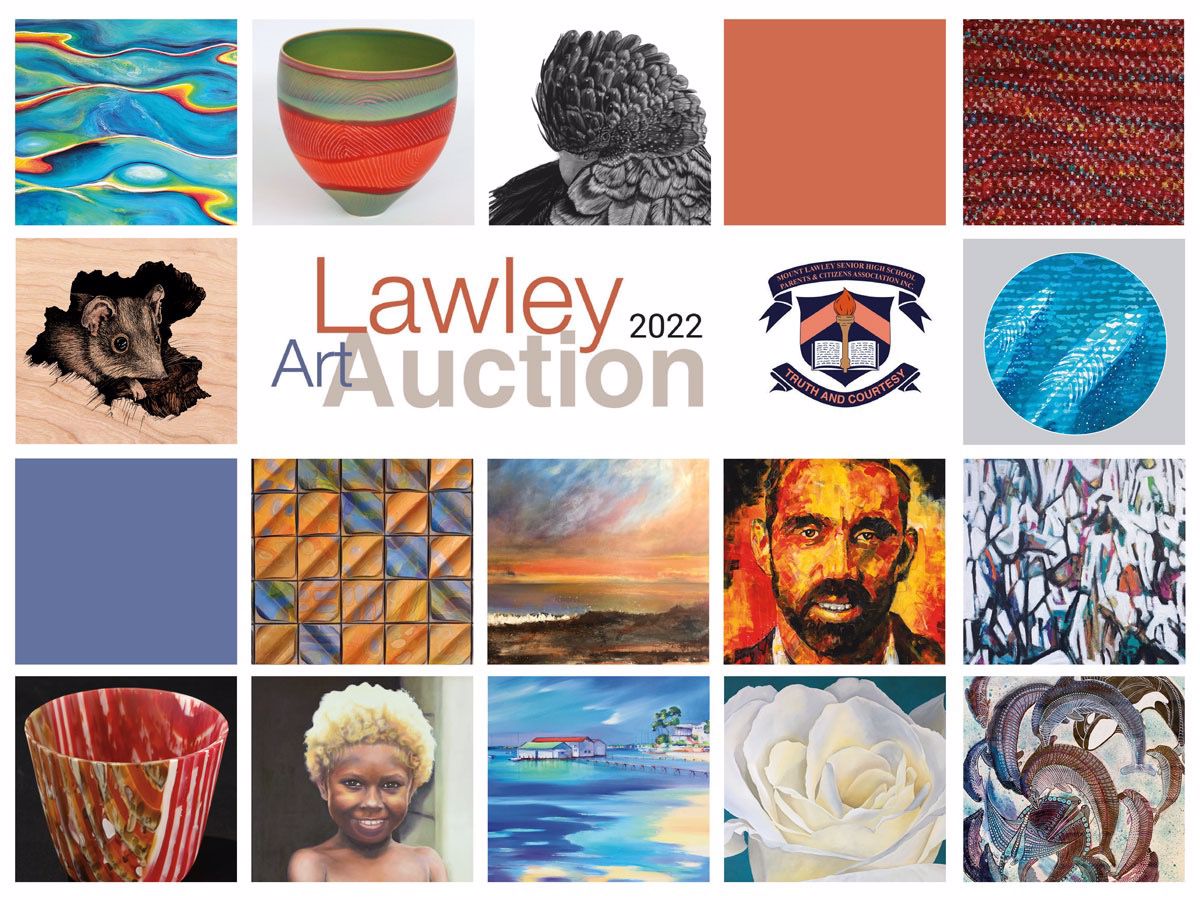 Lawley Art Auction
The Lawley Art Auction is back offering an exciting and eclectic collection of artwork. From established and celebrated artists, to the very best of WA's emerging artists.
Dates:Jun 18
Time(s):5:00 - 11:00pm
Venue:Mount Lawley Senior High School Senior Building
Details
Accessibility:Wheelchair access
Hosted By:Lawley Events
Ticket Price:free
Venue:Mount Lawley Senior High School Senior Building
Description
This year's pieces are created from a variety of mediums including ceramics, glasswork, mixed media, sculpture, acrylics, oils, and watercolours. All funds raised from the event will directly support the Specialist Visual and Performing Arts (SVAPA) and Music department at Mount Lawley Senior High School. Funding gives students access to premier workshops, local artists in residence and state of the art equipment. The auction takes place on Saturday 18 June in the Senior School building of Mount Lawley Senior High School. Guests have the opportunity to view the collection from 5pm while enjoying some nibbles and a drink from the bar. Talented students from the music program will provide entertainment, with the live auction beginning at 7pm. Guests can also directly purchase pieces from the Irving Gallery, established in 2017 to honour Dr. Dale Irving, the founder and driving force behind the SVAPA Program. The Lawley Art Auction has raised more than $330,000 and is coordinated by parent volunteers with the support of local artists and businesses. As a result hundreds of local students have had access to world class arts education in the State education system.
Location