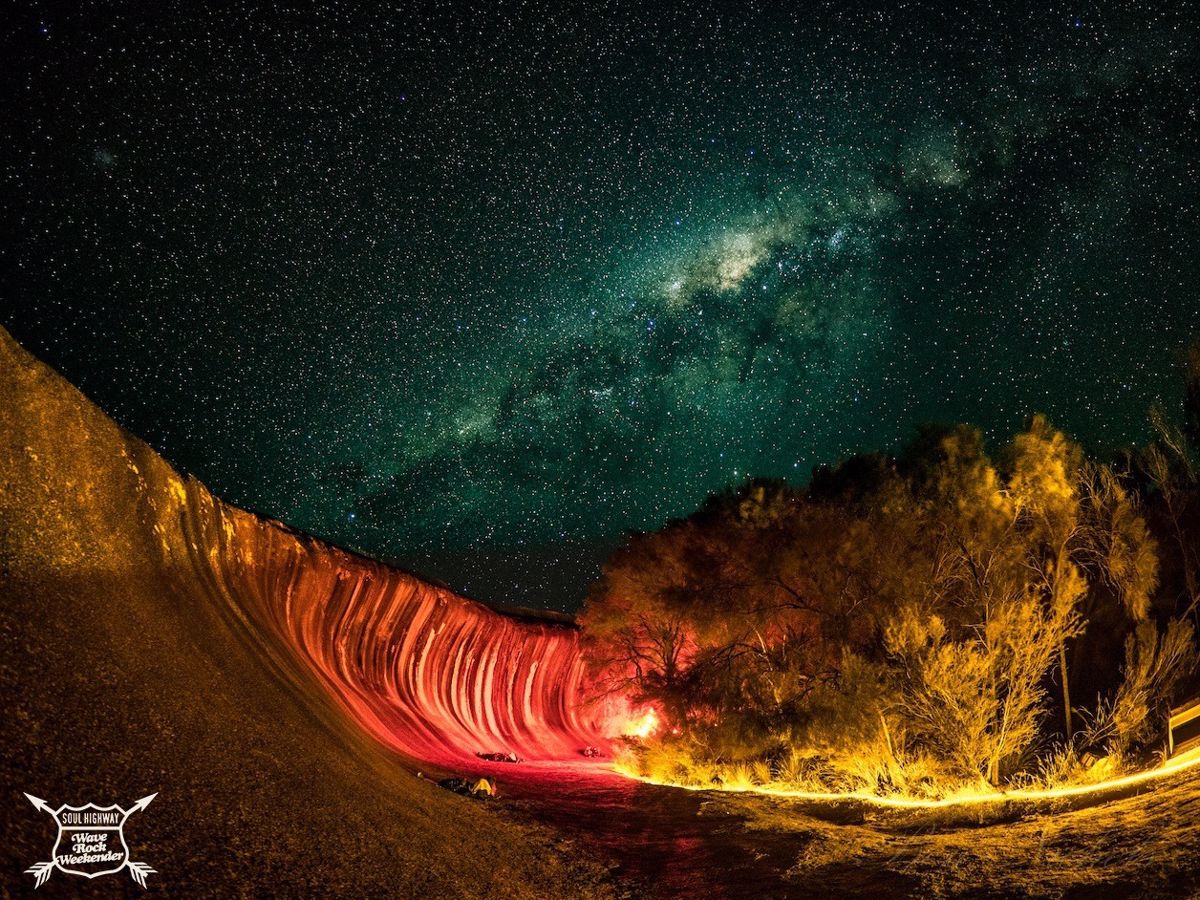 Wave Rock Weekender
It's all about the rock .. and you.
Details
Hosted By:Wave Rock Weekender
Description
Over three days and nights Wave Rock Weekender features a line-up of about 20 Australian and international music acts; feature films and documentaries; cheap food and drinks; a 50m round, 6m deep therapeutic salt pond where you can float like a cork without moving a muscle; incredible rock walks; some of Australia's best stargazing; and of course the authentic Aussie bush. Producers of the Wave Rock Weekender, aim to build soulful events for artists, patrons and staff that we can all enjoy and look forward to each year. Experiences like Wave Rock are designed to get you out of dodge and take you on an adventure that connects you properly with friends, music, cinema and like minded people in intimate and inspirational locations. A quality blend of holiday, adventure, festival, party, pub, nature, escape and rest…….totally sweet times! Wave Rock Weekender is... An authentic all-weekend, long-weekend experience. An 18+ event. Australian photo ID is required for entry. Please don't bring children. An intimate show set in and around the Wave Rock Caravan Park and Resort, that we take over for the weekend. A place where toilets, showers, food and bar access are never a problem. A place where camping is high brow (dry, clean and you are close to food, bar, light, power, bins, facilities, film and music). Not an English country garden festival or sports oval event – it's in beautiful salty, scrubby, bushy Australia on the edge of the desert featuring; prehistoric rock formations, eerie salt plains, shiny salmon gums, wildflowers and big, big sky. The greatest weekend of our year!
Location