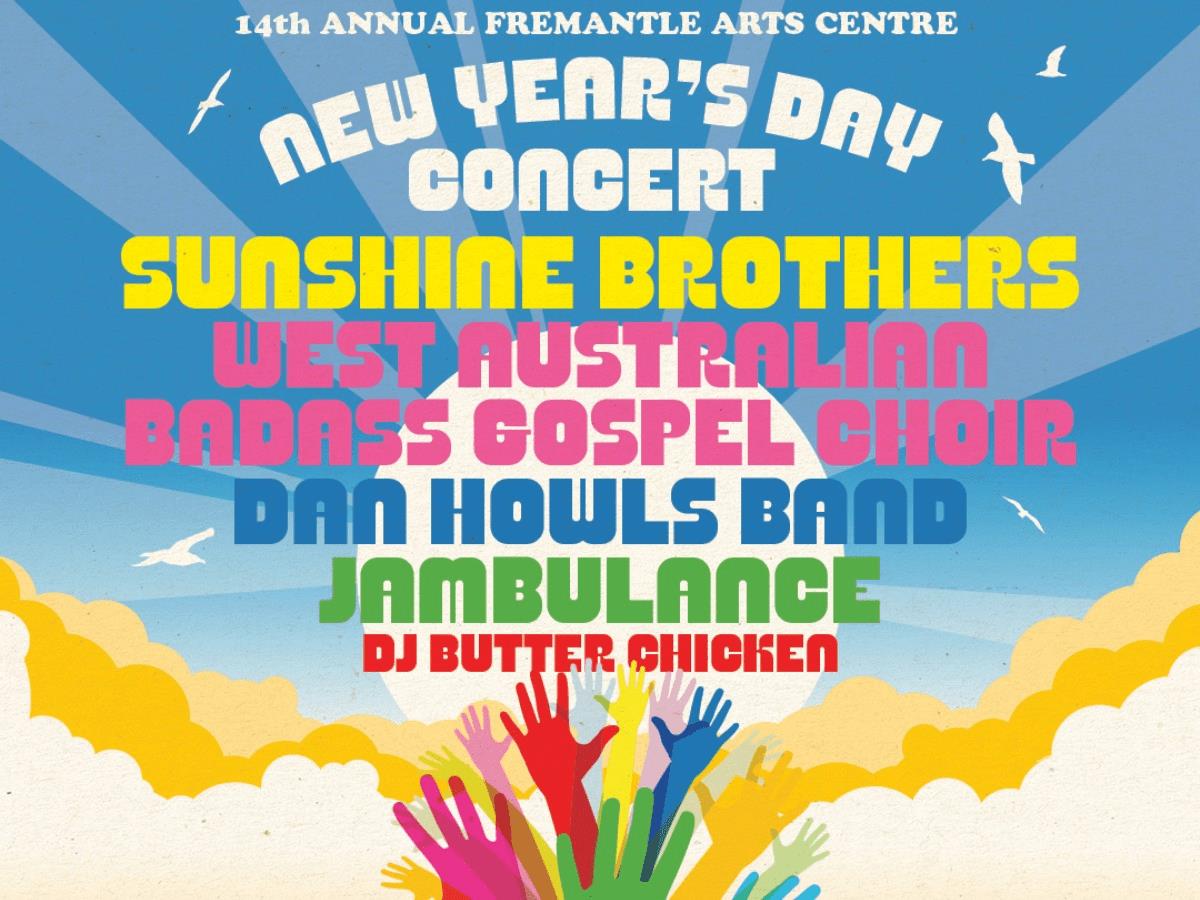 14Th Annual Fremantle Arts Centre | New Years Day Concert 2022
Here we are again – closing out and then starting another year in our island State of WA – together – with our people, our tribe, our friends, our families, our communities and our neighbourhoods.
Dates:Jan 1
Time(s):5pm
Venue:Front Garden - Fremantle Arts Centre
Details
Hosted By:Fremantle Arts Centre
Ticket Price:$39.80
Venue:Front Garden - Fremantle Arts Centre
Description
Although we know we can rely on each other in these weird times – in 2022 – good times sans frontieres are comin'! So what better way to start a year of hope and renewed freedom than the sweetest little annual New Years Day gathering on earth, right here in Fremantle. The legendary annual Fremantle Arts Centre New Year's Day event is one of those reliable and perfectly timed moments to help you start the year with the warmth of the sunshine, music and friends on the grass under the big ol' trees at the best venue in town. To help you do that in 2022 it's a heart-warming, diverse and totally sweet combination of premium reggae, gospel, blues, afro and world music supplied by the following bonkers line up: SUNSHINE BROTHERS WEST AUSTRALIAN BADASS GOSPEL CHOIR DAN HOWLS BAND JAMBULANCE and DJ BUTTER CHICKEN As always – being January 1 it is 100% guaranteed to be the best show of the year so far and the perfect way to bypass the New Year's Eve buffoons, bozos and queues or to simply relax away the effects of your very own buffoonery from the night before. It's an affordable ticket with an exquisite selection of music and great people gathered to unite around music played live and with love by the best in town.
Location