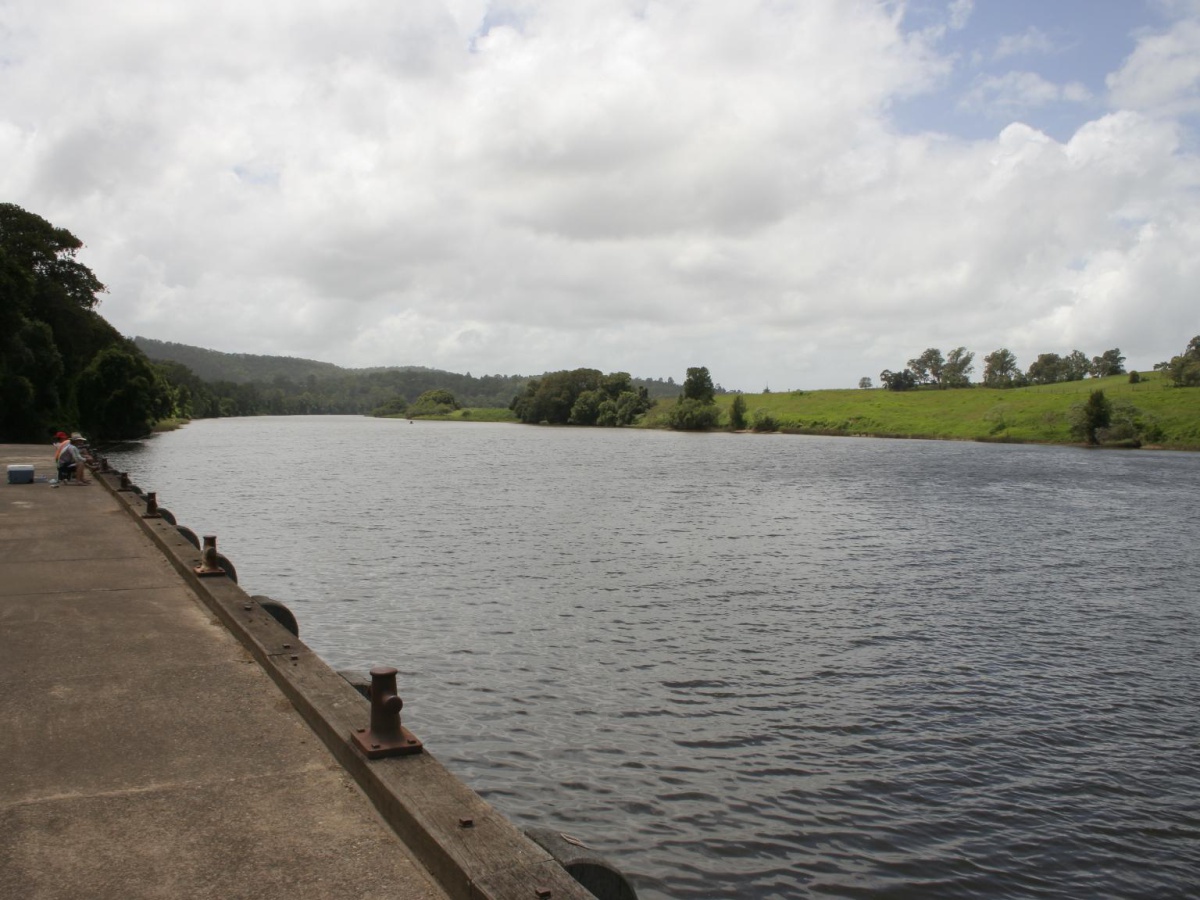 Wingham is a town in the Mid North Coast region of New South Wales, Australia in the Mid-Coast Council area 335 kilometres (208 mi) north of Sydney.
Details
Area:61.531 km2
Elevation:22 m
Population:5,374
Local Government Area:Mid Coast Council
Description
Wingham is a town in the Mid North Coast region of New South Wales, Australia in the Mid-Coast Council area 335 kilometres (208 mi) north of Sydney. According to the 2011 census, Wingham had a population of 5,313. # History The first land grant in the area was made at The Bight to George Rowley in 1841. Wingham was chosen as a location for a government settlement because supply boats could not proceed any further up the Manning River and was also located on the road from Raymond Terrace to Port Macquarie. Named after Wingham in Kent, England, Wingham was proclaimed a village in 1844 but allotments were not made until 1854, the same year that Henry Flett laid out Taree as a private settlement. In the meantime, Tinonee had also been established as a government settlement and in 1866 had a population of 100, compared to 90 at Wingham and 150 at Taree.Wingham was proclaimed a municipality in 1889. By 1909, Wingham consisted of 285 houses and had a population of 900, but government services had been transferred to Taree, which had a population of 1300 in 269 houses. The municipalities were merged with each other and the Manning Valley Shire in 1981 to form the City of Greater Taree. # Weather Wingham has a humid subtropical climate, bordering on oceanic climate and in keeping with most coastal NSW locations, receives fairly even distribution of rainfall, with only a short dry season between July and October. Wingham supports a small and rare subtropical rainforest ecosystem. # Things to do Along the Manning River is Wingham Brush, an area of lowland tropical rainforest remnant on a floodplain, including spectacular Moreton Bay Fig trees and home to a colony of Grey Headed flying foxes. The story of the restoration of Wingham Brush from a weed infested area of public land is an epic tale of a small band of dedicated volunteers battling entrenched regeneration doctrine, competing interests, bureaucracy and public opinion.Thankfully the volunteers and local know-how prevailed and Wingham Brush remains a fantastic tropical rainforest remnant that brings tourists from around the world to view the rainforest and the flying foxes nightly exit over the Manning River at Wingham Riverside Reserve (WRR) overnight camping area.For many years the flying foxes were considered pests and various initiatives were taken to remove them, including offering free ammunition to those willing to shoot them. These efforts proved ineffective and, in more recent years, moves have been taken to protect the flying foxes, which have become a tourist attraction. Wingham is the gateway to the Ellenborough Falls on the Bulga Plateau, the second longest single drop waterfall in the Southern Hemisphere. The Bank Guesthouse, formerly the local branch of the Westpac Bank, featured on the Seven Network's Sydney Weekender with Mike Whitney in 1999.
Location