Syrah Wine Variety Wineries in Yallingup
Wineries in Yallingup
region=yallingup&type=wineries&categories=10086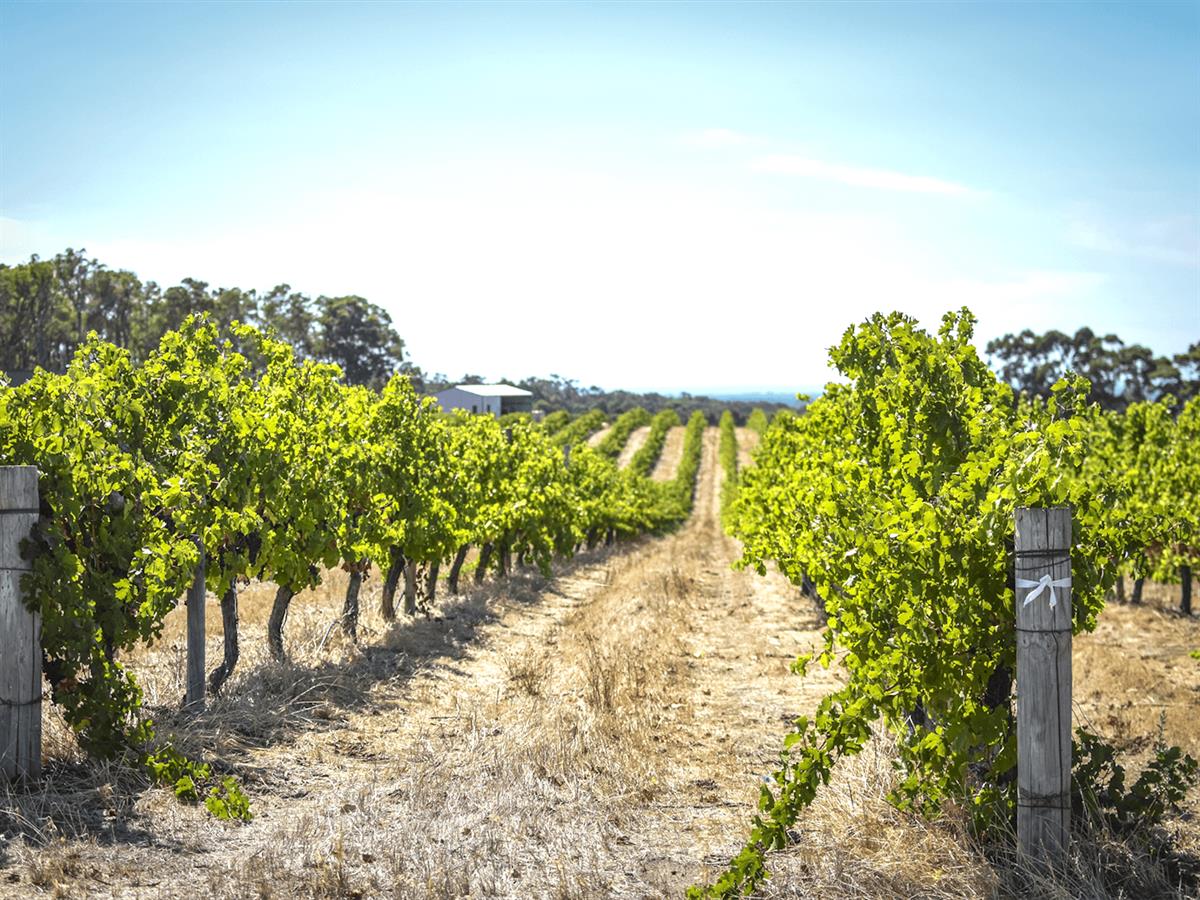 Owner Jeremy Muller searched far and wide for the perfect site to grow wine after being introduced to White Burgundy by his father and now makes a tidy range of wines in Margaret River.
Open Days/times:By appointment
Wine Variety:Syrah,Cabernet Merlot,Cabernet Sauvignon,Chardonnay,Sauvignon Blanc Semillon,Merlot,Sauvignon Blanc
Wine Region:Margaret River
Details
Brands:Peccavi
Cases Produced:2500 cases
Established:1996
Vineyards:16 hectares
Winemaker:Bruce Dukes and Remi Guise
Facilities:No Cellar Door,Appointment Only
Size & Year:Established 1951 - 2000
Margaret River:Yallingup
Description
The Peccavi estate was established in 1996 by Jeremy Muller who searched the world for his perfect vineyard site, including going to the extreme of exploring ancient Roman vineyard sites in the UK. The vineyard is located in the ideal climate of Yallingup where Peccavi's uncompromising approach ensures the production of premium quality fruit from 16 hectares of thriving vineyards. Wines are made by a team of winemakers with impressive international accolades behind them.
The Wines
The 'Peccavi' range is produced from estate-grown fruit focusing on Chardonnay, Cabernet Sauvignon, Syrah and Sauvignon Blanc Semillon. The 'No Regrets' range blends parcels of fruit from the region to produce Cabernet Merlot and Sauvignon Blanc Semillon in easy-drinking styles. Wines can be purchased online or at various stockists throughout Australia and internationally.
Halliday Rating
5 Stars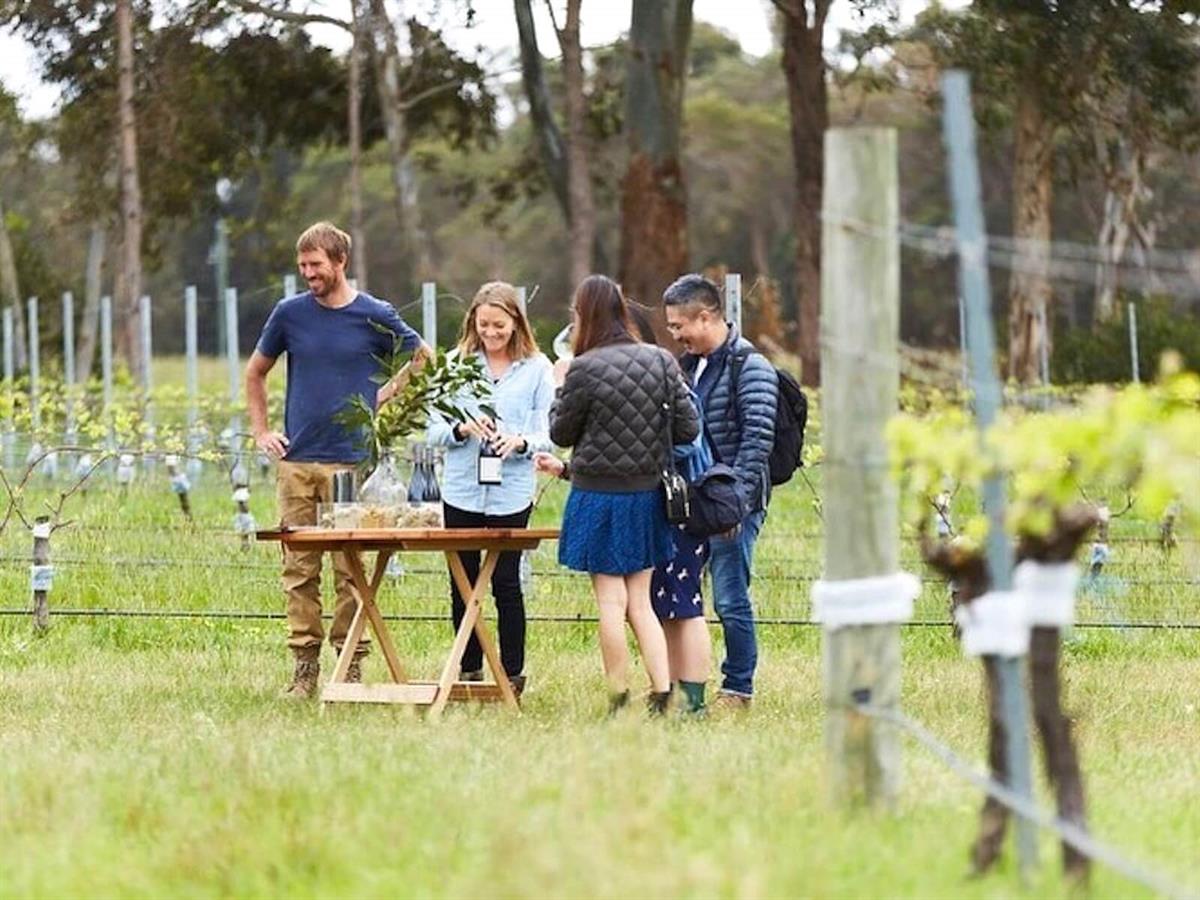 Discover some of Margaret River's most interesting artisan, single vineyard wines, made with ancient methods and minimal intervention, including a rare basket-pressed series.
Wine Variety:Cabernet Merlot,Cabernet Sauvignon,Chardonnay,Chenin Blanc,Method Traditionale,Sauvignon Blanc,Shiraz,Cabernet Franc,Malbec,Petit Verdot,Semillon Sauvignon Blanc,Sparkling,Merlot Blend,Semillon,Syrah,Viognier,Cabernet
Wine Region:Margaret River
Open Days/times:10am - 5pm Everyday
Details
Established:1996
Facilities:Cellar Door,Functions,Kids Play Area,Light Food,Organic (Certified),Dogs Welcome,Picnic Facilities,Wheelchair Access
Cellar Door Open:Monday,Tuesday,Wednesday,Thursday,Friday,Saturday,Sunday,Holidays
Margaret River:Yallingup
Cases Produced:2500
Vineyards:6.3 hectares
Winemaker:Chris Davies
Size & Year:Boutique (1,000-4,999 cases),Established 1951 - 2000
Wheelchair Access:Yes, ramp from car park into Cellar Door
Description
Chris, Jo, Lucas and Violette Davies are a young West Australian family and the grape growers and artisan wine producers at Windows Estate.
All Windows Estate vines are cared for meticulously and dry block grown to ensure maximum concentration of flavours. Chris, a passionate viticulturist, completes every vineyard operation single-handedly. Apart from the very day the grapes are harvested, no one else is ever allowed to touch his vines!
In the winery, the preference is toward ancient, hand-processing methods with minimal use of machinery. As one of few remaining wineries still using a manual basket press, Window's Estate Basket Pressed Cabernet Merlot, Basket Pressed Cabernet Sauvignon and Basket Pressed Shiraz are special propositions in Margaret River.
Sustainability is a key focus and over 60% of the Estate is reserved as natural bushland. Minimal intervention is employed in grape growing and winemaking processes and as a certified organic vineyard only organic fertilisers are used.
Cellar Door tastings are available daily. We also make our own pickles on site at our picklery, using locally grown produce. These can also be tasted and purchased at our cellar door. Cheese platters can be purchased to enjoy at the Estate. Being a small, family business, bookings are requested for tasting groups of 6 or more people.
Halliday Rating
5 Red Stars
We've been blessed with some balmy summer evenings over the last few weeks, which means it's the perfect time to...
Read More