Grenache Wine Variety Wineries in Yallingup
Wineries in Yallingup
region=yallingup&type=wineries&categories=10057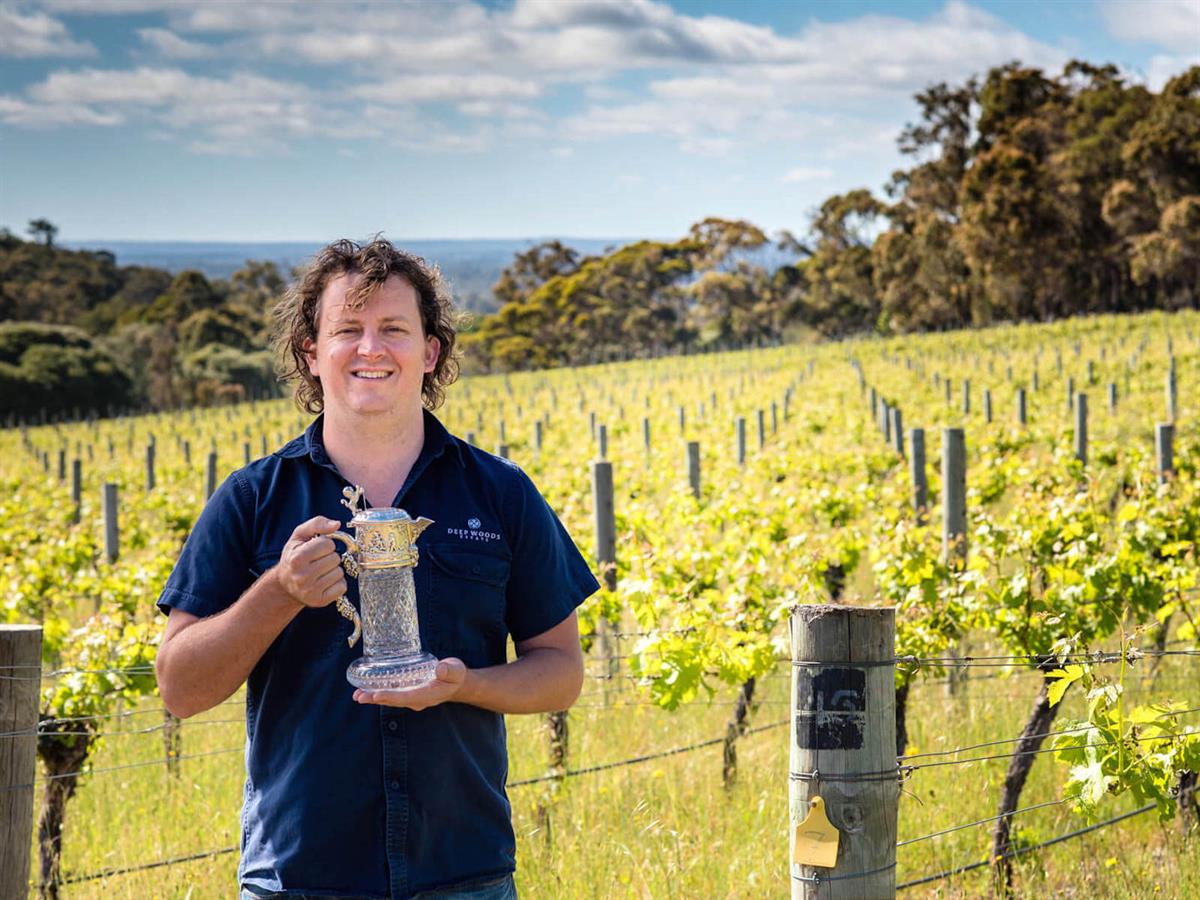 Deep Woods is without doubt one of the most scenic wineries in Margaret River, and also one of Australia's most-awarded wineries, highly sought-after for its Cabernet Sauvignon, Chardonnay and Rose.
Wine Variety:Semillon,Cabernet Franc,Cabernet Merlot,Cabernet Sauvignon,Chardonnay,Sauvignon Blanc,Semillon Sauvignon Blanc,Cabernet Malbec,Grenache,Malbec,Merlot,Sauvignon Blanc Semillon,Shiraz,Verdelho,Cabernet Shiraz,Rosé,Tempranillo
Wine Region:Margaret River
Open Days/times:Wed to Sun 11am to 5pm
Details
Cellar Door Open:Wednesday,Thursday,Friday,Saturday,Sunday,Holidays
Established:1987
Facilities:Cellar Door
Size & Year:Established 1951 - 2000,Small (5,000-49,999 cases)
Margaret River:Yallingup
Vineyards:14 hectares
Winemaker:Julian Langworthy
Cases Produced:30000
Description
Deep Woods Estate is one of Australia's most highly-awarded wineries, and was awarded Australia's most significant wine trophy, the Jimmy Watson Memorial Trophy for the Deep Woods Estate 2014 Reserve Cabernet Sauvignon. In 2017 it was also recognised by Ray Jordan in The West Australian Wine Guide as 'Winery of the Year
Since 2005, Deep Woods has been part of the Fogarty Family's Fogarty Wine Group, which also owns Evans & Tate in Margaret River, the iconic Lake's Folly vineyard in the Hunter Valley, Smithbrook in Pemberton and Millbrook Winery and Restaurant in the Perth Hills, Western Australia.
Located in the Yallingup Hills of northern Margaret River, close to the resort town of Dunsborough and the famed surf break at Yallingup, this stunning property is perched high on a ridge which unfolds into a picturesque secluded valley, bounded by stands of jarrah and marri trees; hence the name Deep Woods. The pristine environment also includes a large, natural spring.
The team at Deep Woods is passionately focused on producing quality wines from their management of the vineyard to fruit selection and winemaking techniques, and consistently produces award-winning Cabernet Sauvignon, Chardonnay, Rosé and Semillon Sauvignon Blanc, primarily from estate-grown fruit.
Stop by to taste the wines any day of the week, perhaps bring a picnic to enjoy with a glass of wine and take in the beautiful vineyard vista. Groups tastings for six or more guests should be arranged in advance.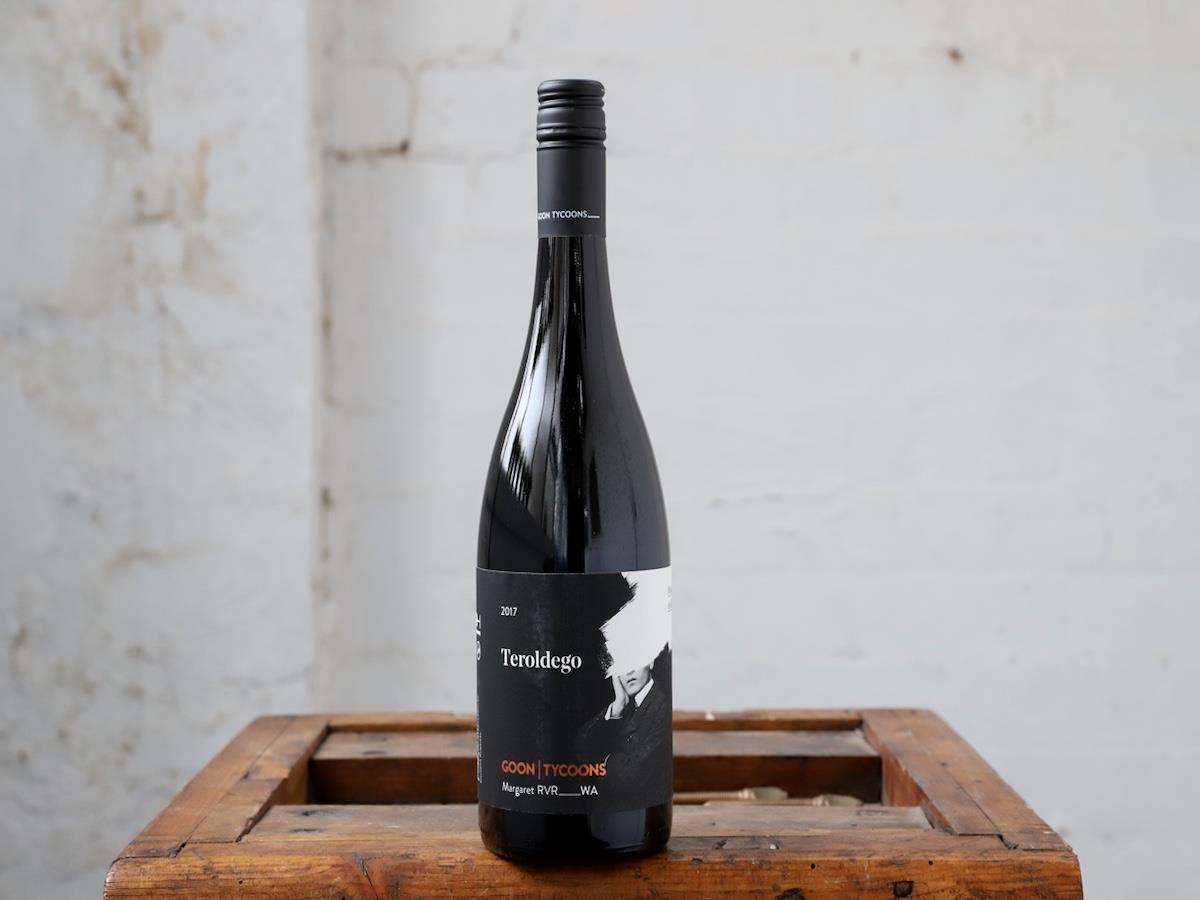 Discover the breakaway label of three industry legends, making edgy small-batch wines (with seriously award-winning winemaking), at their co-op cellar door at Abbey Vale Wines near Yallingup.
Open Days/times:Wednesday to Sunday 10am - 5pm
Wine Region:Margaret River
Wine Variety:Chardonnay,Grenache,Riesling,Rosé,Shiraz,Tempranillo,Fiano
Details
Established:2016
Winemaker:Julian Langworthy
Facilities:Cellar Door
Size & Year:Established 2011 - 2019
Cellar Door Open:Wednesday,Thursday,Friday,Saturday,Sunday
Margaret River:Yallingup
Description
Launched in October 2016, the 'goon tycoons' are three mates with the impeccable wine-world pedigree and a dream to tinker and make playful wines from small parcels of fruit goodness they find in the vineyards in Margaret River and nearby regions during their "real jobs". The team comprises 2019 Wine Companion Winemaker of the Year Julian Langworthy (of Deep Woods), John Fogarty as Viticulturist and Mark Fogarty in Finance. As the gents say, Goon Tycoons is their chance "to get rich, or get drunk trying."
The Wines
The range comprises small batch creations made with natural ideals but technical clout for ultimate drinkability. There are a couple of Rieslings and various Shiraz styles, a well-publicised Rose, Chardonnays, Grenache blends and more.
Cellar Door
Wines can be tasted and purchased at the Tycoons' cellar door at Abbey Vale Winery in Yallingup, open Wednesday to Sunday 10am - 5pm. The cellar door is shared with Yallingup Cheese Company and Wulura Olive Oil.
We've been blessed with some balmy summer evenings over the last few weeks, which means it's the perfect time to...
Read More