Things To Do in Witchcliffe
Discover what's going on in arts, events & culture
Discover what's going on in arts, events & culture.
Check out travel guides for regional WA
Check out travel guides for regional Western Australia.
Explore winery guides for Perth and regional WA
Check out winery guides for Perth and regional WA.
Attractions in Witchcliffe
scroll=y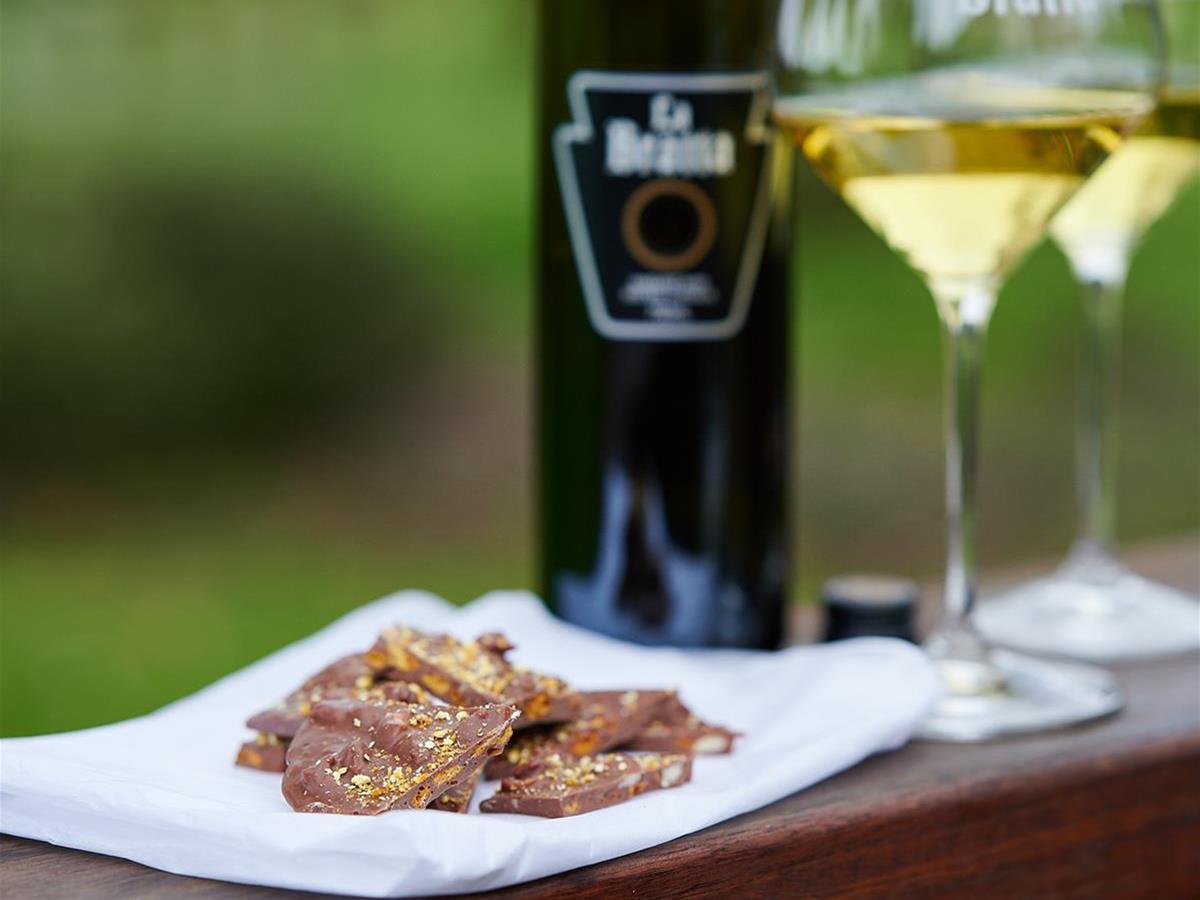 Indulge in two of Arlewood Estate's heritage La Bratta wines paired with two decadent Margaret River chocolates crafted by Temper Temper. Tastings by the firepit on Saturday's in the cooler months.
Open days/Times:Thursday to Sunday 11.00am -4.30pm
Tour Duration:20 minutes
Tour Price:$10
Wheelchair Access:Yes
Type:Attractions,Tours
Activity:Food & Drink
Suited For:Dog-friendly,Adults (18+),Adults Only
Details
Tour Capacity:6 people
Tour Locations:Arlewood Estate Tasting Room
Open Days:Wednesday,Thursday,Friday,Saturday,Sunday
Description
The story behind the wine
Unlike Australian winemaking trends of producing single variety wines, in northen Italy it's all about blending varieties to produce wines with complexity and layers of flavour, with Nebbiolo.
La Bratta (the name of the nearby mountain village in northern Italy where Garry's (the owner of Arlewood) mother was born, and where the first family vines were planted, is that wine.
La Bratta Rosso and La Bratta Bianco now represent his personal selection of the best red wine and best white wine barrels from the best vintages. Made in small numbers, not made to a formula, each La Bratta wine is a reflection of his vineyard and family.
THE CHOCOLATE
Temper Temper is a favourite local haunt, stocking 180 + shelves with fine chocolates. Also, family run and always experimenting with local ingredients seemed like the perfect fit with Arlewood's experimental and ever- changing La Bratta wines.
It's going to be a long Easter trapped inside with your family. No matter how well adjusted your family...
Read More