Nero D'avola Wine Variety Wineries in Western Australia
Wineries in Western Australia
region=western-australia&type=wineries&categories=116633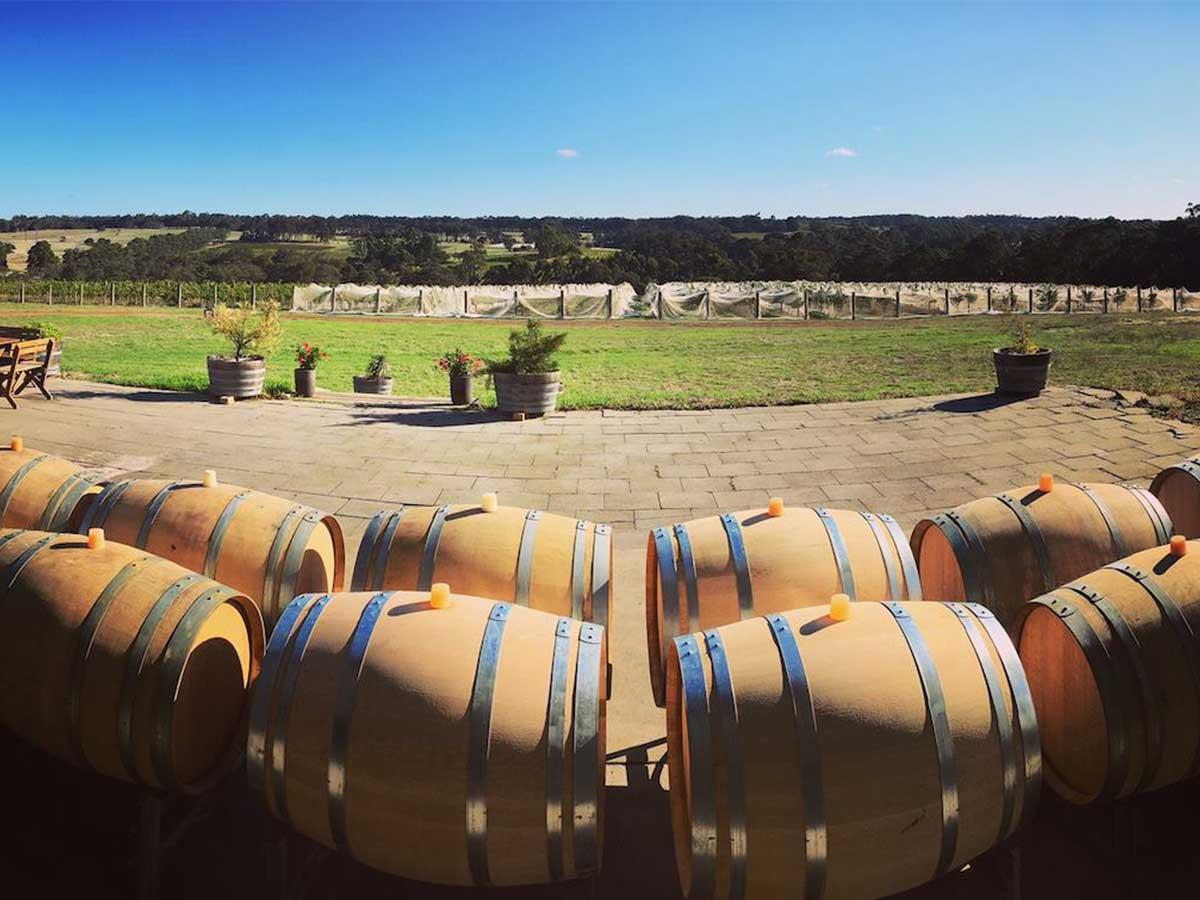 Discover highly original, intriguing small-batch, 'lo-fi' wines made from a mix of rare and classic varietals at this new-gen winemaker and urban cellar door in Margaret River town.
Open Days/times:Tastings at the winery are by appointment only.
Wine Region:Margaret River
Wine Variety:Cabernet Sauvignon,Chardonnay,Sauvignon Blanc,Verdelho,Nebbiolo,Nero D'avola,Cabernet,Chenin Verdelho,Marsanne,Sangiovese,Tempranillo
Details
Brands:Amato Vino, Mantra, Fusa
Cases Produced:5000 cases
Established:2003
Facilities:Appointment Only
Size & Year:Established 2001 - 2010,Boutique (1,000-4,999 cases)
Margaret River:Wallcliffe
Description
Amato Vino are small-batch artisan winemakers based in the Margaret River wine region, Western Australia.
The winemaking philosophy is 'lo-fi', in that we embrace wild-ferments, minimal adjustments in the winery, gentle handling. Wines are typically unfined and unfiltered. We are hands-on in terms of the grunt work, the care and guidance, but with a hands off approach to the science of winemaking, using little or no inputs and employing traditional processes. An old-school approach yet with a modern flare for creativity and adventure.
Established in 2003 by owner/winemaker Brad Wehr, the labels and wine styles have continued to grow, covering traditional Margaret River varietals through to some eclectic and unusual grape varieties and winemaking methods.
Our winery is located a few minutes south-west of the Margaret River township. We work with a core group of independent growers who share our philosophy, employing organic and sustainable farming practices.
Our wines
AMATO VINO 'wilds'
The 'wilds' are home to our emerging Mediterranean varieties, micro-batches, skinsy ferments and other eclectic wines. Featuring single vineyards, hand-picks, natural ferments – and incorporating minimal winemaking input and unconventional vessels for fermentation/maturation – this is the wild stuff.
Packaged under labels bearing in-house artworks/designs/photography the 'wilds' include Teroldego, Nebbiolo, Sangiovese, Primitivo, Marsanne, Trousseau, Savagnin.
AMATO VINO 'mantra'
The 'mantra' series is all about the classic Margies grape varieties, albeit with the Amato Vino lo-fi twist. The emphasis is on vineyard site & fruit purity, working with small fruit parcels to bring out the best from the each site. Wild ferments (open and barrel), no adds, no fining and filtration are all central to the mix.
Wines include a Barrel-aged Sauvignon Blanc, Chardonnay and Cabernet Sauvignon.
AMATO VINO 'fusa'
'Fusa'… the home for our blends (foo-za). Utilising emerging/alternative varieties as the basis for the blends we're seeking to create juicy, fresh drinkability, yet complex and alluring wines – packed with flavour but oh-so light on their feet. The Bianco and Rosso are fruit-forward, fleshy and flavoursome versions of some of our favourite grape
varieties and are made for short to mid-term drinking.
Private winery tours/tasting are available by appointment, please contact [email protected] for more info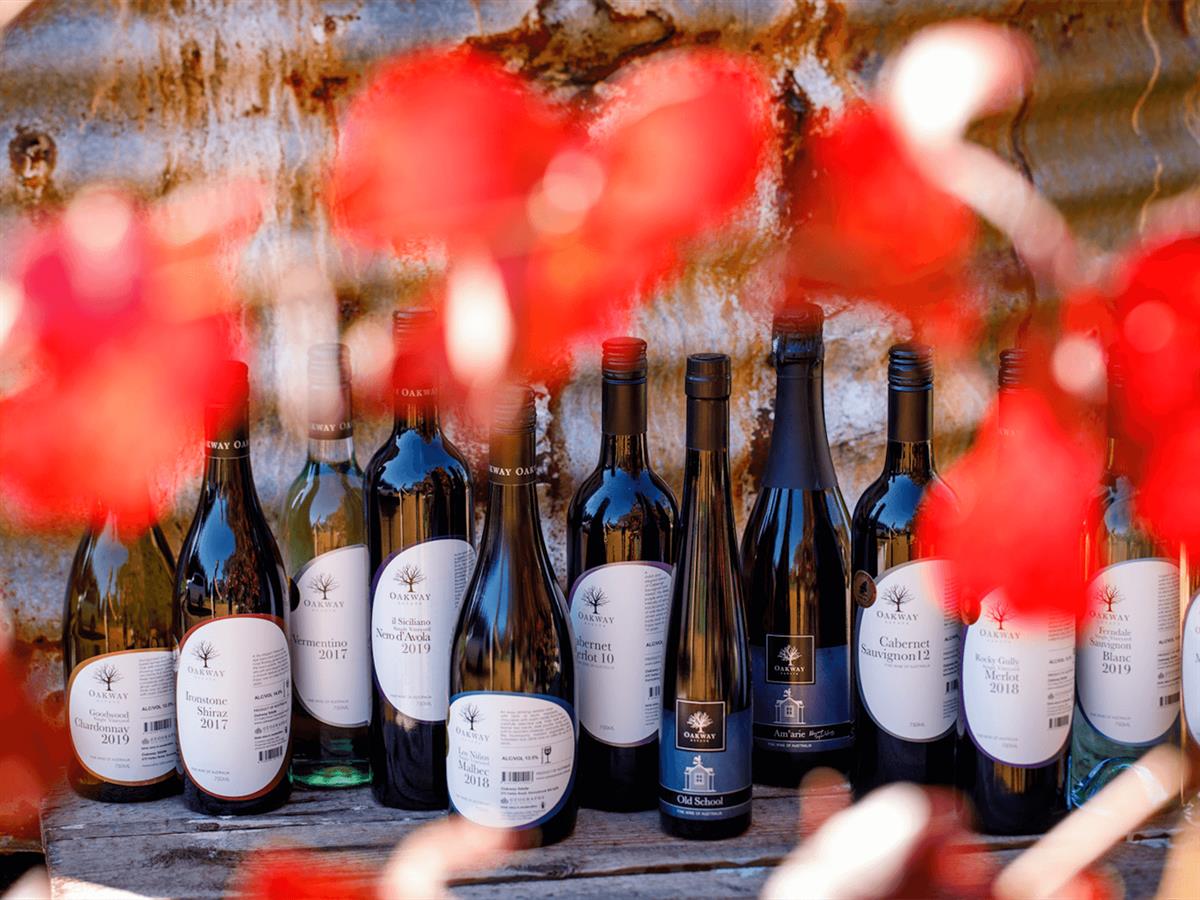 Gourmet Traveller's Best Small Cellar Door, Geographe (2014 and 2016) making hand crafted boutique wines, craft beers, delicious grazing plates and pizzas at their cellar door west of Donnybrook
Wine Variety:Cabernet Merlot,Cabernet Sauvignon,Chardonnay,Merlot,Sauvignon Blanc,Shiraz,Fortified,Dessert,Method Traditionale,Tawny,Cabernet,Nero D'avola,Rosé,Malbec,Sparkling,Vermentino
Wine Region:Geographe
Open Days/times:Cellar Door and Cafe: Saturday and Sunday 11am to 5pm and some public holidays. Please check our website.
Details
Established:1997
Facilities:Cellar Door,Dogs Welcome,Functions,Wheelchair Access,Restaurant,Light Food
Geographe:Donnybrook
Cellar Door Open:Sunday,Holidays,Saturday
Lunch Open:Saturday,Sunday,Holidays
Vineyards:2 hectares
Winemaker:Tony Davis
Size & Year:Established 1951 - 2000,Boutique (1,000-4,999 cases)
Cases Produced:1500
Wheelchair Access:Yes
Description
Three generations of the Hammond family have toiled together to create the vineyards of Oakway Estate within the Geographe Wine Region. Owners Wayne and Ria planted their vines in 1997, and following success with winemaking, the former orchard farm now supports a boutique winery and cellar door, nano brewery, vineyard, a plantation of sustainable blue gum trees and beef cattle.
Oakway Estate takes a very hands-on and natural approach to vineyard management to carefully monitor vine vigour and growth, with passion undertaking labour-intensive tasks including fruit thinning and leaf plucking to grow superb quality grapes.
The Wine
Varieties include Sauvignon Blanc, Chardonnay, Vermentino, Nero D'avola, Malbec, Merlot, Cabernet Sauvignon, Shiraz, Old School Liqueur, Methode Chamenoise Sparkling Blanc de Blanc and a delicously sweet Moscato.
Cellar Door
Enjoy sampling our wines, or stay longer and purchase a glass or bottle of wine to savour whilst overlooking our changing vineyard vista throughout the seasons. If you prefer beer, try our own craft beers on tap. Open weekends and most public holidays from 11am - 5pm.
The Food
Oakway's cellar door cafe features gourmet bespoke pizzas and local produce grazing platters designed to complement the Estate wines. A selection of our own craft beers are available too.
Unique Highlights
A calendar of Long Table Lunches prepared by local guest chefs to showcase WA's excellent local produce is scheduled throughout the year. Bookings essential.
Halliday Rating
4 and half Stars