Chenin Verdelho Wine Variety Wineries in Western Australia
Wineries in Western Australia
region=western-australia&type=wineries&categories=10047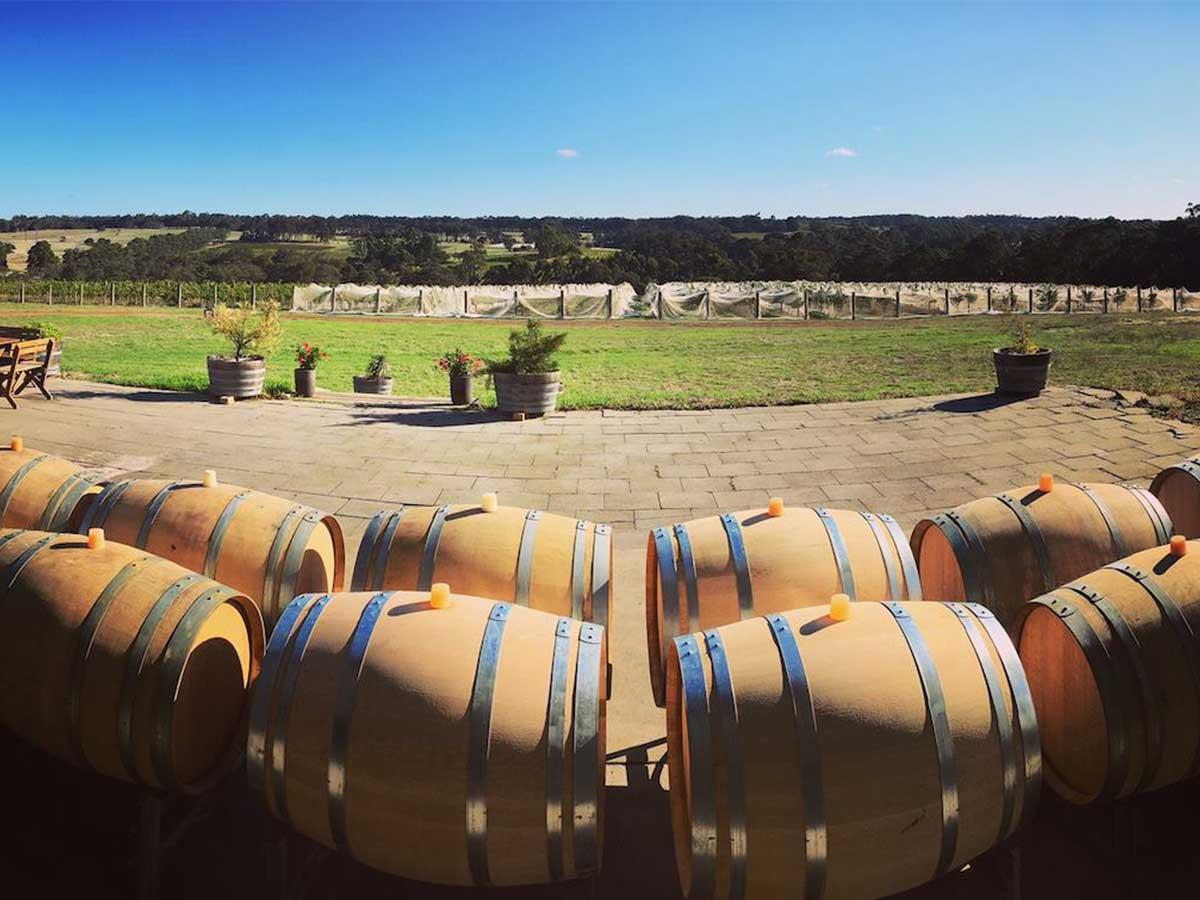 Discover highly original, intriguing small-batch, 'lo-fi' wines made from a mix of rare and classic varietals at this new-gen winemaker and urban cellar door in Margaret River town.
Open Days/times:Tastings at the winery are by appointment only.
Wine Region:Margaret River
Wine Variety:Cabernet Sauvignon,Marsanne,Sangiovese,Tempranillo,Verdelho,Nebbiolo,Nero D'avola,Chardonnay,Sauvignon Blanc,Cabernet,Chenin Verdelho
Details
Brands:Amato Vino, Mantra, Fusa
Cases Produced:5000 cases
Established:2003
Facilities:Appointment Only
Size & Year:Established 2001 - 2010,Boutique (1,000-4,999 cases)
Margaret River:Wallcliffe
Description
Amato Vino are small-batch artisan winemakers based in the Margaret River wine region, Western Australia.
The winemaking philosophy is 'lo-fi', in that we embrace wild-ferments, minimal adjustments in the winery, gentle handling. Wines are typically unfined and unfiltered. We are hands-on in terms of the grunt work, the care and guidance, but with a hands off approach to the science of winemaking, using little or no inputs and employing traditional processes. An old-school approach yet with a modern flare for creativity and adventure.
Established in 2003 by owner/winemaker Brad Wehr, the labels and wine styles have continued to grow, covering traditional Margaret River varietals through to some eclectic and unusual grape varieties and winemaking methods.
Our winery is located a few minutes south-west of the Margaret River township. We work with a core group of independent growers who share our philosophy, employing organic and sustainable farming practices.
Our wines
AMATO VINO 'wilds'
The 'wilds' are home to our emerging Mediterranean varieties, micro-batches, skinsy ferments and other eclectic wines. Featuring single vineyards, hand-picks, natural ferments – and incorporating minimal winemaking input and unconventional vessels for fermentation/maturation – this is the wild stuff.
Packaged under labels bearing in-house artworks/designs/photography the 'wilds' include Teroldego, Nebbiolo, Sangiovese, Primitivo, Marsanne, Trousseau, Savagnin.
AMATO VINO 'mantra'
The 'mantra' series is all about the classic Margies grape varieties, albeit with the Amato Vino lo-fi twist. The emphasis is on vineyard site & fruit purity, working with small fruit parcels to bring out the best from the each site. Wild ferments (open and barrel), no adds, no fining and filtration are all central to the mix.
Wines include a Barrel-aged Sauvignon Blanc, Chardonnay and Cabernet Sauvignon.
AMATO VINO 'fusa'
'Fusa'… the home for our blends (foo-za). Utilising emerging/alternative varieties as the basis for the blends we're seeking to create juicy, fresh drinkability, yet complex and alluring wines – packed with flavour but oh-so light on their feet. The Bianco and Rosso are fruit-forward, fleshy and flavoursome versions of some of our favourite grape
varieties and are made for short to mid-term drinking.
Private winery tours/tasting are available by appointment, please contact [email protected] for more info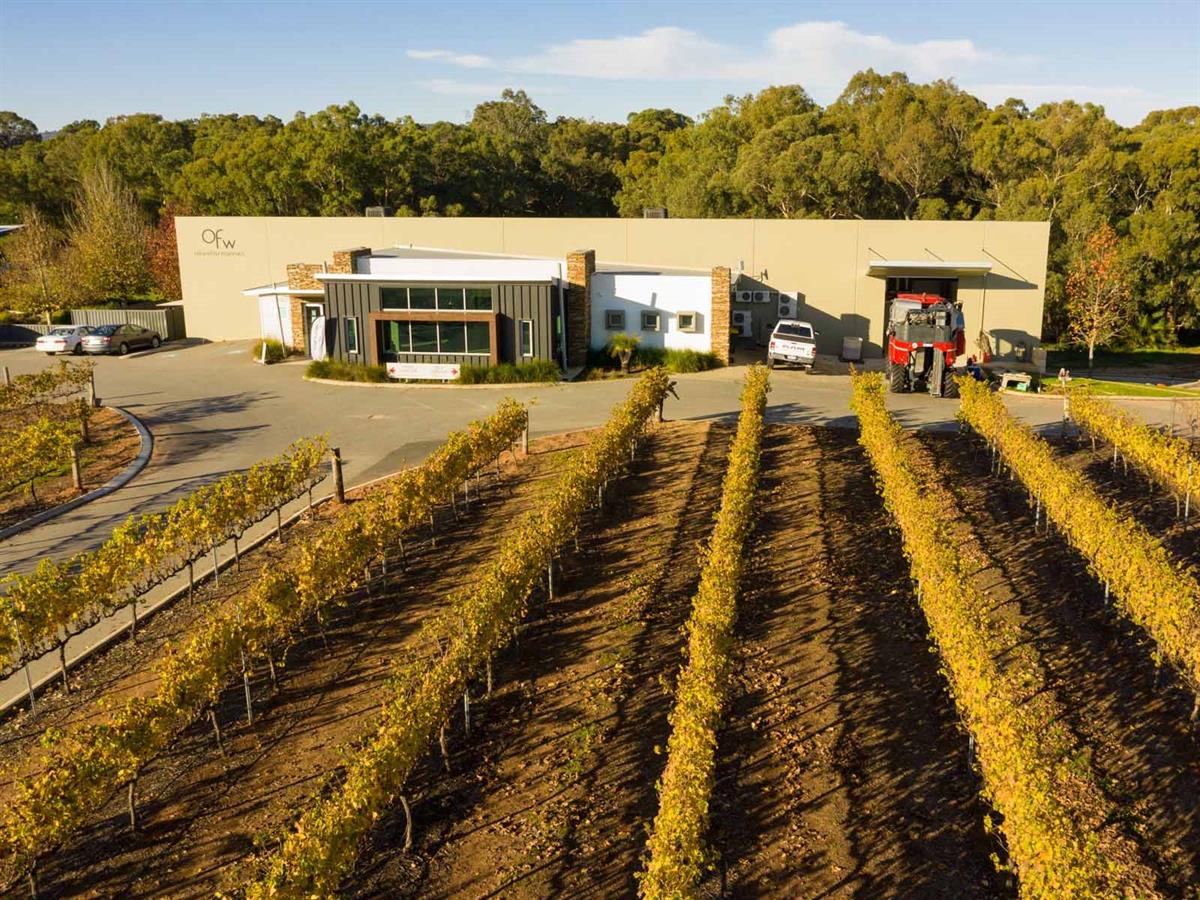 The heritage of WA's oldest winery, four-generations of family ownership and the 'dream' cellar door including a decadent cheese emporium, makes for one unmissable Swan Valley experience.
Open Days/times:Cellar Door: Mon to Sun 10am to 5pm, restaurant: Mon - Tue 10am to 5pm, Wed - Sun 10am to 5pm
Wine Variety:Sparkling,Fortified,Rosé,Dessert,Shiraz Cabernet,Sparkling Rose,Sparkling Shiraz,Tempranillo,Verdelho,Viognier,Chenin Blanc,Chenin Verdelho,Classic Dry White,Gewurztraminer,Grenache,Grenache Shiraz,Malbec,Merlot,Method Traditionale,Muscat,Petit Verdot,Pinot Gris,Tawny,Sauvignon Blanc Semillon,Semillon,Shiraz,Brut,Cabernet,Cabernet Franc,Cabernet Sauvignon,Cabernet Shiraz,Chardonnay
Wine Region:Swan District
Details
Vineyards:24 acre
Winemaker:Anthony Yurisich
Size & Year:Established 1800 - 1850
Lunch Open:Monday,Tuesday,Wednesday,Thursday,Friday,Saturday,Sunday
Cellar Door Open:Monday,Tuesday,Wednesday,Thursday,Friday,Saturday,Sunday
Established:1829
Facilities:Cellar Door,Restaurant
Description
The Olive Farm property dates back to 1829 and was established by an English botanist named Thomas Waters who brought grapevine cuttings and olive trees with him when he settled in Perth. He planted the olive trees first, hence the name, but wine was soon produced, with the first vintage in 1834. (Much of which became currency for bartering with the local shopkeepers!)
In 1933, Ivan Yurisich purchased the property. He had immigrated from Yugoslavia at the turn of the century and after working in the Goldfields and outback of WA, decided to try his hand at winemaking. The property has remained in the family for four generations.
The Wines
Historically, The Olive Farm made fortified wines which were sold by the cask to the Goldfields in Western Australia. The winery become one of the first in WA to produce Traditional Method Sparkling wines back in the 1960s. These remain a core of range which is now named 'Olivine'.
Still table wines were introduced in the 1970s and achieved great success in the local wine shows. The current range is diverse, with over 35 sweet to dry white, red, sparkling and fortified wines. There are all the Swan Valley classics, along with some other surprise varieties like Tempranillo, Traminer, Durif and Cabernet Franc.
Wine Tasting
The Yurisich family built their 'dream' winery and cellar door in 2007. It is set on a 24-acre property in the heart of the Swan Valley and has received significant awards for its architecture and interior design. Visitors are welcome to sample from the full range of wines, with tastings available 10am – 5pm daily. A walking tour of the vineyard and winery can be booked in advance, it begins at 10.30am.
Unique Highlights: The Cheese
Taste and graze from a selection of over 75+ different international and local benchmark cheeses at the family's Cheese Barrel Café. Just metres from the cellar door, this architecturally-designed gem of a property is a place of wine and cheese-lovers' dreams. The all-day menu is both flexible and generous, with cheeseboards starting from $35-$40. Free cheese tastings are available too. They are best experienced between 10am and 1pm before it gets too busy. Families, children and even dogs are welcome.
The Cheese Barrel Café is open 10am – 5pm Monday and Tuesday, and 10am-5pm Wednesday to Sunday.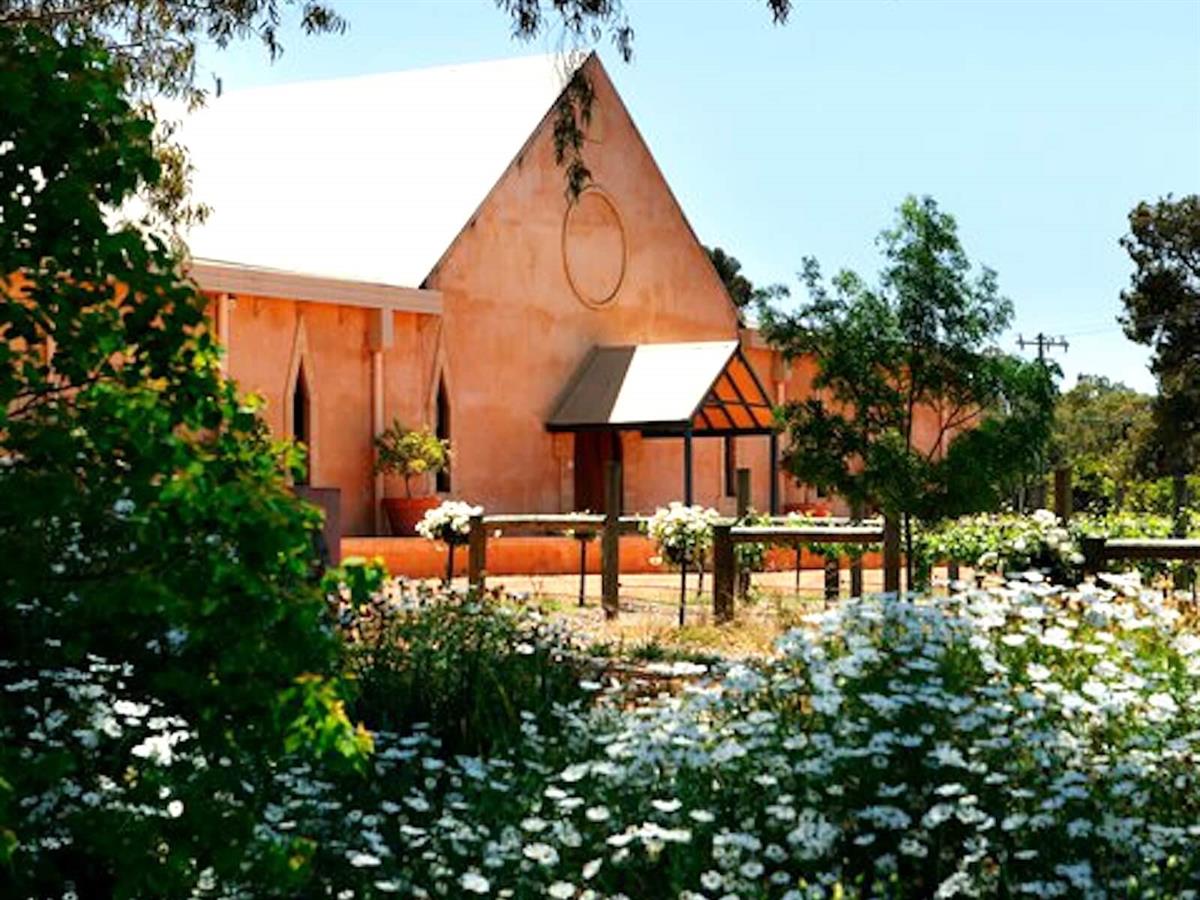 Enjoy light meals, hampers and an expansive collection of red and whites at the cosy cellar door in this state-of-the-art winery in Lower Chittering Valley.
Wine Region:Perth Hills
Wine Variety:Dessert,Sparkling,Verdelho,Viognier,Cabernet,Chardonnay,Muscat,Sauvignon Blanc,Cabernet Shiraz,Chenin Blanc,Chenin Verdelho,Grenache,Malbec,Shiraz
Details
Lunch Open:Wednesday,Thursday,Friday,Saturday,Sunday,Holidays,Monday,Tuesday
Vineyards:125 hectares
Winemaker:Israel De Brito
Facilities:Cellar Door
Size & Year:Established 2001 - 2010,Small (5,000-49,999 cases)
Cellar Door Open:Monday,Tuesday,Wednesday,Thursday,Friday,Saturday,Sunday,Holidays
Perth Hills:Chittering Valley
Cases Produced:25,000 cases
Description
Established in 2000, Western Range Wines is an award-winning winery situated within the picturesque Chittering Valley. Just under an hour northeast of Perth, the Chittering Valley is far-removed from the hustle and bustle of the city. The region's topography is responsible for a number of microclimates suitable for different grape varieties. The climate is typically Mediterranean with cool, wet winters, ideal for retaining acid structure and flavour.
The hillside location and modern vinification equipment allows for efficient and gentle handling, respecting the varietal characteristics of the grapes. Minimal winemaking handling techniques are employed to enhance freshness and character of the aromatic white varieties. In contrast, traditional winemaking techniques are employed on red varieties, with open fermenters and barrel aging to produce elegant, modern expressions of each variety. Western Range Wines are currently exported into Canada, China, France, Poland, Russia and Japan.
Cellar Door
The current Cellar Door facility is an original weatherboard building, which has been converted into a cosy tasting room and sales area. Light meals, snacks and hampers are available whilst enjoying well informed wine tastings.
Halliday Rating
5 Red Stars

We've been blessed with some balmy summer evenings over the last few weeks, which means it's the perfect time to...
Read More