Established 1851 - 1900 Size & Year Wineries in Western Australia
Discover what's going on in arts, events & culture
Discover what's going on in arts, events & culture.
Check out travel guides for regional WA
Check out travel guides for regional Western Australia.
Explore winery guides for Perth and regional WA
Check out winery guides for Perth and regional WA.
Wineries in Western Australia
categories=125834
Discover traditional, family-made wines from one of WA's oldest, heritage-listed and photogenic cellar doors, surrounded by natural springs and walking distance from the historic Ringa Bridge.
Wine Region:Central WA
Wine Variety:Dessert,Cabernet,Grenache,Muscat,Port,Shiraz
Open Days/times:Friday, Saturday & Monday 10am to 5pm
Details
Size & Year:Established 1851 - 1900
Cellar Door Open:Friday,Saturday,Sunday
Facilities:No Cellar Door
Winemaker:Michael Wood
Established:1870
Description
Established in the late 1870s, this family-owned property, about 6km from Toodyay has over five generations of winemaking history. The winery has been in the Wood family since 1919, and still contains many of the original 470 and 770 gallon casks within its cellar.
All grapes are grown on scenic undulating slopes around the property, and are farmed with environmental conservation as one of the winery's main values. The natural approach sees only mineral fertilisers and soil microbes used to grow chemical-free, quality grapes.
The Wines
Coorinja produces a large selection of table and fortified wines including Shiraz, Grenache, Cabernet-Shiraz, Port, Sherry, Muscat, Liqueur Muscat, Ginger Wine and Marsala. The wines are handpicked by the Wood family and their friends and pressed in an old wooden basket press, following the same family tradition used for over five generations.
Cellar Door
Open Fridays, Saturdays and Mondays from 10am-5pm, or on alternate days by appointment only.
Unique Highlights
Coorinja is an Aboriginal word believed to mean "place of the seven springs". These natural springs surround the property. A short five minute walk down a bush track reveals remnants of the Ringa Bridge, a significant railway track built circa 1887 that was closed down in 1966.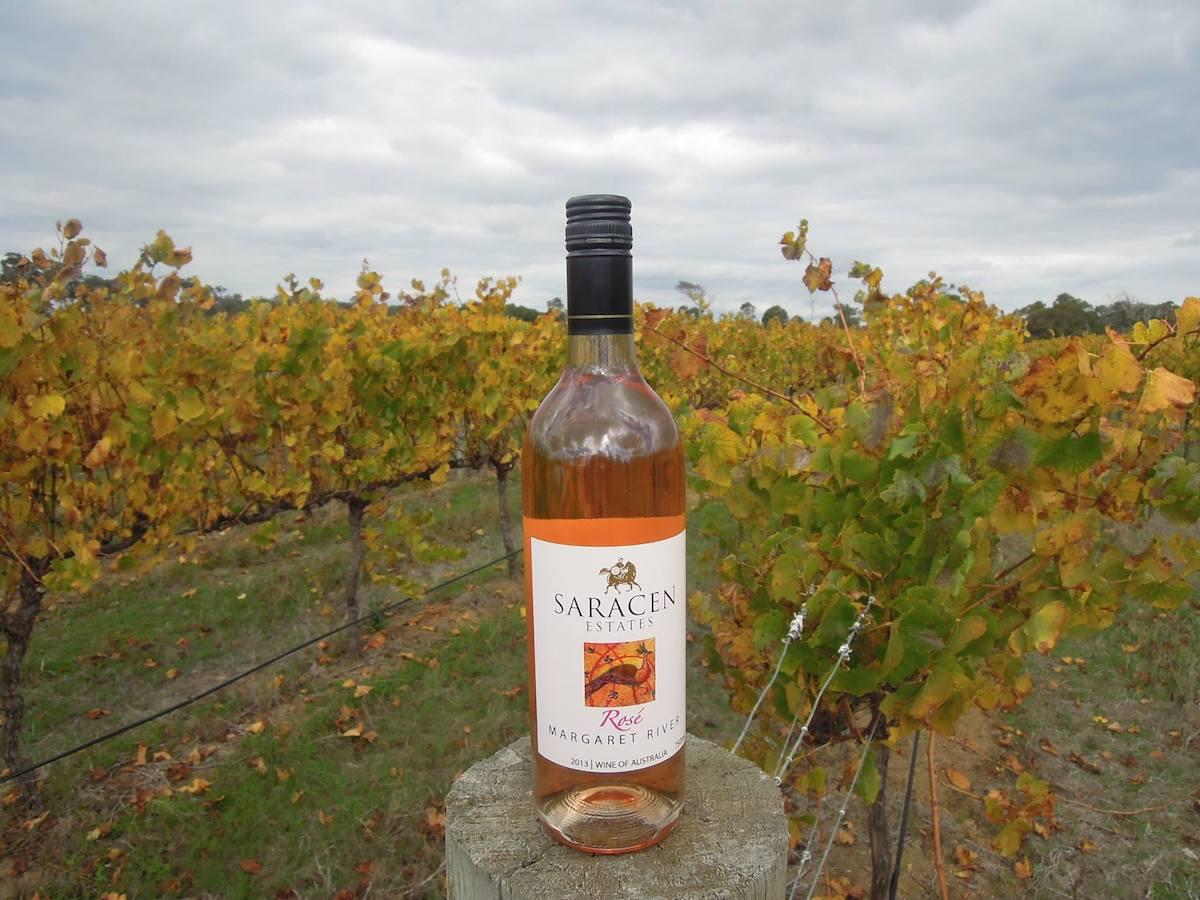 A range of internationally awarded Margaret River wines by the Saracenis, a committed Western Australian wine family with a passion for making fine wines to be enjoyed with friends and family.
Wine Variety:Rose,Shiraz,Sparkling,Cabernet Merlot,Cabernet Sauvignon,Chardonnay,Sauvignon Blanc Semillon
Open Days/times:Mon to Fri: 9am to 5pm
Wine Region:Margaret River
Details
Margaret River:Yallingup
Facilities:No Cellar Door
Size & Year:Established 1851 - 1900,Established 1951 - 2000
Brands:Saracen Estates
Established:1998
Vineyards:0
Winemaker:Bob Cartwright
Description
Owned by the Saraceni family, whose origins in the wine industry began with a fine wine importing business. In 1998 they began making wines of their own under the Saracen label. Saracen Estates aims to produce premium wines that rank among Australia's best, and the many awards and accolades received in their short history are a testament to this.
The wines come from selected vineyard parcels in Margaret River and are made in a modern facility in the region. Sauvignon Blanc (and blends), Chardonnay, Shiraz and Cabernet Sauvignon are made along with a traditional method Sparkling called 'Maree'.
Recent awards include a Gold Medal at the Decenter World Wine Awards (2018) for the Reserve Cabernet Sauvignon. The sparkling Maree was a Top 5 Finalist for Sparkling Wine of the Year by Winestate (2017).
No cellar door.
Halliday Rating
4 Stars
You've cleaned out your wardrobe numerous times, read that leaning tower of books on your bedside table and gotten through...
Read More