Soccer Sports Clubs & Associations in Western Australia
Discover what's going on in arts, events & culture
Discover what's going on in arts, events & culture.
Check out travel guides for regional WA
Check out travel guides for regional Western Australia.
Explore winery guides for Perth and regional WA
Check out winery guides for Perth and regional WA.
Clubs Associations in Western Australia
categories=41339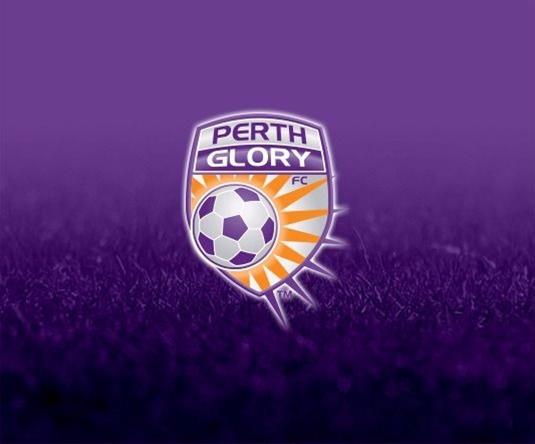 Perth Glory Football Club is an Australian professional soccer club based in Perth, Western Australia.
Details
Description
The Perth Glory story began on October 13, 1996 at Perth Oval (now nib Stadium). Despite a 4-1 loss to UTS Olympic, Perth Glory captured the hearts of Football lovers and their introduction into the NSL immediately brought a new professionalism.
The charismatic Bernd Stange took the reigns as coach in 1998 and the former East German national boss immediately made his mark. In a stunning season, Perth Glory played finals football for the first time, sold-out 25,000 capacity WACA ground and became the hottest ticket in town. The club fell one match short of reaching the Grand Final but the benchmark had been set and from that point on Perth Glory featured prominently in the finals each season.
Perth hosted the Grand Final in June 2000 and set a record domestic football crowd of 43,242 at Subiaco Oval. Despite going down on the day in a dramatic penalty shoot-out to Wollongong, the Perth Glory brand continued to make inroads into non-traditional football households throughout WA.
The club would play in another Grand Final at Subiaco Oval in the 2001/02 season and again Perth Glory fell just short, this time 1-nil to Sydney Olympic.
The wait for Championship success was finally over in 2002/03 when Perth was crowned the nation's best in an emphatic 2-nil victory against their 2002 nemesis in front of another packed house at Subiaco Oval.
A dynasty followed and Perth Glory established themselves as Australia's most powerful club with back-to-back championships, a golden goal from Nik Mrdja sealing the 1-nil win away to Parramatta Power in the 2004 Grand Final.
That game was to be the last in the National Soccer League but in just eight seasons Perth featured in the finals six times, played in four grand finals, won two championships, and was crowned premiers (top of the table after regular season matches) three times.
A new era in Australian football began with the formation of the Hyundai A-League in August 2005. Despite still being in its infancy the new competition has captured a large portion of the Australian sporting marketplace as Australian's embrace the world's biggest game.
The popularity of football at a grass roots level around the country is unsurpassed and in Western Australia there are about 40,000 registered junior participants.
Tony Sage is sole owner of Perth Glory after completing a buy-out of partner Mr Brett McKeon in February 2008. In a short space of time, Mr Sage has enthusiastically set about reinvigorating one of the country's most successful sporting franchises.
The arrival of English Premier League legend Robbie Fowler in 2010 was a master stroke by the Chairman as the man famously known as 'God' was a box-office hit with record crowds watching Fowler in action.
Perth Glory Football Club re-established itself as one of the Hyundai A-League's power clubs with a recording breaking 2012 season.
Celebrating the club's 15 year anniversary, Perth Glory won three sudden death Finals games before a heart-breaking 2-1 Grand Final loss to Brisbane Roar. In front of more than 50,000 fans at a packed Suncorp Stadium, Perth Glory led 1-nil until the 84th minute before a dramatic and controversial finish.
Off the field Perth Glory is committed to a strong community programs that reach more than 20,000 children each year.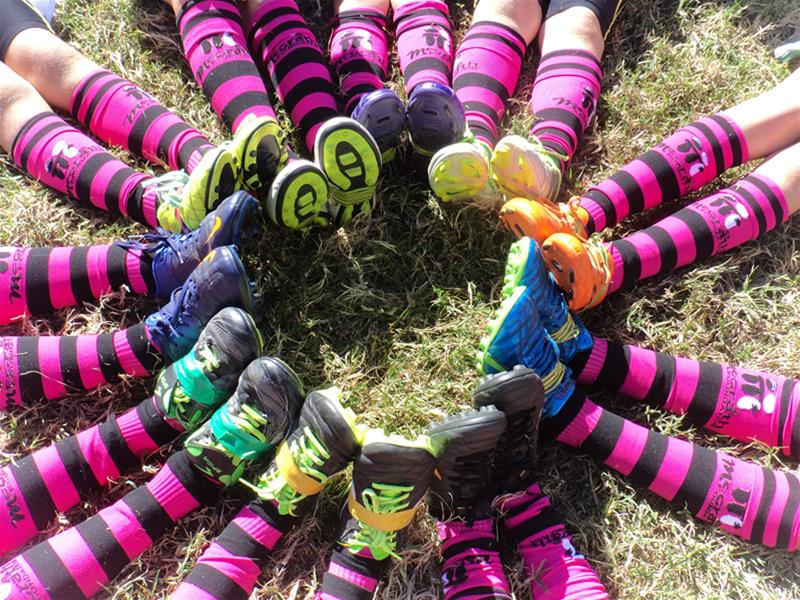 From the sports field to the boardroom and everywhere in between, the McGrath Foundation wants you to 'Pull On Your Socks' to help us support families experiencing breast cancer.
Charity:Sport & Recreation
Type:Association,Non Government
Details
Sports:Rugby,Soccer,Local Clubs,Football,Netball,Other
Description
The Pull On Your Socks initiative encourages all types of sporting clubs to turn a game day pink during the season and wear the McGrath Foundation's Pink Socks as well as hosting a fundraising event.
With a different, limited edition collectable sock each year, every dollar raised will help the McGrath Foundation fund McGrath Breast Care Nurses in communities' right across Australia and increase breast awareness in young people.
"Whether you're into athletics, tennis, netball, hockey, basketball, football, AFL, union or league; don our McGrath Foundation Pink Socks and host a fundraising event to become part of one giant team having fun while helping ensure more families can access our amazing McGrath Breast Care Nurses," said McGrath Foundation Ambassador & Director, Tracy Bevan.
Australian sporting heroes including Lleyton Hewitt, Ellyse Perry, Wendell Sailor, Billy Slater and Jamie Dwyer, to name a few, have come together from all codes and are asking clubs and teams across Australia to #pullonyoursocks and show their support for the McGrath Foundation.
With 43 people diagnosed with breast cancer each day, the McGrath Foundation is encouraging communities across the country to follow the lead of these famous sports stars by purchasing their team socks as well as hosting a fundraising event to help support families experiencing breast cancer.
"Last year we had over 200 Pull On Your Socks events across Australia and this year we anticipate even more codes stepping up and getting their clubs involved within local communities," said Tracy.
Put your best foot forward this winter and purchase your collectable pair of McGrath Foundation pink socks. To find out how you can get involved and make a difference, please visit www.mcgrathfoundation.com.au.
Socks are available from www.mcgrathfoundation.com.au/shoppink at $15 per pair or $12 per pair + postage for orders over 20 pairs. So remember to wear and share on social media using the #PullOnYourSocks.
Since 2005 the McGrath Foundation has placed 110 McGrath Breast Care Nurses across Australia who have supported over 44,000 families. This vital service is provided free of charge and available through self-referral.
It may be winter here in WA but that doesn't mean you have to spend the next few months in...
Read More