Touriga Wine Variety Wineries in West Swan
Wineries in West Swan
region=west-swan&type=wineries&categories=16997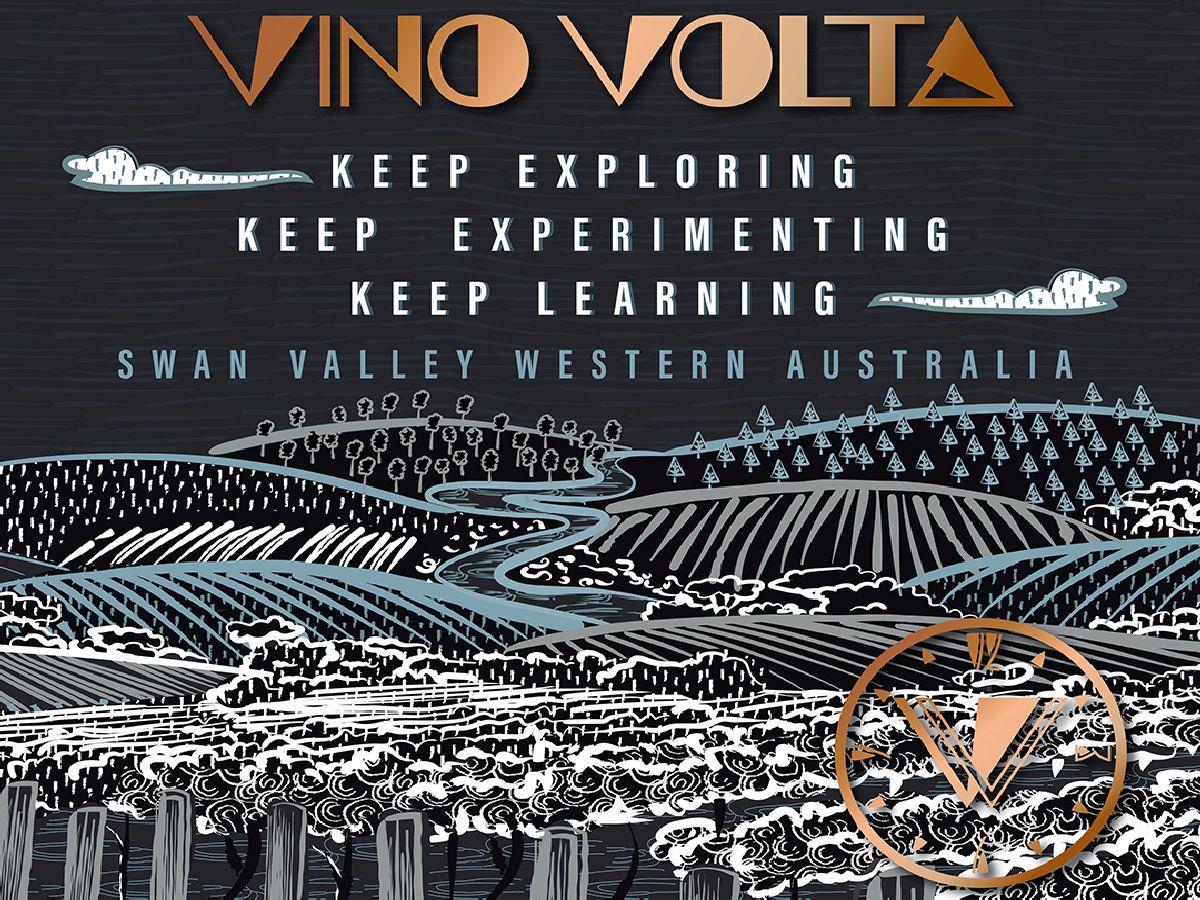 Vino Volta is the wine child of Garth Cliff and Kristen McGann. Calling on a collective 40 years of experience. Small batch, Single Vineyard and Blends. Contemporary, Experimental and Natural.
Open Days/times:Appointment Only
Wine Variety:Touriga,Fortified,Chenin Blanc,Grenache,Tempranillo
Wine Region:Swan District
Details
Brands:Vino Volta
Cases Produced:1000
Established:2018
Vineyards:3 hectares contracted, more developing
Size & Year:Boutique (1,000-4,999 cases),Established 2011 - 2019
Winemaker:Garth Cliff and Kristen McGann
Facilities:Appointment Only
Description
Vino Volta makes tasty, quaffable medium bodied wines. We like to experiment. We like to play.
If it ain't broke, don't fix it. We are rallying the star varieties - Chenin Blanc and Grenache - of the Swan Valley / Swan District.
We explore grape varieties that should be suited to Swan Valley and our warming climate. We would love to be able to source from within the district and hope to in the long term. For now, we need to source from other regions within Western Australia.
Small batch, showcasing single vineyards but equally happy to blend. Some varieties and some vineyards need a little help from their friends. Whatever works to make the most expressive wines.
Keep experimenting, keep learning and hopefully come up with something new or just so old that nobody remembers what it is…
Let other winemakers, vineyards and wine regions do what they are good at and buy / swap our wines for theirs. Let's stop making everything everywhere and stick to what we are good at.
We've been blessed with some balmy summer evenings over the last few weeks, which means it's the perfect time to...
Read More