Picnic Facilities Facilities Wineries in Swan Valley
Wineries in Swan Valley Region
region=swan-valley-region&type=wineries&categories=125826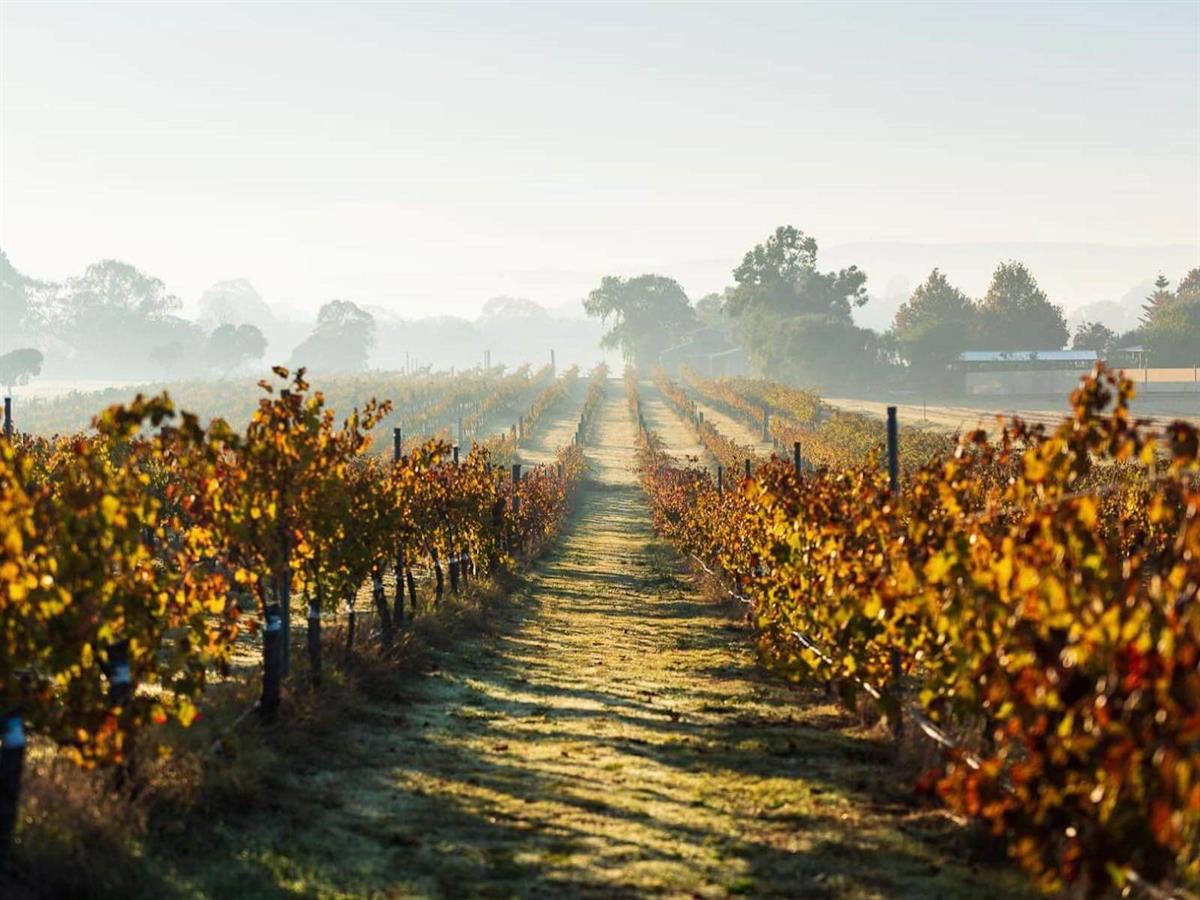 Rustic-chic meets nature at this picturesque vineyard where you taste Swan Valley wine and have a picnic, coffee or host an event under the stunning Eucalyptus and Jacaranda trees.
Open Days/times:Fri 12pm - 5pm and Sat & Sun 10am - 5pm
Wine Region:Swan District
Wine Variety:Cabernet Shiraz,Sauvignon Blanc
Details
Vineyards:15 acres
Wheelchair Access:Yes
Facilities:Cellar Door,Functions,Wheelchair Access,Picnic Facilities,Light Food
Cellar Door Open:Friday,Saturday,Sunday,Holidays
Description
Best known and loved as a wedding and events venue, this rustic 1920s winery and vineyard is located on the banks of the Swan River. The ethos of Albion on Swan involves simple, back-to-nature quality with minimum environmental impact. Sauvignon Blanc and Cabernet Shiraz are made.
Cellar Door
Sit awhile under the cellar door's neighbouring eucalyptus trees and enjoy exceptional wines crafted from vines, nurtured in the organic tilled soils of the Swan Valley. Bring your own picnic or simply stop by for a coffee - open Friday 12pm - 5pm and weekends 10am - 5pm.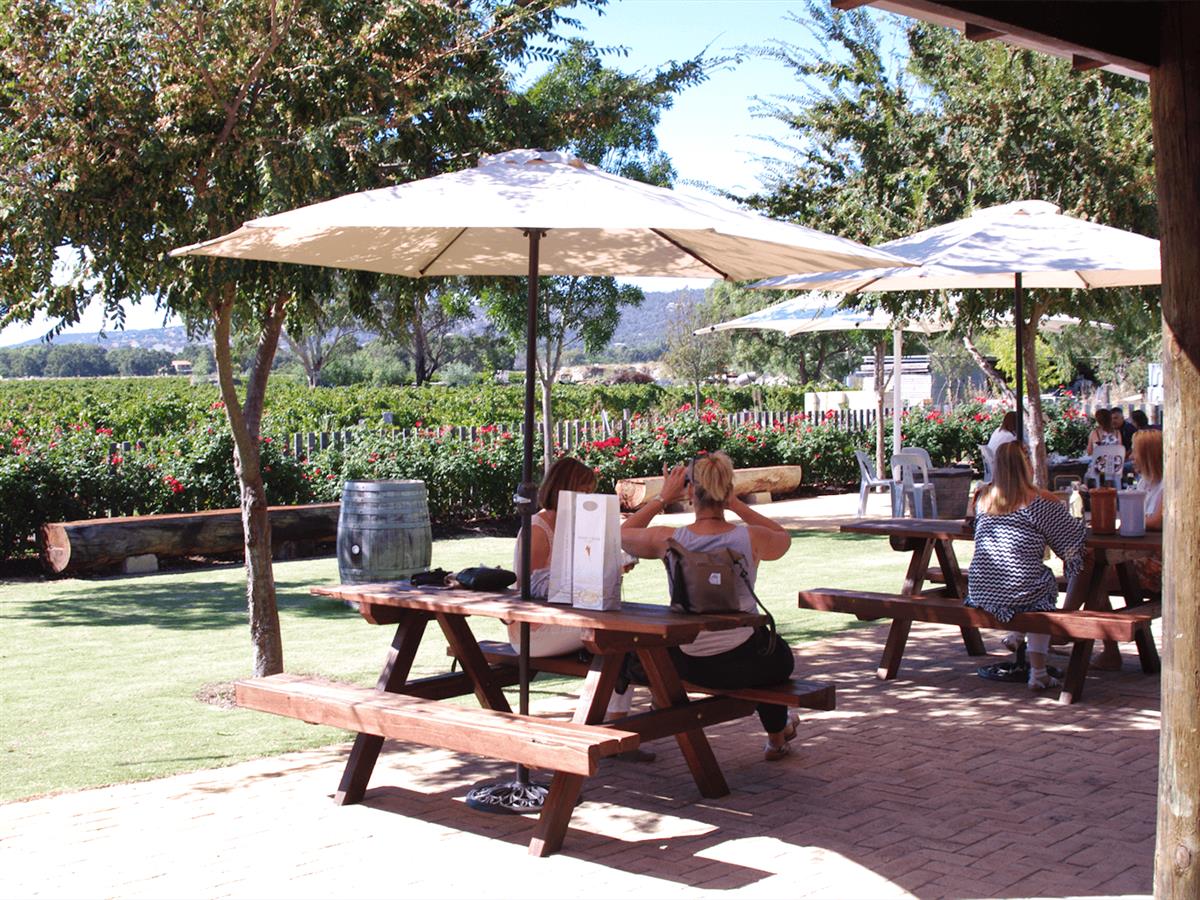 Windy Creek Estate is a family owned and operated winery located in the Swan Valley in the shadows of the Darling Range. The best kept secret in wine.
Open Days/times:11am to 5pm, Tuesday to Sunday and most Monday public holidays.
Wine Region:Swan District
Wine Variety:Cabernet Merlot,Chenin Blanc,Classic Dry White,Rosé,Vermentino,Cabernet Sauvignon,Chardonnay,Shiraz,Fortified,Grenache,Pinot Gris,Ruby,Sauvignon Blanc,Semillon,Verdelho
Details
Brands:Windy Creek Estate
Established:1937
Wheelchair Access:Yes. Fully accessible parking, cellar door, gardens and toilet facilities
Winemaker:Tony Cobanov
Facilities:Cellar Door,Dogs Welcome,Light Food,Picnic Facilities,Wheelchair Access
Cellar Door Open:Tuesday,Wednesday,Thursday,Friday,Saturday,Sunday,Holidays
Size & Year:Established 1901 - 1950
Description
The History
Windy Creek Estate, formally Cobanov Wines, was first established in 1937 by Ante Cobanov.
He had left Croatia in 1924 and spent 13 years cutting sleepers in the south-west to enable him to put a deposit on this Swan Valley property that he purchased in 1937.
They grew grapes for dried fruit production but made a small amount of wine for the Perth immigrant community.
The family has continued to produce wines for more than 80 years and we have been selling fruit to other wineries for approximately 40 years.
The Windy Creek Estate label was first released in 1980.
Tony Cobanov, the current winemaker, entered the industry as a third generation winemaker and is very passionate about the Swan Valley and its lifestyle.
He has 3 sons Joshua, Callum and Rohan so it is a distinct possibility that this will become a 4th generation business.
The Wines
The winery employs modern and traditional wine making techniques producing white styles that are crisp and friendly showing big tropical fruit and finishing with a nice mouth feel.
The reds are full bodied and have an earthy, savoury aroma with full fruit and well-balanced tannin.
Their fortified wines are old, rich and luscious with good oak.
The Cellar Door
Windy Creek has recently upgraded its Cellar Door and now has ample lawn areas that are perfect for a lazy afternoon with friends and family
with the Darling Range and vineyard as a backdrop.
Opening times
Open 11am to 5pm - Tuesday - Sunday and most Monday public holidays
We've been blessed with some balmy summer evenings over the last few weeks, which means it's the perfect time to...
Read More