Cabernet Franc Wine Variety Wineries in Swan Valley
Wineries in Swan Valley Region
region=swan-valley-region&type=wineries&categories=10037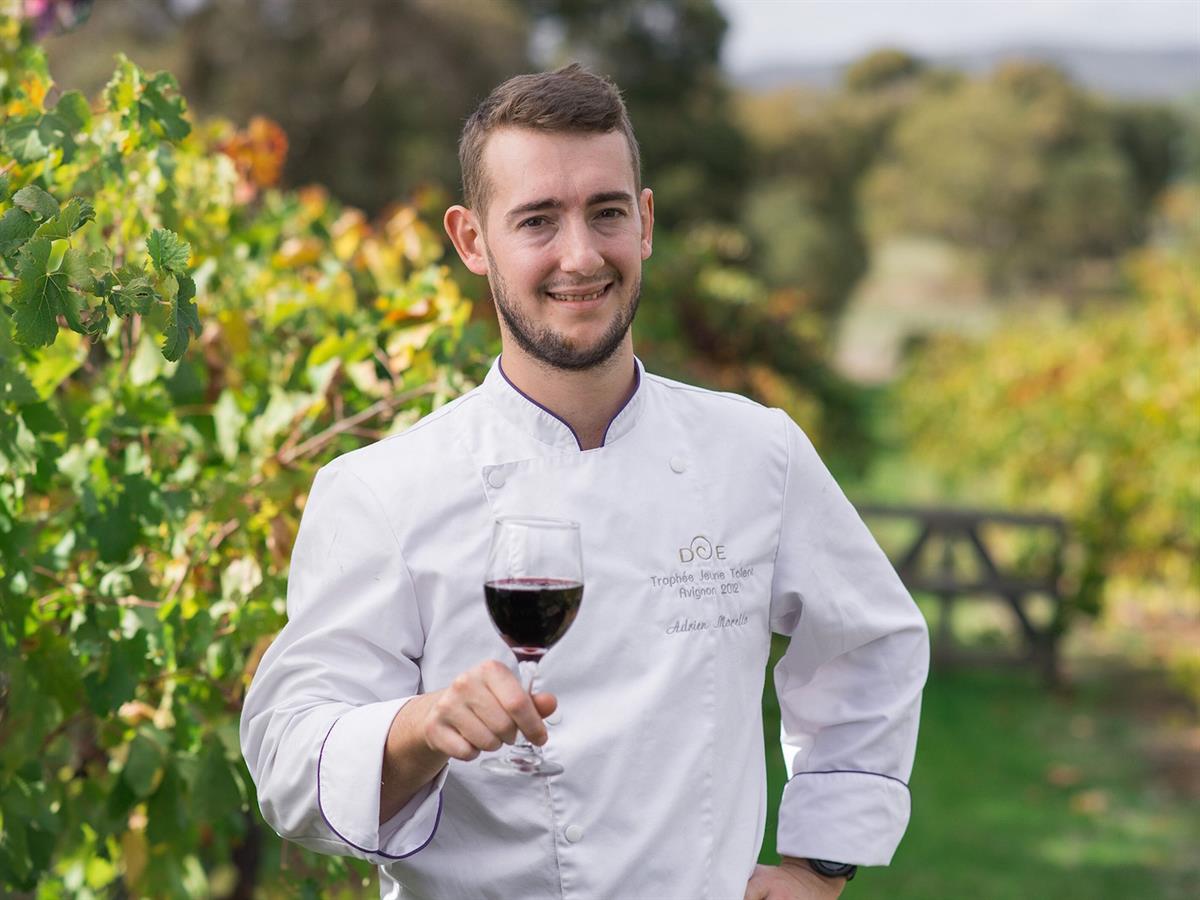 Enjoy one of the Perth's best restaurants and premium food and wine experiences in the valley, a stunning rural setting and floor to ceiling panoramic views of the Darling Ranges.
Wine Variety:Merlot,Muscat,Rosé,Shiraz,Sparkling,Fortified,Dessert,Cabernet Franc,Cabernet Sauvignon,Chardonnay,Chenin Blanc,Classic Dry White
Wine Region:Swan District
Open Days/times:Restaurant: Open 7 days per week for lunch - 11.30 - til close. Evenings - Friday & Saturday Diners - 5pm - til close.
Details
Size & Year:Established 1951 - 2000,Micro (1-999 cases)
Winemaker:Rob Marshall
Established:Purchased in 1998
Cases Produced:3000 cases
Facilities:Cellar Door,Restaurant
Lunch Open:Friday,Saturday,Sunday,Holidays,Monday,Tuesday,Wednesday,Thursday
Dinner Open:Friday,Saturday
Cellar Door Open:Sunday,Holidays,Monday,Tuesday,Wednesday,Thursday,Friday,Saturday
Description
Black Swan Winery and Restaurant sits on a property formerly known as "Gidney's Corner".
Husband and wife team, Barry Scrivener and Robyn Meloury purchased Black Swan in 1998 and converted the property to a "restaurant within a winery". The venue is purposely built for guests to capture fantastic views of vineyards, the Darling Ranges and adjacent rural surroundings. The design and building materials reflect a style and blend of rustic Australian ambience.
The vines were mostly planted in 1941, including Cabernet Sauvignon, Cabernet Franc, Shiraz, Merlot, Chenin & Chardonnay and later, Shiraz. The first vintage in 2001 reaped gold medals for the Cabernet Sauvignon and the Cabernet Franc at the 2002 Swan Valley Wine Show.
The panoramic views of the Darling Ranges are matched only by the fresh, seasonal produce on the menu, offering freshly-baked bread served with truffle oil to a drool-worthy red wine-braised beef cheek and seasonal delights. Chef's gardens are established throughout of the property, providing much of the kitchen's needs for organic herbs.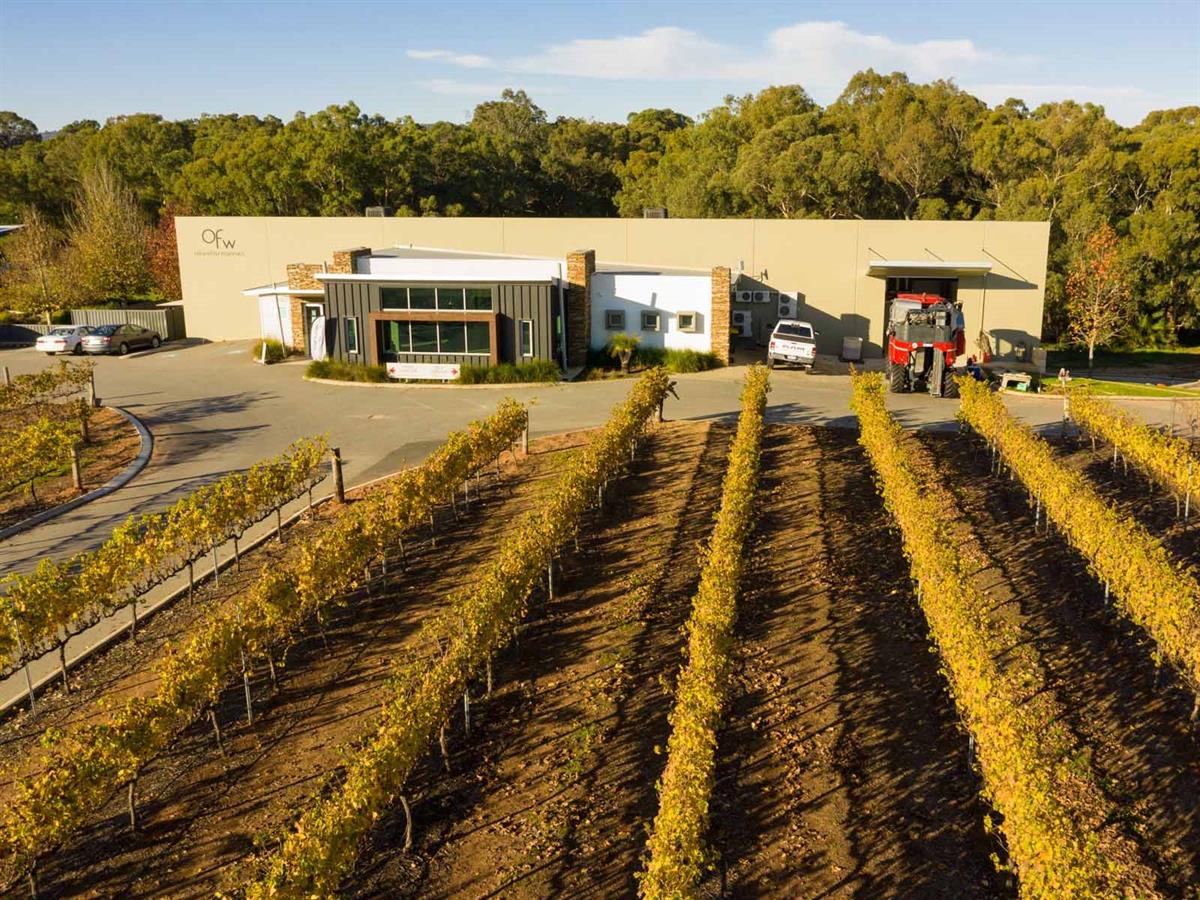 The heritage of WA's oldest winery, four-generations of family ownership and the 'dream' cellar door including a decadent cheese emporium, makes for one unmissable Swan Valley experience.
Wine Variety:Brut,Rosé,Dessert,Sparkling,Fortified,Tempranillo,Verdelho,Viognier,Sauvignon Blanc Semillon,Semillon,Shiraz,Shiraz Cabernet,Sparkling Rose,Sparkling Shiraz,Cabernet,Cabernet Franc,Cabernet Sauvignon,Cabernet Shiraz,Chardonnay,Chenin Blanc,Chenin Verdelho,Classic Dry White,Gewurztraminer,Grenache,Grenache Shiraz,Malbec,Merlot,Method Traditionale,Muscat,Petit Verdot,Pinot Gris,Tawny
Wine Region:Swan District
Open Days/times:Cellar Door: Mon to Sun 10am to 5pm, restaurant: Mon - Tue 10am to 5pm, Wed - Sun 10am to 5pm
Details
Cellar Door Open:Monday,Tuesday,Wednesday,Thursday,Friday,Saturday,Sunday
Established:1829
Facilities:Cellar Door,Restaurant
Vineyards:24 acre
Lunch Open:Thursday,Friday,Saturday,Sunday,Monday,Tuesday,Wednesday
Winemaker:Anthony Yurisich
Size & Year:Established 1800 - 1850
Description
The Olive Farm property dates back to 1829 and was established by an English botanist named Thomas Waters who brought grapevine cuttings and olive trees with him when he settled in Perth. He planted the olive trees first, hence the name, but wine was soon produced, with the first vintage in 1834. (Much of which became currency for bartering with the local shopkeepers!)
In 1933, Ivan Yurisich purchased the property. He had immigrated from Yugoslavia at the turn of the century and after working in the Goldfields and outback of WA, decided to try his hand at winemaking. The property has remained in the family for four generations.
The Wines
Historically, The Olive Farm made fortified wines which were sold by the cask to the Goldfields in Western Australia. The winery become one of the first in WA to produce Traditional Method Sparkling wines back in the 1960s. These remain a core of range which is now named 'Olivine'.
Still table wines were introduced in the 1970s and achieved great success in the local wine shows. The current range is diverse, with over 35 sweet to dry white, red, sparkling and fortified wines. There are all the Swan Valley classics, along with some other surprise varieties like Tempranillo, Traminer, Durif and Cabernet Franc.
Wine Tasting
The Yurisich family built their 'dream' winery and cellar door in 2007. It is set on a 24-acre property in the heart of the Swan Valley and has received significant awards for its architecture and interior design. Visitors are welcome to sample from the full range of wines, with tastings available 10am – 5pm daily. A walking tour of the vineyard and winery can be booked in advance, it begins at 10.30am.
Unique Highlights: The Cheese
Taste and graze from a selection of over 75+ different international and local benchmark cheeses at the family's Cheese Barrel Café. Just metres from the cellar door, this architecturally-designed gem of a property is a place of wine and cheese-lovers' dreams. The all-day menu is both flexible and generous, with cheeseboards starting from $35-$40. Free cheese tastings are available too. They are best experienced between 10am and 1pm before it gets too busy. Families, children and even dogs are welcome.
The Cheese Barrel Café is open 10am – 5pm Monday and Tuesday, and 10am-5pm Wednesday to Sunday.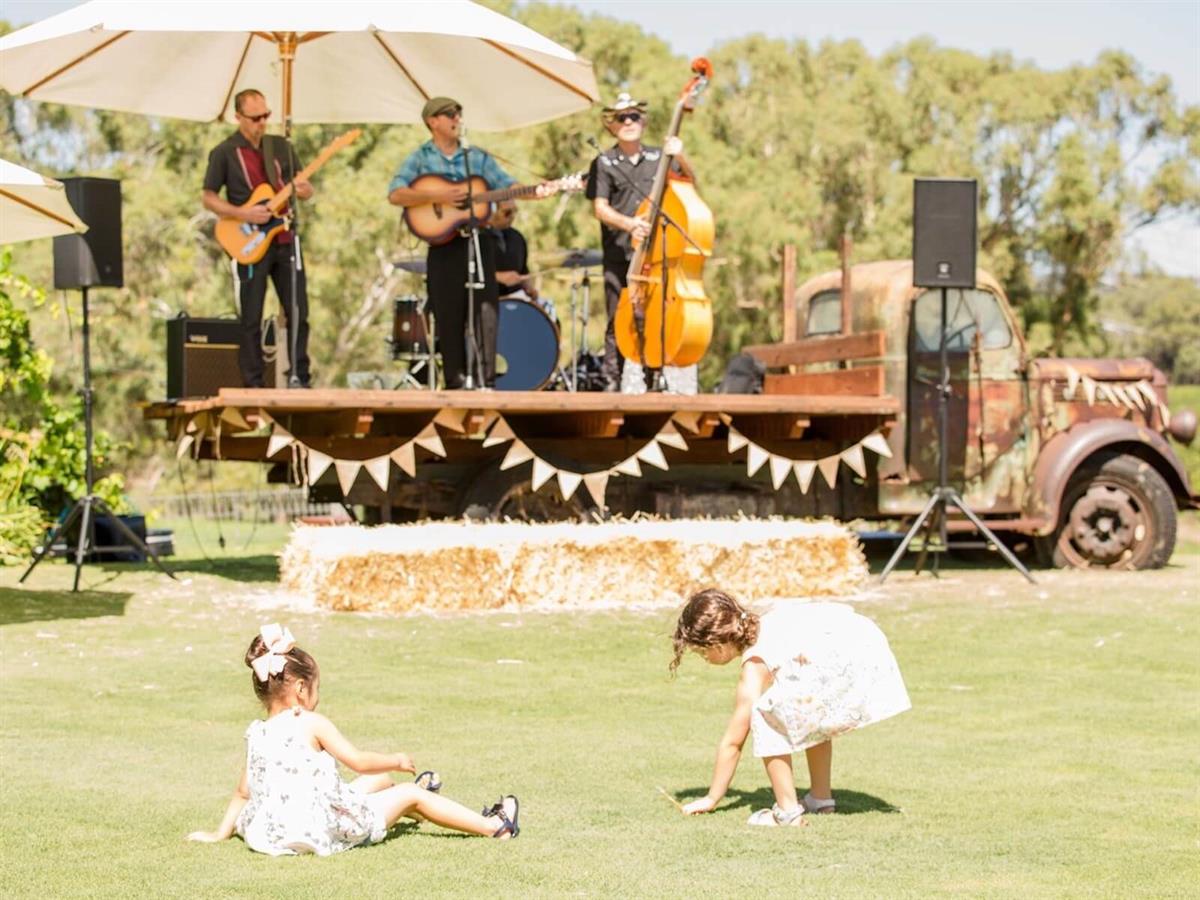 Situated on the banks of the Swan, delight in the stunning natural setting and manicured lawns, multi award-winning wines and superb a la carte restaurant, winner of several gold-plate awards.
Open Days/times:10am - 4pm daily
Wine Variety:Cabernet Franc,Cabernet Sauvignon,Chardonnay,Chenin Blanc,Grenache,Malbec,Petit Verdot,Pinot Noir,Sangiovese,Semillon,Shiraz,Tempranillo,Verdelho,Vermentino,Zinfandel
Wine Region:Swan District
Details
Established:1992
Vineyards:27 acres
Size & Year:Established 1951 - 2000
Cellar Door Open:Monday,Tuesday,Wednesday,Thursday,Friday,Saturday,Sunday
Breakfast Open:Sunday
Lunch Open:Monday,Tuesday,Wednesday,Thursday,Friday,Saturday,Sunday
Description
First planted on the fertile banks of the Swan River in 1988, the vineyard of this stunning property has grown to encompass nearly thirty acres of mature, low yielding vines, producing exceptional fruit that is lovingly handcrafted into premium, regional, varietal wines, vinified and bottled on-site.
CELLAR DOOR
The Cellar Door, open 10am - 4pm daily, should be your first stop, offering a large range of reds, whites and rosé wines for tasting. In total, 17 varieties of grapes are grown at Riverbank Estate, including 5 white varieties; Verdelho, Chenin Blanc, Semillon, Chardonnay and Vermentino; and 12 red varities including; Tempranillo, Malbec, Grenache, Zinfandel, Sangiovese, Petit Verdot, Cabernet Franc, Cabernet Sauvignon, Shiraz, Pinot Noir, Nero D'Avola and Mataro.
RESTAURANT
Take the time to enjoy a superb lunch at the restaurant, winner of several gold plate awards. Architecturally designed and rustic in style with wide verandahs and large expanses of manicured lawns provide plenty of space to slow down and unwind while taking in the beautiful vineyard and stunning surrounds. The menu changes regularly to incorporate the best seasonal foods and where possible, local, organically grown produce.
WEDDINGS / EVENTS
Riverbank holds a range of public events, all listed on their website.
The estate is also popular for weddings and events, with a dedicated coordinator able to arrange stunning events at the restaurant, on the lawns or even a marquee for hire, all of which enjoy 180 degree, panoramic views towards the Swan River and the historical landmark of Woodbridge House.
Tastings are available daily between 10am and 4pm.
Our Restaurant is open between 11:30am and 3pm, and is also open on Sundays for breakfast from 7:30am to 10:30am.