Established 2011 - 2019 Size & Year Wineries in Swan Valley
Discover what's going on in arts, events & culture
Discover what's going on in arts, events & culture.
Check out travel guides for regional WA
Check out travel guides for regional Western Australia.
Explore winery guides for Perth and regional WA
Check out winery guides for Perth and regional WA.
Wineries in Swan Valley Region
categories=125838
Corymbia. The nature of wine.
Open Days/times:Appointment only
Wine Region:Swan District
Wine Variety:Cabernet Sauvignon,Chenin Blanc,Malbec,Tempranillo
Details
Brands:Corymbia
Winemaker:Rob and Genevieve Mann
Cases Produced:900
Established:2013
Vineyards:3 hectares
Facilities:Appointment Only,Organic (Certified)
Size & Year:Micro (1-999 cases),Established 2011 - 2019
Description
Corymbia is the deep-rooted, far-sighted vision of husband-and wife-team, Rob and Genevieve Mann. The Mann name is synonymous with Western Australia's Swan Valley, where Rob's pioneering grandfather Jack worked a remarkable 51 consecutive vintages for Houghton. Rob was just a boy when he joined his father - former Australian test cricketer Tony - in planting the vines on what is now the dry-grown, organically farmed Corymbia vineyard.
After building an exceptional reputation in their own right, the couple kicked off their homecoming dream, Corymbia, with the 2013 vintage, during Rob's tenure as estate director at Newton Vineyard in Napa Valley. Now firmly ensconced back in the Swan Valley, Rob and Gen's Chenin Blanc and Tempranillo-dominant red blend sit at the heart of a bright future for this brilliant duo.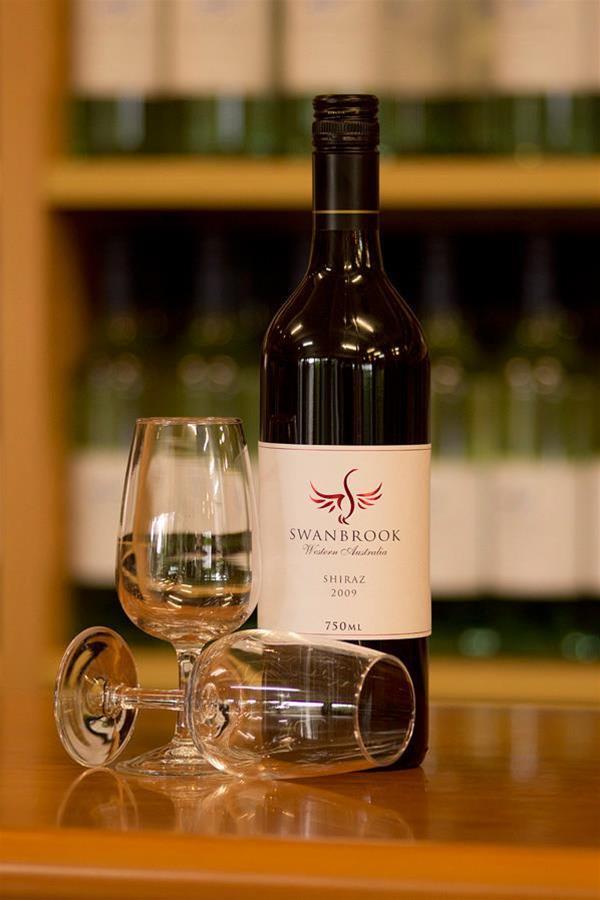 Visit one of the Swan Valley's best-kept secrets at this ambient winery producing premium wines alongside delicious wine-inspired burgers, Australian cafe favourites and seasonal pop-up music events.
Open Days/times:Sat & Sun 10:00am – 5:00pm
Wine Region:Swan District
Wine Variety:Cabernet Sauvignon,Chardonnay,Merlot,Muscat,Shiraz,Verdelho,Cabernet Merlot
Details
Brands:Swanbrook Winery
Established:2012
Facilities:Cellar Door,Light Food,Restaurant
Size & Year:Established 2011 - 2019
Cellar Door Open:Saturday,Sunday
Lunch Open:Saturday,Sunday
Description
The winery's owners have extensive experience in the winemaking business, having worked in the industry for over 20 years (originally at Evans & Tate Winery). A boutique winery, Swanbrook produce wine for both the everyday consumer and the experienced wine connoisseur.
The Wines
Swanbrook varieties include Chardonnay, Classic White, Verdelho, Chenin Blanc, Merlot, Cabernet Sauvignon, Classic Red, Shiraz, Liqueur Port and Muscat. All wines can be tasted at the estate's cellar door, open weekends from 10am - 5pm.
The Food
Aside from the range of local wines produced, Swanbrook also offer delectable dishes consisting of a signature range of Shiraz beef burgers, Verdelho chicken burger and a Swan Brook Platter. The wine-infused sorbet and liqueur Muscat are also a must try!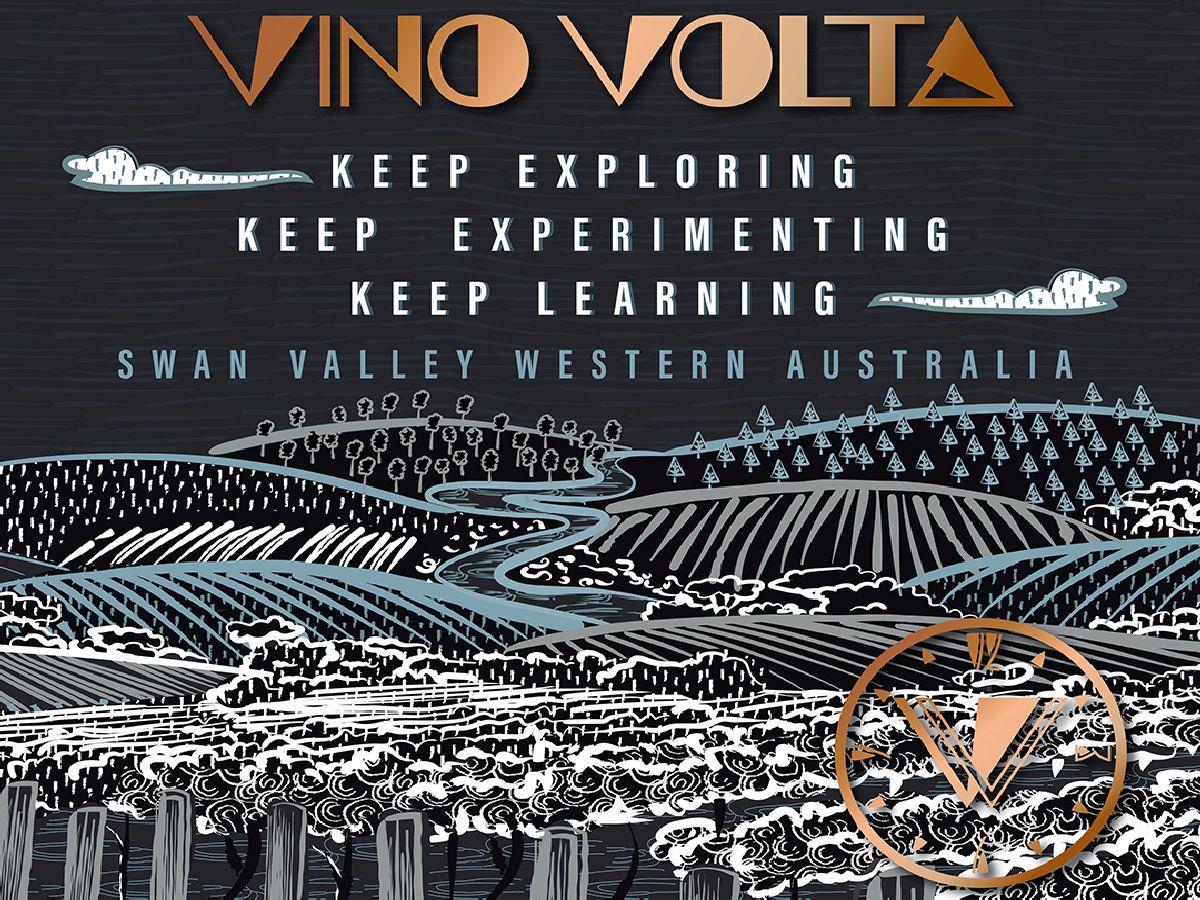 Vino Volta is the wine child of Garth Cliff and Kristen McGann. Calling on a collective 40 years of experience. Small batch, Single Vineyard and Blends. Contemporary, Experimental and Natural.
Wine Variety:Tempranillo,Touriga,Fortified,Chenin Blanc,Grenache
Open Days/times:Appointment Only
Wine Region:Swan District
Details
Brands:Vino Volta
Cases Produced:1000
Established:2018
Size & Year:Boutique (1,000-4,999 cases),Established 2011 - 2019
Vineyards:3 hectares contracted, more developing
Winemaker:Garth Cliff and Kristen McGann
Facilities:Appointment Only
Description
Vino Volta makes tasty, quaffable medium bodied wines. We like to experiment. We like to play.
If it ain't broke, don't fix it. We are rallying the star varieties - Chenin Blanc and Grenache - of the Swan Valley / Swan District.
We explore grape varieties that should be suited to Swan Valley and our warming climate. We would love to be able to source from within the district and hope to in the long term. For now, we need to source from other regions within Western Australia.
Small batch, showcasing single vineyards but equally happy to blend. Some varieties and some vineyards need a little help from their friends. Whatever works to make the most expressive wines.
Keep experimenting, keep learning and hopefully come up with something new or just so old that nobody remembers what it is…
Let other winemakers, vineyards and wine regions do what they are good at and buy / swap our wines for theirs. Let's stop making everything everywhere and stick to what we are good at.
You've cleaned out your wardrobe numerous times, read that leaning tower of books on your bedside table and gotten through...
Read More