Mourvedre Wine Variety Wineries in Swan Valley
Discover what's going on in arts, events & culture
Discover what's going on in arts, events & culture.
Check out travel guides for regional WA
Check out travel guides for regional Western Australia.
Explore winery guides for Perth and regional WA
Check out winery guides for Perth and regional WA.
Wineries in Swan Valley Region
categories=101048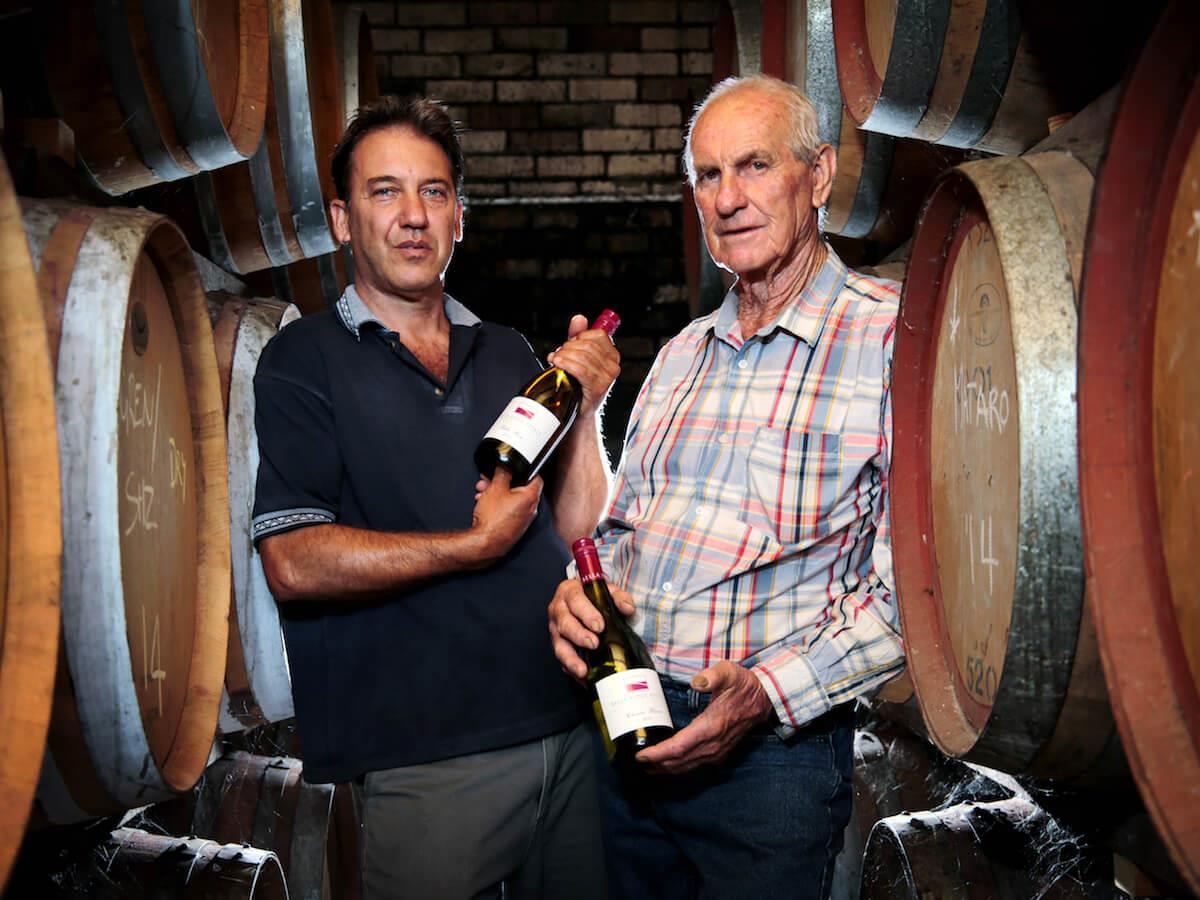 A niche, family-owned winery handmaking original and interesting wines from their 1960s vines in the Swan Valley to great acclaim, following a chance encounter with James Halliday. No cellar door.
Open Days/times:No Cellar Door
Wine Region:Swan District
Wine Variety:Cabernet Shiraz,Chenin Blanc,Grenache,Rose,Semillon,Shiraz,Tempranillo,Viognier,Mourvedre
Details
Cases Produced:3500 cases
Established:2003
Vineyards:8 hectares
Winemaker:Alon Arbel
Facilities:No Cellar Door
Size & Year:Boutique (1,000-4,999 cases),Established 2001 - 2010
Description
Alon and Jodi Arbel purchased the property in 2003, building their winemaking facility in just three short months. Following a chance encounter, when James Halliday tasted their unnamed and unlabelled Shiraz, Bella Ridge Estate was born. (The winery needed a name to be printed for a national review in Halliday's column in The Weekend Australian!)
The vines, planted in the 1960s, are almost entirely non-irrigated and crop levels are kept very low. Coupled with the vineyard's aspect on the foot hills of the Darling Range and the excellent gravelly loam soil, the result is grapes of excellent quality with highly concentrated fruit flavours.
The Wines
Focusing on warm climate varieties that are well suited to the region, the mostly hand-picked range includes Italian, Spanish and classic French styles made with a 'non-commercial' approach, where characterful wines are encouraged. Winemaking and bottling are completed within the estate. All wines can be purchased online.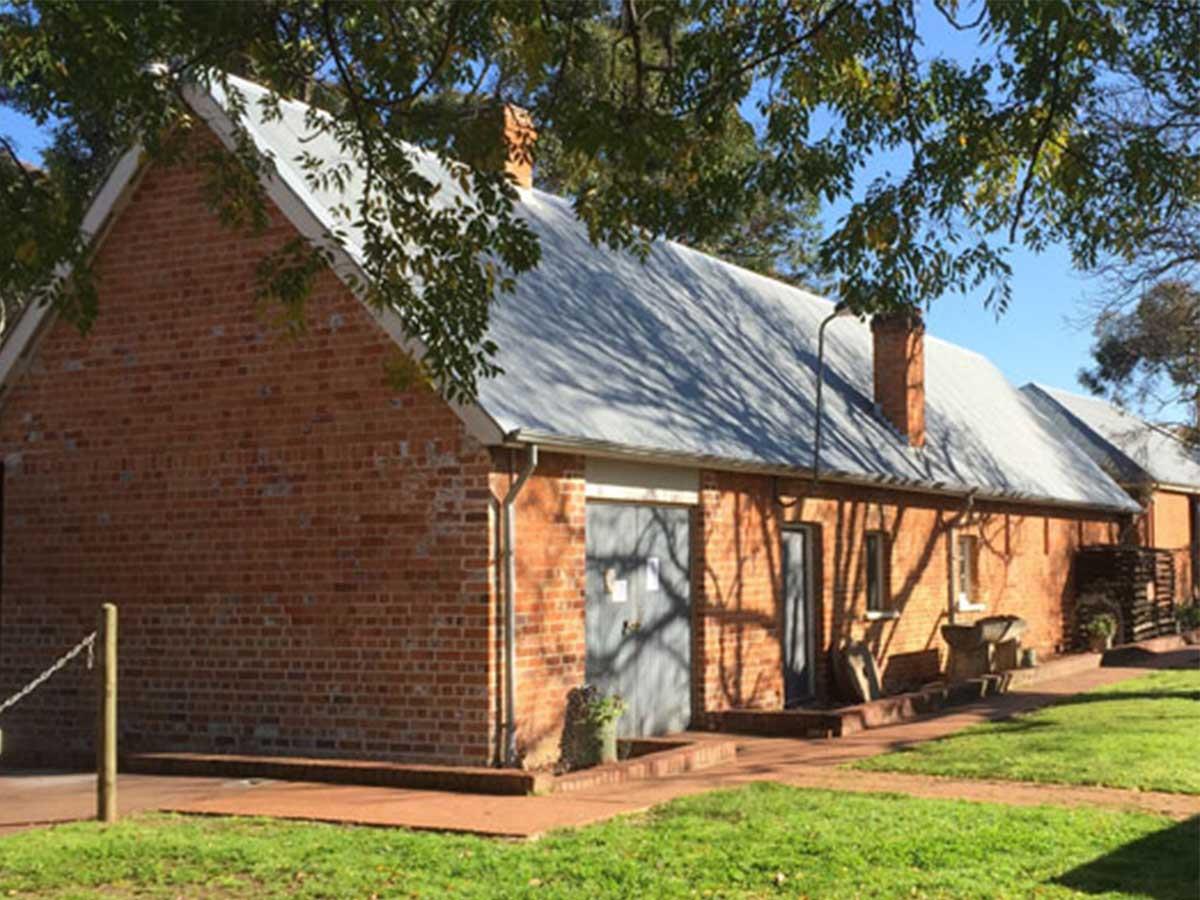 Nestled in the foothills of the Darling Scarp this boutique winery is one of the oldest producing vineyards in WA, a leader in organic viticulture and maker of unique, region-specific wine styles.
Wine Region:Swan District
Wine Variety:Sparkling,Chenin Blanc,Grenache,Semillon,Shiraz,Grenache Shiraz,Rose,Sangiovese,Tempranillo,Mourvedre
Open Days/times:Cellar door: Fri to Sun 10am to 5pm
Details
Facilities:Cellar Door
Size & Year:Boutique (1,000-4,999 cases),Established 1951 - 2000
Winemaker:Paul Hoffman
Cellar Door Open:Friday,Saturday,Sunday
Cases Produced:1500 cases
Vineyards:6 hectares
Description
Herbalist and botanist team, Bree and Paul Hoffman have a love for nature and strive to maintain biocultural diversity at their boutique winery, while still producing a variety of one-of-a-kind wines.
Their mission to preserve the historical character of the estate and local vineyards and to support local growers who practice organic viticulture, to protect, preserve, respect and resist trends, whilst still producing incredible tasting wines and bringing together the local community.
Passionate about maintaining biocultural diversity of the valley, all wines produced are fermented with indigenous yeasts and do not contain enzymes or other chemical additions. Paul's interest in the integration of agricultural and natural systems is reflected in their wines.
They vines are dry-grown and carefully tended by hand to produce tiny yields of intensely flavoured fruit. Several wines are made from chenin blanc and grenache, which Paul believes are the region's greatest varieties. Alternative varieties are produced using grapes sourced from like-minded growers in the region, including: greco bianco, malvasia, aleatico, tannat, mourvedré and tempranillo, some of which are poured in Perth's best wine bars.
Open Friday to Sunday, 10am to 5pm.
Missing happy hour drinks with the gang at your local bar? Now you can make cocktails as good as the...
Read More