Public Holidays Open Days Art Galleries & Museums in Swan Valley
Discover what's going on in arts, events & culture
Discover what's going on in arts, events & culture.
Check out travel guides for regional WA
Check out travel guides for regional Western Australia.
Explore winery guides for Perth and regional WA
Check out winery guides for Perth and regional WA.
Galleries in Swan Valley Region
categories=13167
Birthday parties for kids can be held on the train. Trains operate weekends, public holidays and some school holidays.
Details
Open Days:Wednesday,Thursday,Saturday,Sunday,Public Holidays
Description
Bennett Book Railway is proudly owned and operated by volunteer members of the Western Australian Light Railway Preservation Association. BBR was formed on the 26th of April 1976 by a group of friends who shared an interest in the lesser known narrow gauge railways of Western Australia.
Starting from small beginnings in a members backyard, the railway have evolved to a fully fledged railway operation based in Whiteman Park. Today it encompasses relocated heritage local railway infrastructure using heritage locomotives and carriages from all over Australia and the world.
We aim to preserve Western Australian railway heritage and to provide a unique railway experience through the bushland of Whiteman Park.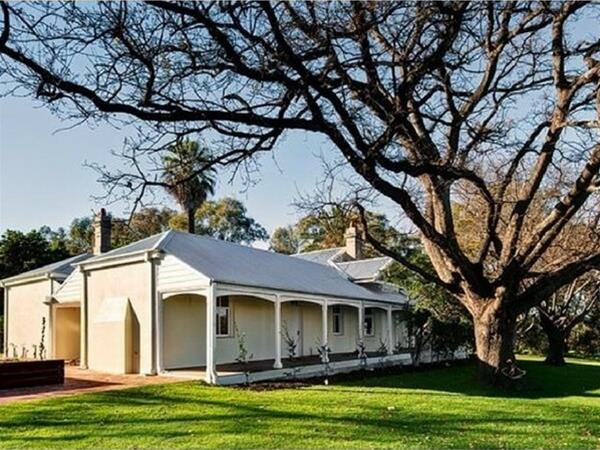 Nestled on the banks of the Swan River, the gallery is housed in John Septimus Roe's original homestead, which sits within the grounds of the Mandoon Estate Winery in Caversham.
Open Days/times:Friday - Sunday and public holidays 11am - 5pm
Galleries:Painting,Art Gallery
Details
Open Days:Friday,Saturday,Sunday,Public Holidays
Description
This delightful space features gallery artists with carefully curated exhibitions.

Directors Linton Partington and Gary Kay have established extensive networks enabling them to produce exhibitions and projects with established and emerging artists from around Australia and the world.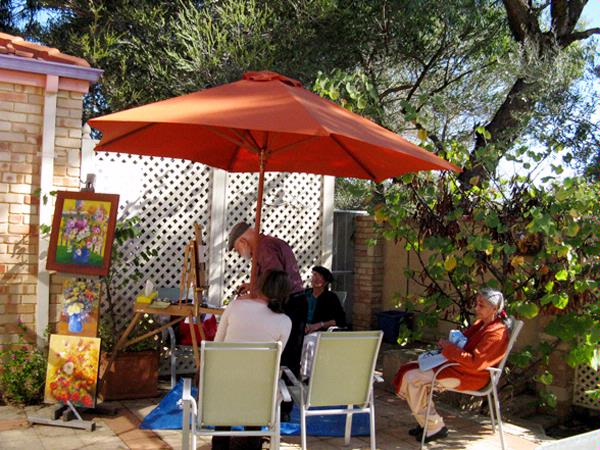 Have you discovered Monet Gallery Yet? One of the best on-going exhibitions of beautiful paintings in Perth!
Galleries:Painting,Art Gallery
Open Days/times:Thursday - Sunday 12 - 5pm
Details
Open Days:Thursday,Friday,Saturday,Sunday,Public Holidays
Description

Tucked away in South Guildford on Great Eastern Highway not far from the river, Monet Gallery has an abundance of paintings by well known West Australian Artists; paintings to suit all tastes. So come, browse and enjoy! If you are looking for a painting for your home or work-place, it is likely Monet Gallery has the perfect answer. There is always an array of delightful paintings in acrylic, oil, pastel and water-colour in a variety of styles and techniques. Great for that special present too! Choose from total realism to impressionism or semi abstract works, by artists who delight to depict aspects of Western Australia with their paint brush. Sizes vary and most prices are affordable. Aboriginal art is also available.

One of Perth's best on-going, yet continually changing, exhibitions of beautiful paintings by W.A.'s established Artists

The wide range of paintings is housed in a charming rustic, French Provincial style building that is sunlit. It has a back terrace, and a side courtyard that abuts a cycle path to the Swan River; a two minute walk away. The larger, main gallery of the three within the building, has a roof window that lets in natural light which is a bonus for solo exhibitions sometimes held there. However the main purpose of the gallery is to have an on-going diverse exhibition of the 40 plus artists it represents. This means that visitors will always find the building overflowing with paintings to view or buy. Many by well established artists whose names you will know! No need to wait for a specially advertised exhibition. Maureen Sylvia, water-colourist and owner has created a friendly, peaceful atmosphere where visitors can enjoy a complementary tea or coffee as they relax and view this wide range of beautiful paintings that reflect the wonderfully, diverse art to be found in West Australia. It is also a great place to meet other people who love to paint or talk art.

Happenings
Monet Gallery of Fine Arts is open every Friday, Saturday and Sunday 12 to 6 pm and Thursdays 10 to 4 pm. More information is available on the web-site www.monetgallery.net.au or by phoning the gallery on 08 9277 3685. Workshops and solo exhibitions are sometimes held during the year, and on weekends in July in particular, you will find five of Monet's regular artists painting on site for visitors' enjoyment. Monet also features an artist in the studio from time to time throughout the year, and art-linked poetry readings in spring. There is always a warm welcome as Maureen believes art is for everyone. Have you discovered MONET GALLERY yet?
It may be winter here in WA but that doesn't mean you have to spend the next few months in...
Read More