Drawing Galleries Art Galleries & Museums in Subiaco
Discover what's going on in arts, events & culture
Discover what's going on in arts, events & culture.
Check out travel guides for regional WA
Check out travel guides for regional Western Australia.
Explore winery guides for Perth and regional WA
Check out winery guides for Perth and regional WA.
Galleries in Subiaco
categories=13141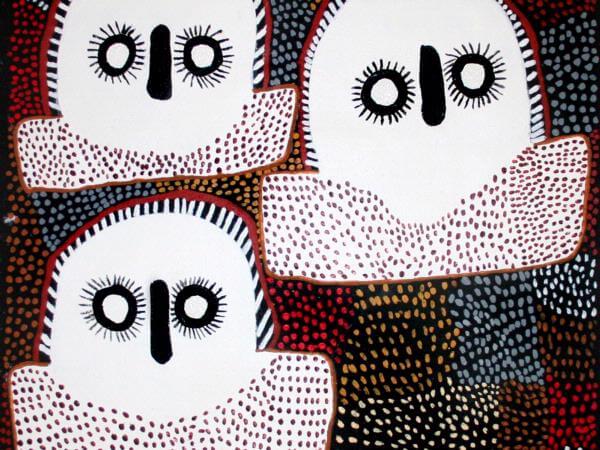 Mossenson Galleries is regarded as one of Australia's leading commercial galleries, exhibiting the finest art by both Indigenous and non-Indigenous Australian artists.
Galleries:Aboriginal,Drawing,Painting,Photography,Sculpture,Art Gallery
Open Days/times:Wednesday - Saturday 11am - 4pm (by appointment on other days)
Details
Open Days:Wednesday,Thursday,Friday,Saturday
Description
Founded as 'Indigenart' in 1993 in Perth by Dr Diane Mossenson and her husband Dan, it has since grown to include galleries in both Perth and Melbourne, exhibiting the finest art by both Indigenous and non-Indigenous Australian artists.
In establishing Indigenart, Diane Mossenson was motivated by the fact that there was no other gallery in Perth dedicated to high-quality Indigenous artworks. Mossenson took this pioneering outlook into the range and styles of artwork that she exhibited. Not content to follow the pack, she strove to exhibit challenging, innovative and exciting artists, rather than already established painters. Mossenson Galleries soon became defined as a trailblazing epicentre for the exciting emerging Indigenous art movement. Glancing over the past 18 years reveals a litany of first solo exhibitions from artists who have gone on to define the indigenous art movement.
With a keen eye for emerging talent, Mossenson has worked tirelessly to promote community art centres – from established centres like Papunya Tula Artists and Maningrida Arts and Culture – through to emerging centres like Minymaku (Tjala), Kalumburu, Iwantja, Waralungku and Milingimbi. It is as a mentor and advisor to artists that Diane Mossenson has found the greatest fulfilment. Mossenson has steered the careers of artists like Shane Pickett, Ngarra, Loongkoonan and Omborrin, in many cases, guiding them from the moment of their very first painting, through to the completion of their final works. She has facilitated projects for her artists, including major commissions, print projects and overseas exhibitions.
In 2006, Mossenson Galleries expanded its interests to include non-Indigenous artists, showing major exhibitions from artists including Col Jordan, Emanuel Raft, Graham Kuo and Peter Pinson. With a keen eye for serious artworks, Mossenson Galleries' stable of non-Indigenous artists reflects a continuing engagement with inspiring and important artwork.
Mossenson Galleries' innovation and trend-setting has been acknowledged by public institutions, including the National Gallery of Australia, the National Museum of Australia, the National Gallery of Victoria, the Art Gallery of South Australia, and the Art Gallery of Western Australia, which regularly source works from them.
Mossenson Galleries is an accredited tourist business and an officially approved provider to the Western Australian Government. Indigenart has been a finalist in the State Tourism Awards for five years, winning a certificate of merit in 2000. Indigenart is a member of the Australian Commercial Galleries Association, the Association of Western Australian Art Galleries and Tourism Council Western Australia. The galleries are committed to the highest standards of ethics, whilst presenting some of the finest contemporary art available in Australia. Each boasts an extensive stockroom, holding works from represented artists and communities, in all media.
Mossenson Galleries provides consultancy services for the selection and placement of works into collections, both private and corporate. Mossenson Galleries Subiaco also incorporates an in-house framing, restoration and conservation service.
It may be winter here in WA but that doesn't mean you have to spend the next few months in...
Read More