Pinot Gris Wine Variety Wineries in Southern Forests
Wineries in Southern Forest
categories=10068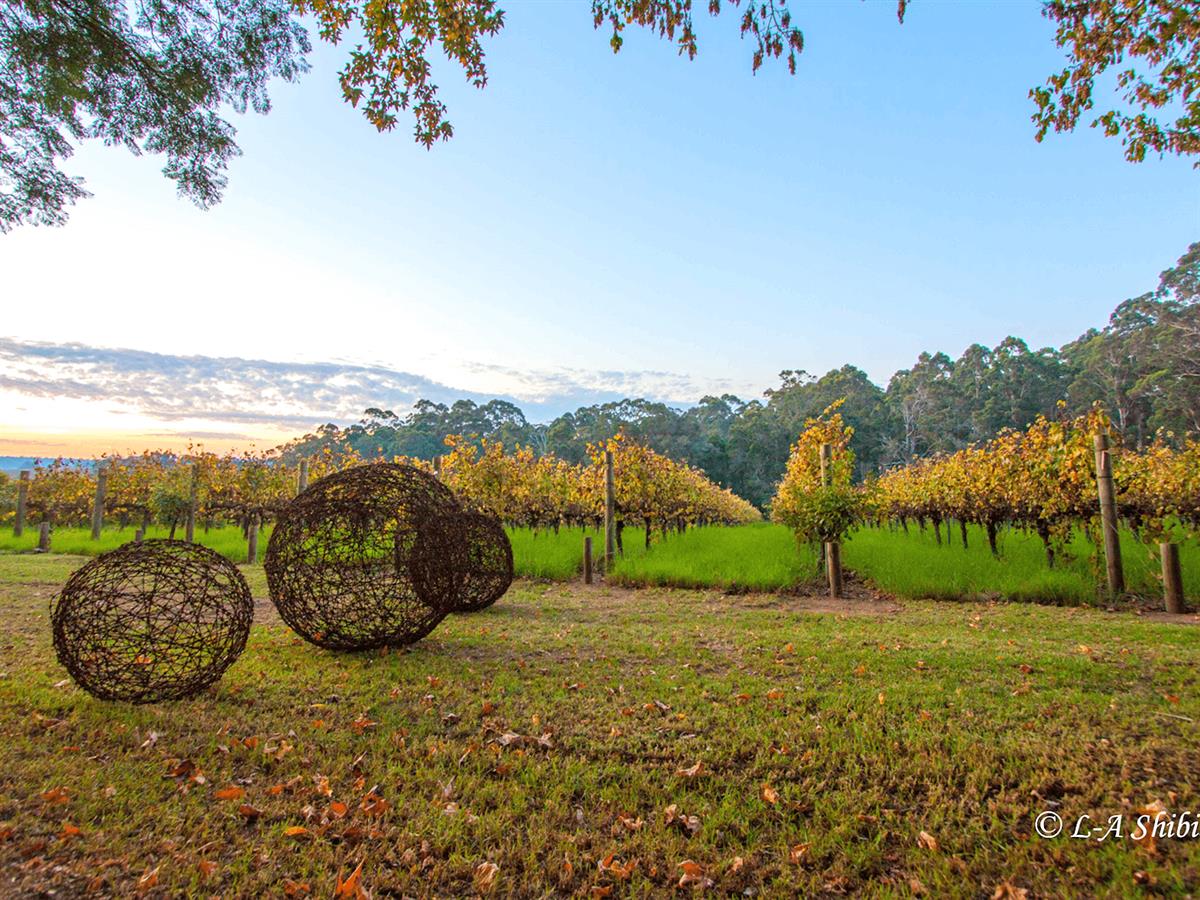 Synonymous with quality, Pemberley produces premium cool climate wines, wine grapes and gourmet food products, as well as hosting seasonal Art and Comedy Events in the Pemberley vineyard at Pemberton.
Open Days/times:By Appointment Only - Bookings Essential
Wine Variety:Chardonnay,Pinot Gris,Pinot Noir,Rosé,Sauvignon Blanc,Shiraz,Sparkling,Prosecco,Method Traditionale,Sauvignon Blanc Semillon,Prosecco Sparkling
Wine Region:Pemberton
Details
Brands:Pemberley
Cases Produced:4500 cases
Established:1995
Winemaker:Ross Pamment, Andrew Cherry, Colby Quirk, Michael Ng
Facilities:Cellar Door,Appointment Only
Size & Year:Boutique (1,000-4,999 cases),Established 1951 - 2000
Vineyards:74 ha
Description
Synonymous with quality, Pemberley of Pemberton produces a wide range of premium cool climate grapes, wines and gourmet food products. Over the years we have had the privilege of being awarded a multitude of awards for our quality wines. We're currently working on growing larger audience in order to showcase what we have to offer.
The property was first farmed by the Radomiljac family in the 1970s, and later established as a vineyard in 1995 by Monica and David Radomiljac who, along with the next generation, have worked consistently to refine this farming enterprise to ensure they offer the best produce possible.
Pemberley has a diverse portfolio; hazelnut and oak plantings inoculated with black truffle, seasonal plantings of potatoes, freshwater marron, Angus cows, and yearly litters of Labrador Retrievers puppies.
Pemberley vineyard now includes 74 hectares of vines and we produce Pinot Noir, Chardonnay, Prosecco, Sauvignon Blanc, Semillon, Merlot and Pinot Gris.
The wines, particularly Lustre - methode tradionelle sparkling, have received great success and many accolades. The Lustre was awarded Best Sparkling Wine at the Wine Show of Western Australia in both 2018 and 2019
Tours include a 'tour and tasting' experience and can be arranged by booking in advance for groups of 4 – 12 people.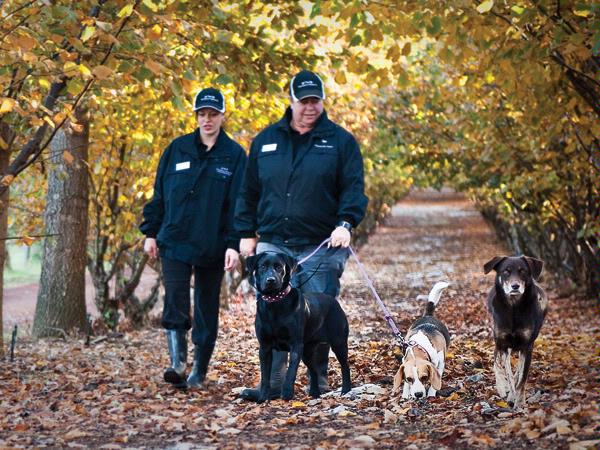 Enjoy award-winning wines and food infused with the distinct and unique flavour of truffles, plus experience one of the world's only guided 'truffle hunt tours'.
Wine Variety:Sparkling,Fortified,Cabernet Franc,Cabernet Sauvignon,Chardonnay,Merlot,Pinot Gris,Pinot Noir,Sauvignon Blanc,Semillon,Shiraz
Open Days/times:Cellar door: 10am to 4pm, daily. Restaurant: 11am to 3pm, daily
Wine Region:Southern Forests
Details
Brands:Truffle Hill Wines
Cases Produced:4000 cases
Established:1997
Vineyards:9 hectares
Winemaker:Ben Haines and Mark Aitken
Lunch Open:Sunday,Monday,Tuesday,Wednesday,Thursday,Friday,Saturday
Facilities:Cellar Door,Restaurant,Functions
Size & Year:Boutique (1,000-4,999 cases),Established 1951 - 2000
Description
The Truffle & Wine Co. has grown from humble beginnings in 1997 to become Australia's most significant truffle grower, contributing around 60% of the nation's annual production, which is mostly exported.
It's easy to feel like you're in the heart of France when entering this truffle farm and vineyard. Vines, orchards and misty valleys provide a beautiful setting in which to enjoy award-winning wines at the Cellar Door, along with food infused with the distinct and unique flavour of truffles in the Restaurant.
The wine range comprises mostly dry table wines that are elegant in style. There's a sparkling Shiraz and Shiraz Liqueur too. All wines can be tasted at the Cellar Door which is open 10am – 4pm daily.
The Food
The Truffle Restaurant serves lunch daily, showcasing a menu of rustic, local fare to showcase the truffles and award-winning wines in the most spectacular manner. Bookings are recommended.
Unique Highlights
The Truffière is the largest cultivator of the gourmet French black truffle in the southern hemisphere and the Wine & Truffle Co is one of the few Truffières in the world where you can participate in the excitement of a guided 'truffle hunt'. Experience the excitement of a guided 'truffle hunt tour' and search for the elusive 'Black Diamond". Tours operate during truffle season from June to August.
With Summer in full swing, there's nothing better than a cold beer to stifle the heat! Here's Scoops guide to...
Read More