(All) Margaret River Wineries in Redgate
Wineries in Redgate
region=redgate&type=wineries&features=10454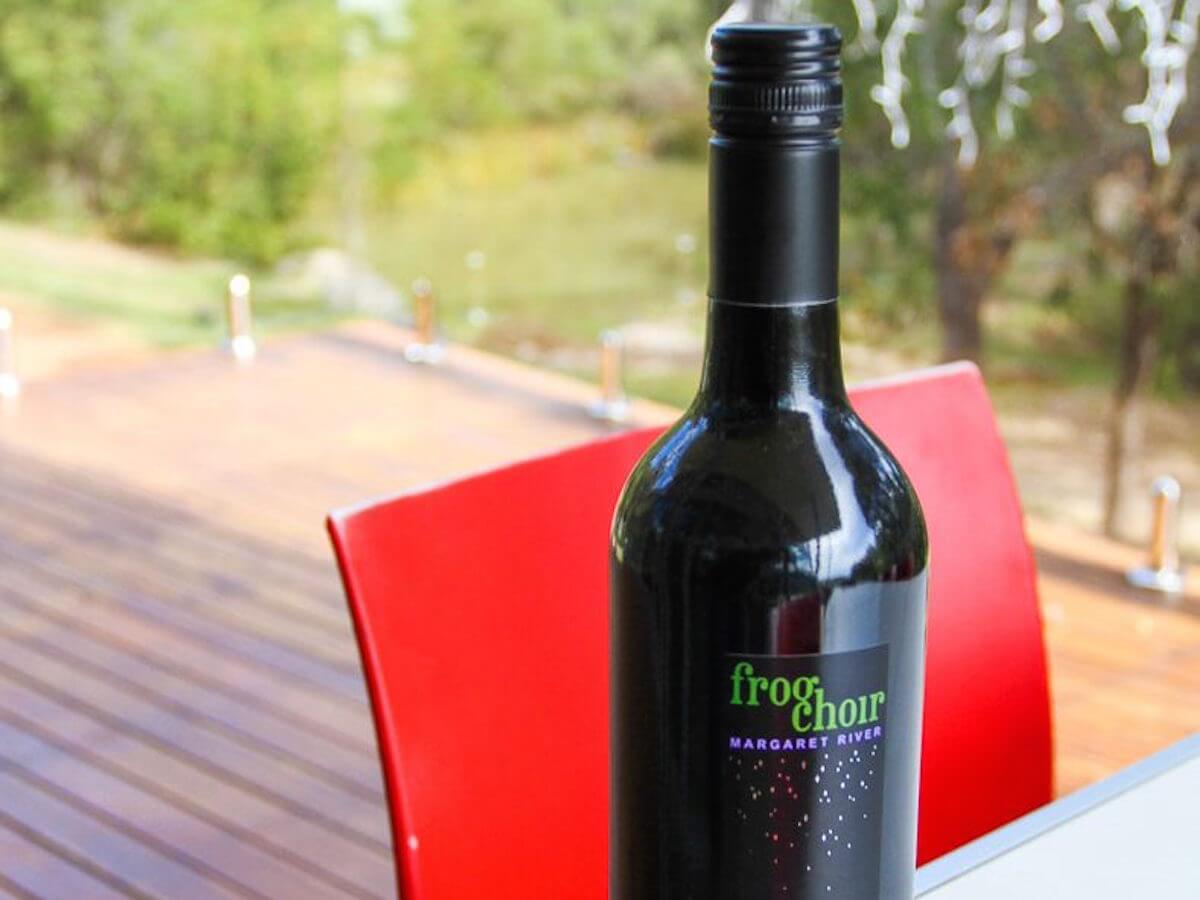 Located in the heart of Wallcliffe, Margaret River's tiniest vineyard specialises in hand-crafting the classic Australian Cabernet Shiraz blend in an award-winning local style.
Open Days/times:No Cellar Door
Wine Region:Margaret River
Wine Variety:Cabernet Shiraz,Shiraz Cabernet
Details
Brands:Frog Choir
Cases Produced:250 cases
Established:1997
Vineyards:1.2 hectares
Winemaker:Bruce Dukes
Facilities:No Cellar Door
Size & Year:Micro (1-999 cases),Established 1951 - 2000
Margaret River:Wallcliffe
Description
Frog Choir makes a tiny 250 cases of wine each year from one of the region's micro-vineyards. The estate takes its name from the diverse populations of frogs that reside among the small spring-fed dams on its impeccable property, ideally located nearby icon producers Leeuwin Estate, Voyager Estate and Xanadu.
The Wines
The quaint vineyard specialises in growing Cabernet Sauvignon and Shiraz, and its range is centred around the classic Australian blend of the two. The wines are completely handmade, from pruning to hand-harvests and hand-plunged open ferments. The flavoursome wines demonstrate a balance between the primary fruit flavours and textures from the vineyard, alongside the estate's quality winemaking.
The first two vintages received a total of eight medals and the awards have continued since.
Wine Tasting
No cellar door.
Unique Highlights
Stay at this centrally located, tranquil vineyard's onsite accommodation. Frog Choir offers a modern, architecturally designed holiday house that sleeps up to 12 guests. With all the modern amenities and close proximity to Margaret River town, the beach and a host of icon estates, it makes for a memorable holiday experience.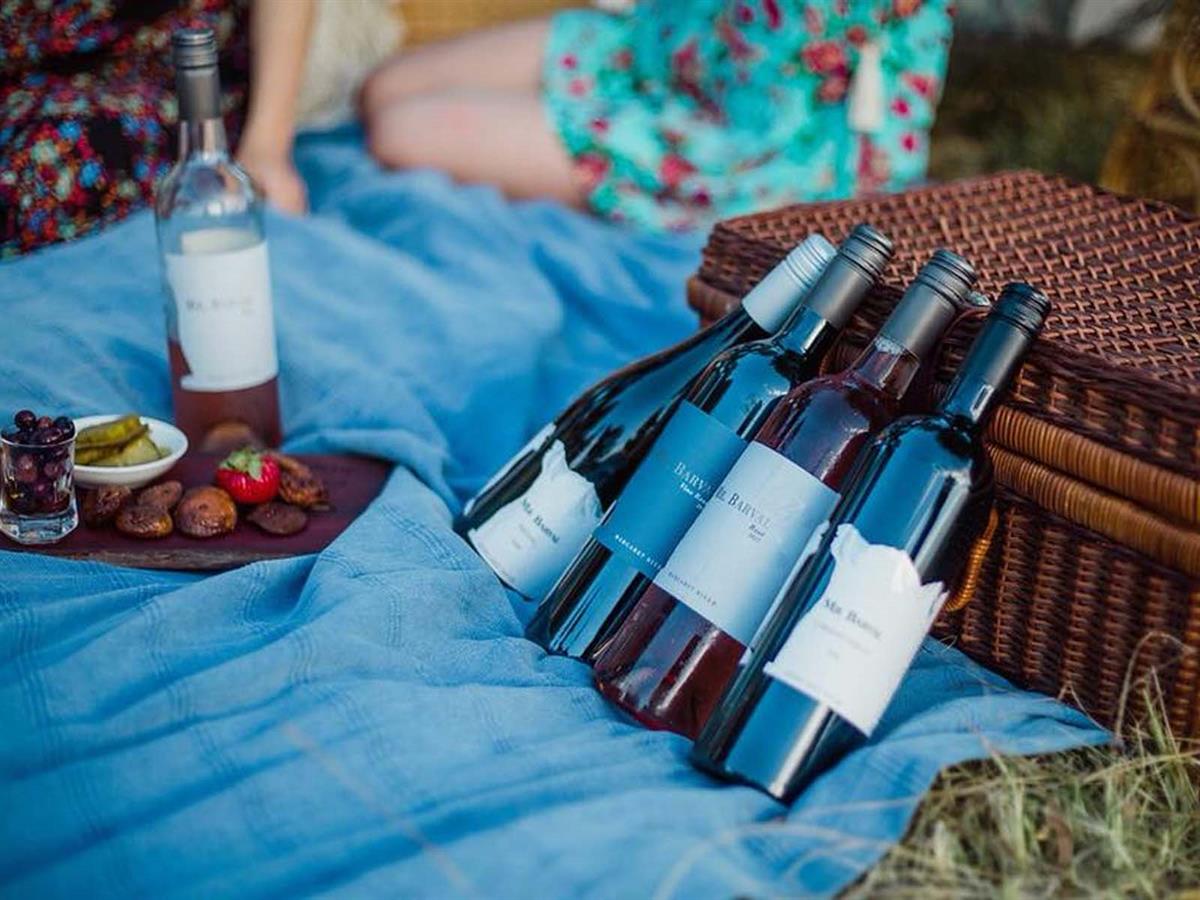 The centuries-old winemaking techniques of the Barolo region are given a new life at this 5 Star Halliday-rated winery operated by acclaimed Italian-Australian winemaker Robert Gheradi.
Open Days/times:By appointment
Wine Region:Margaret River
Wine Variety:Cabernet Merlot,Chardonnay,Rosé,Nebbiolo
Details
Brands:Mr Barval Fine
Cases Produced:900
Established:2015
Vineyards:N/A
Wheelchair Access:Yes
Winemaker:Robert Gherardi
Facilities:Appointment Only,Wheelchair Access,Picnic Facilities
Margaret River:Wallcliffe
Size & Year:Micro (1-999 cases),Established 2011 - 2019
Description
Owner and winemaker Robert Gheradi was born with wine in his blood, spending his Summers growing up picking grapes in the Swan Valley and Margaret River with his extended Italian family to make into wine at his Nonna's house. Whilst completing his degree in viticulture and winemaking, Robert worked for the esteemed Moss Wood winery, and later at Cullen Wines before spending time with leading Barolo producers before returning to Margaret River to establish Mr Barval (combining Margaret River, Barolo and Valtellina) in 2015.
The centuries-old winemaking traditions of Barolo influenced the ancient winemaking techniques utilised within Mr Barval's production. The wines are fermented with only natural yeasts and basket-pressed grapes to provide the most sensitive juice extraction to make handcrafted wines of balance, elegance and purity. The fruit comes from ultra-high quality grapes throughout Margaret River.
The Wines
The Mr Barval range includes Chardonnay, Rose and Cabernet Merlot. There's also an early harvest style Nebbiolo called 'Nebbia' and Rhone-inspired white, 'Mistral' made from Viognier and Marsanne. Wines can be purchased online or at various stockists throughout WA.
Halliday Rating
4/5 Stars
Enjoy homely tastings, panoramic surrounds and possibly the region's only fortified Shiraz at the multi-award-winning pioneer winery and cellar door giving a whole new meaning to the name 'Redgate'.
Wine Region:Margaret River
Wine Variety:Dessert,Cabernet Sauvignon,Sauvignon Blanc,Sauvignon Blanc Semillon,Semillon,Shiraz,Chardonnay,Rosé,Sparkling,Cabernet Franc
Open Days/times:Cellar door: Mon to Sun 10am to 4:30pm
Details
Facilities:Cellar Door,Picnic Facilities,Kids Play Area,Dogs Welcome
Cellar Door Open:Monday,Tuesday,Wednesday,Thursday,Friday,Saturday,Sunday
Margaret River:Wallcliffe
Cases Produced:6000 cases
Vineyards:18 ha
Size & Year:Small (5,000-49,999 cases),Established 1951 - 2000
Brands:RedGate
Description
The story behind the name of this Margaret River pioneer dates back 100 years. It's alleged that prior to the vines, the site was a dairy farm, whose 'prominent red gate' was known locally as the place to buy (illegal) home-distilled spirits. Incidentally, the property is nearby to Redgate Beach, so founder Bill Ullinger thought the name to be fitting on all fronts!
The vineyard was established in 1977, with 20 acres of vines planted. Over time, the family owned estate has grown into a 55 acre vineyard, operating its own winery, cellar door and maintaining an enviable reputation for its boutique, premium wines.
The Wines
Since the early vintages of the 1980s, Redgate's handcrafted wines have received countless awards. In addition to its regional Cabernet Sauvignon and Chardonnays, Redgate makes Rose, Sparkling and a series of three luscious dessert wines, including a rare fortified Shiraz named in honour of founder, Bill.
Wine Tasting
Wines can be tasted at the homestead-like cellar door is open daily from 10am to 4.30pm. It's a family-friendly place, perfect to bring a picnic and enjoy the panoramic surroundings.
Halliday Rating
5 Black Stars