Yallingup Margaret River Wineries in Quindalup
Wineries in Quindalup
region=quindalup&type=wineries&categories=71408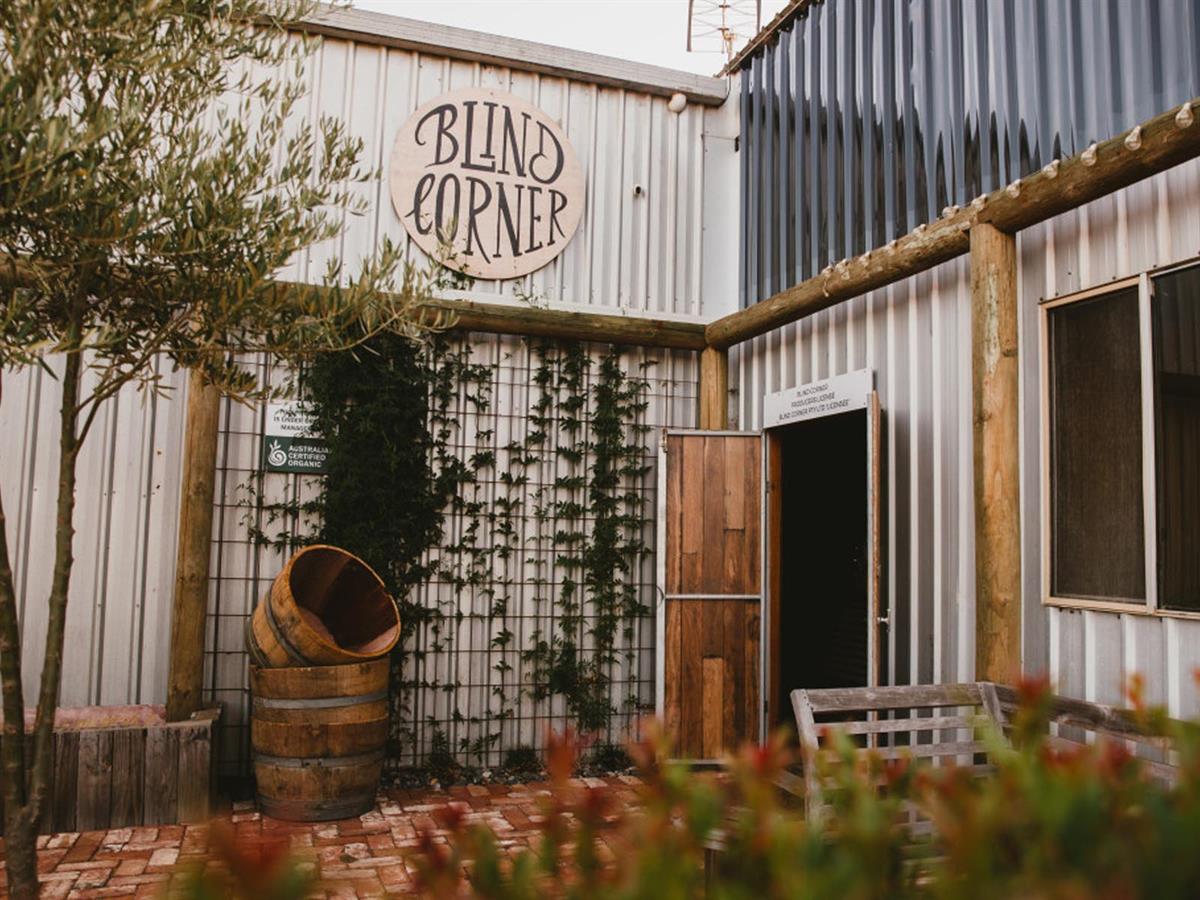 Discover traditional Margaret River varieties made with experimental winemaking that breaks away from the norm at this certified biodynamic and organic family-owned estate.
Open Days/times:10am to 4pm, Thursday to Saturday
Wine Region:Margaret River
Wine Variety:Cabernet Sauvignon,Chardonnay,Chenin Blanc,Pinot Gris,Rosé,Sauvignon Blanc,Semillon,Semillon Sauvignon Blanc,Shiraz
Details
Brands:Blind Corner
Established:2005
Winemaker:Ben
Facilities:Cellar Door,Organic (Certified)
Size & Year:Established 2001 - 2010
Cellar Door Open:Thursday,Friday,Saturday
Margaret River:Yallingup
Description
In 2005 Naomi and Ben purchased their vineyard in Wilyabrup, Margaret River. They sold grapes to other winemakers whilst completing the organic certification process for their vineyard. At the same time, the pair enjoyed an epic three-year trip of wine tasting and surfing in Europe to discover the spectrum of old-world techniques through which wine can be made without additives.
Naomi and Ben returned to their vineyard in 2009 and Blind Corner began. The winery now owns two Margaret River vineyards, a winemaking facility and a bottling line, all of which are certified organic and biodynamic by Australian Certified Organic.

The Wines
Fusing old world techniques and new world knowledge, Blind Corner create wines using only natural yeasts and minimal additives. The label is known for its endless experimentation with creative winemaking, for instance air-drying, skins ferments and carbonic maceration. This is done under their constant questioning of, 'what would happen if we do this?' Much of the range features Margaret River varieties made in highly original ways, like an early harvest Shiraz, air-dried Cabernet Sauvignon and a full-skins fermented Semillon Sauvignon Blanc blend.
Wine Tasting
Taste the wines at Blind Corner's new cellar door, open Tuesday to Saturday, 10am to 4pm. Contact the winery for details.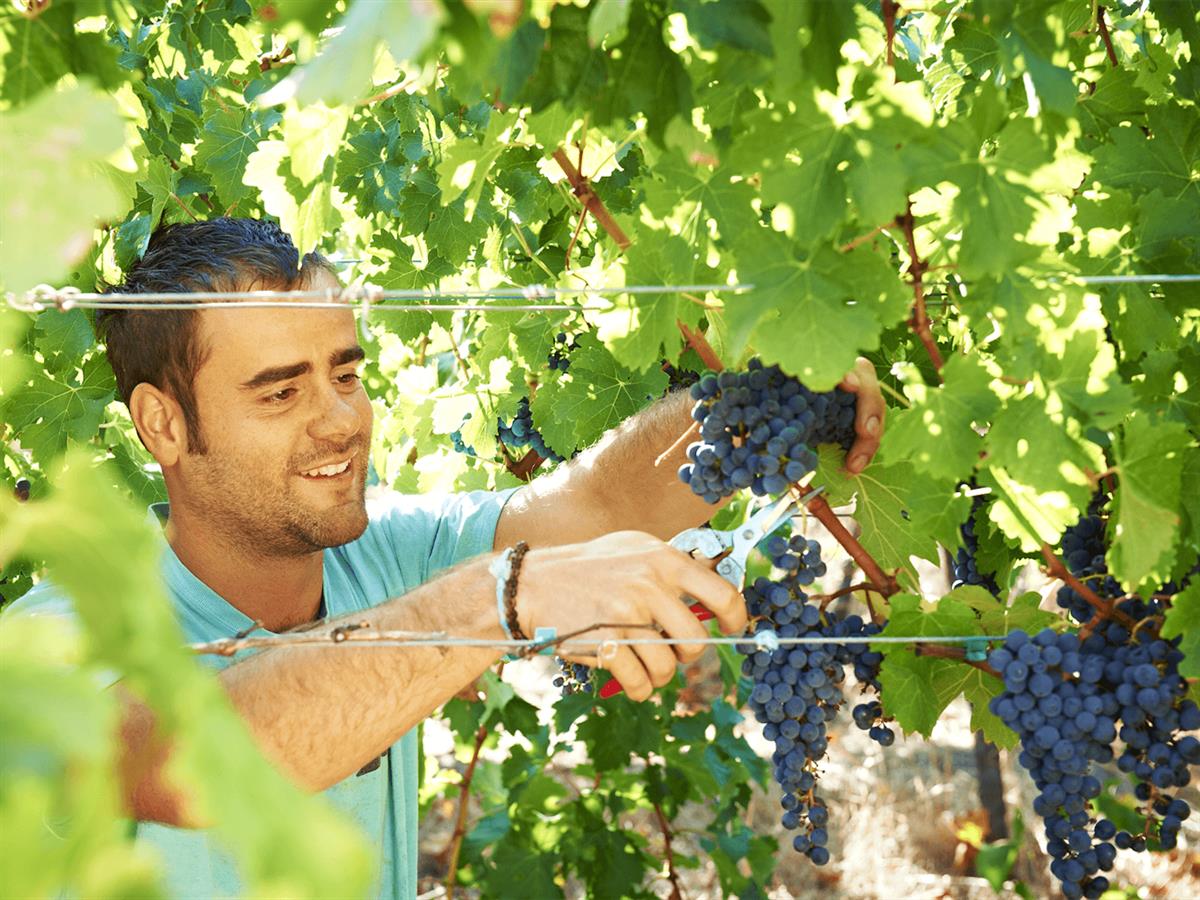 Established in 1978, Happs is a Margaret River wine pioneer, offering the region's largest selection of wines in complex of mud-brick buildings including a working pottery in a garden setting.
Wine Variety:Gamay,Moscato,Nebbiolo,Fortified,Syrah,Tempranillo,Tinta Cao,Touriga,Viognier,Cabernet Sauvignon,Cabernet Merlot,Chardonnay,Muscat,Pinot Noir,Botrytis Semillon,Cabernet,Cabernet Franc,Chenin Blanc,Graciano,Malbec,Marsanne,Merlot,Method Traditionale,Petit Verdot,Sangiovese,Sauvignon Blanc,Rosé,Dessert,Sauvignon Blanc Semillon,Grenache,Sparkling Rose,Sparkling,Semillon,Shiraz,Verdelho
Wine Region:Margaret River
Open Days/times:10am - 5pm Everyday
Details
Size & Year:Established 1951 - 2000,Small (5,000-49,999 cases)
Cases Produced:14000
Facilities:Dogs Welcome,Kids Play Area,Gallery,Picnic Facilities,Cellar Door
Vineyards:35.2 hectares
Cellar Door Open:Holidays,Monday,Tuesday,Wednesday,Thursday,Friday,Saturday,Sunday
Margaret River:Yallingup
Description
Happs has welcomed visitors to their rustic cellar door for over 35 years. There is a wine for every palate including those allergic to preservatives. Many visitors review us on Trip Advisor. The 4.5 star rating puts the winery in the top 10% globally.
The Wines
The wines are produced entirely in house from estate-grown fruit from the Quindalup and the larger Karridale vineyard known as Three Hills. The Three Hills property is associated with later ripening, fuller flavour, elegance and finesse. The wine range includes sweet, dry, preservative free, fortified, and sparkling wines.
Wine Tasting
The rustic cellar door was built in the 1970s and is constructed of handmade mud-bricks. Look closely to see builders' finger marks on the walls, capturing, "the essence of old school Margaret River". It's warm and inviting. Cellar door staff offer a friendly, educated approach to explain the extensive portfolio of wines.
Culinary Experiences
Take a basket and select from a range of gourmet cheese, meats, pickled vegetables and preserves from more than 15 local producers, pair with some Happs Wine and indulge! Picnic on the lawn, at the outside tables, or inside if it's a rainy day.
The Commonage Pottery
Happs Pottery began in Vasse in the early 1970s. The current workshop and gallery was built in 1978. See artists at work in the act of creation. A wide range of handicrafts and jewellery from local artisans is available.
Family Owned & Operated Since 1978
Back in the 1970s local high school teachers Erl and Ros Happ, responded to the notion that world class wines could be produced locally. In the words of the Frank Sinatra song 'I did it my way'.
Halliday Rating
5 Red Stars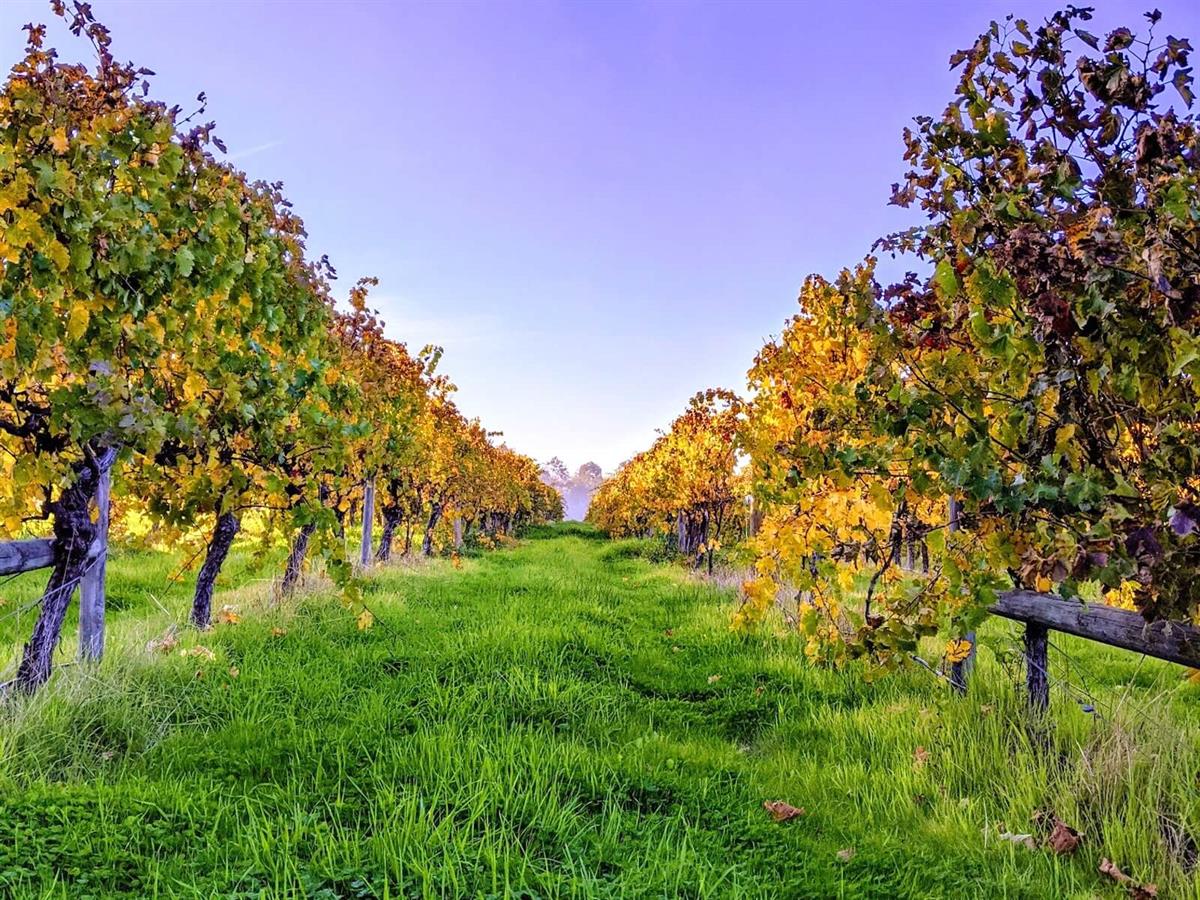 Indulge in this boutique winemaker's multi award-winning Cabernet Sauvignon which reflects Margaret River's exceptional regional characteristics.
Wine Region:Margaret River
Wine Variety:Cabernet Sauvignon
Details
Brands:Vintners Ridge
Cases Produced:250 cases
Size & Year:Micro (1-999 cases),Established 2001 - 2010
Margaret River:Yallingup
Established:2001
Vineyards:2.1 hectares
Winemaker:Simon Ding
Description
Owners Maree and Robin Adair purchased this Cabernet Sauvignon vineyard in 2006 with an aim to create great quality Cabernet and showcase the exceptional winemaking the Margaret River wine region has to offer.
Vintners Ridge Estate bottle only 250 cases of Cabernet Sauvignon each year and has received such accolades as Gold at the Sydney International Wine Show and 90 points from James Halliday in 2018, who "highly recommends" the estate's 2015 release. Their yet to be released 2018 Cabernet Sauvignon has recently been awarded a Silver Medal at the Winewise Small Vigneron Awards of 2020.