Things To Do in Purnululu
Discover what's going on in arts, events & culture
Discover what's going on in arts, events & culture.
Check out travel guides for regional WA
Check out travel guides for regional Western Australia.
Explore winery guides for Perth and regional WA
Check out winery guides for Perth and regional WA.
Attractions in Purnululu
scroll=y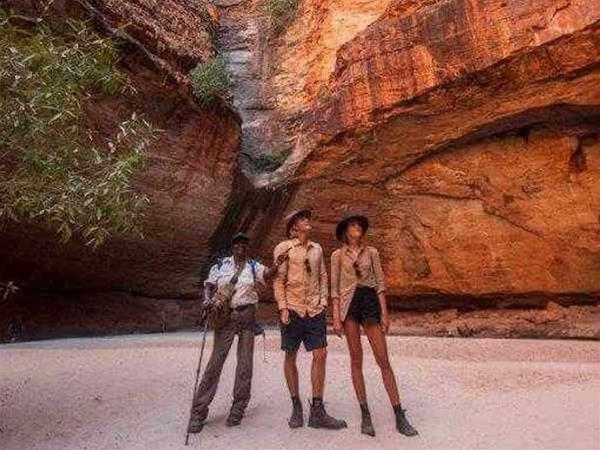 Kingfisher Tours Trek Bungles Tours are a fantastic day of walking with Aboriginal Gija guides!
Type:Tours,Attractions,Sites & Trails
Activity:Bush Walking,Four Wheel Driving,Helicopter Flights
Suited For:Families,Adults (18+)
Course Duration:5 months
Details
Open Days:Wednesday,Thursday,Friday,Saturday,Sunday,Monday,Tuesday
Description
Learn about bush tucker and bush medicine this is an unique experience, walking in the World Heritage listed Purnululu National Park, with our Gija Guides.
The day is unhurried and you are with the local people who welcome you to country with a water ceremony and spend time explaining the importance of the country and generously share some of the stories. One day is the southern gorges Cathedral Gorge where our head guide will sing the songs of old as she walks you in with her clapping sticks to let the ancestors know you are coming, we also take you to the look out and on a Beehive bush tucker walk, you can stay for sunset drinks up on one of the massifs if you would like to end the day with us. Then the next day we travel to the northern end into Echidna Gorge at midday and lie down on the rocks as the sun shoots golden light throughout the gorge, then do the mini palms walk, there is no rush in this ancient landscape, this is where you walk softly and listen and absord the incredible surroundings.
After over a week of social distancing, we're sure you're over it by now. You've probably already caught up on...
Read More