Cabernet Wine Variety Wineries in Porongurup
Discover what's going on in arts, events & culture
Discover what's going on in arts, events & culture.
Check out travel guides for regional WA
Check out travel guides for regional Western Australia.
Explore winery guides for Perth and regional WA
Check out winery guides for Perth and regional WA.
Wineries in Porongurup Region
categories=10036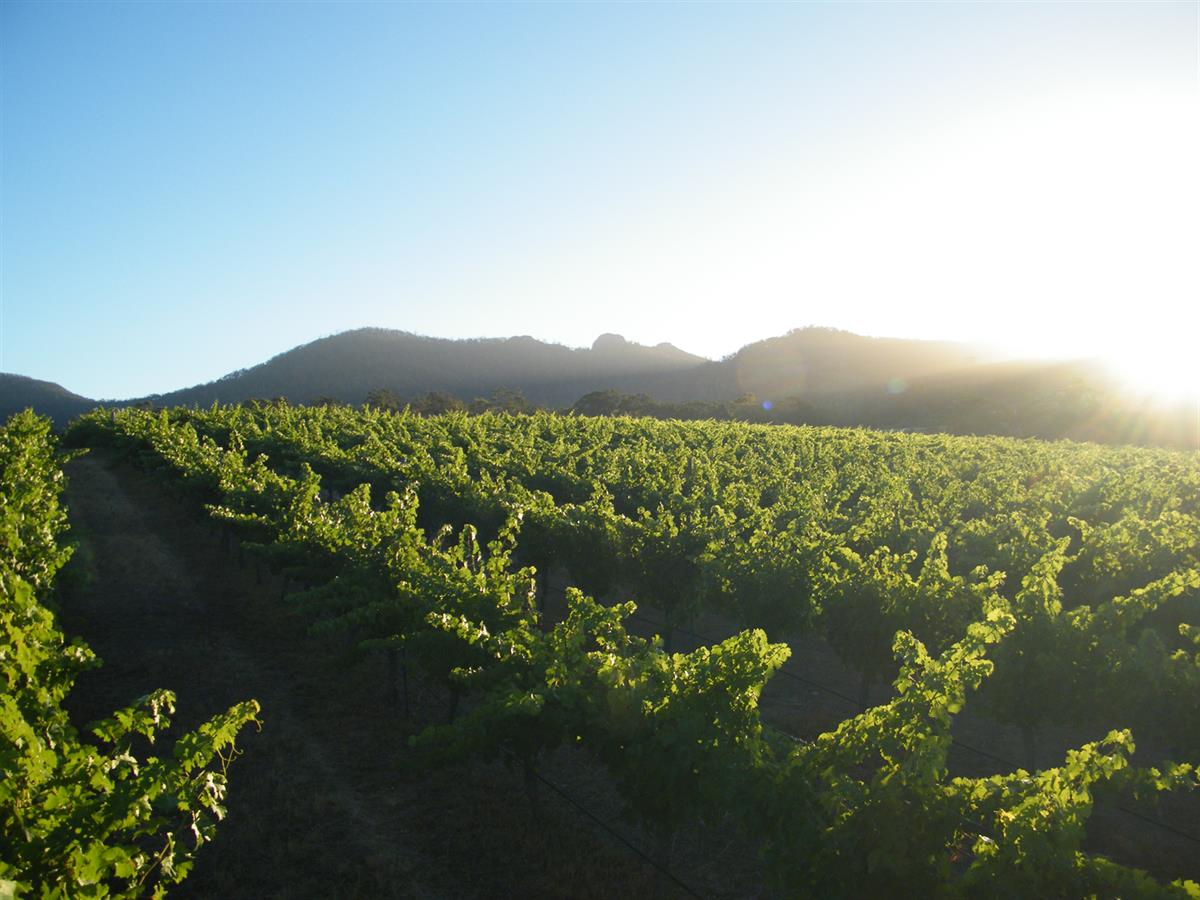 A breathtaking undulating vineyard set beside the ancient Porongurup Range known for its highly-awarded, pure, cool climate wines and picture-perfect views from its delightful cafe.
Open Days/times:Cellar door & Café: Wed to Mon 11am to 5pm
Wine Variety:Dessert,Cabernet,Rose,Chardonnay,Merlot,Riesling,Sauvignon Blanc,Shiraz,Sparkling,Cabernet Sauvignon
Wine Region:Great Southern
Details
Vineyards:5 hectares
Winemaker:Wignalls Wines (Michael Perkins
Size & Year:Boutique (1,000-4,999 cases),Established 1951 - 2000
Lunch Open:Wednesday,Thursday,Friday,Saturday,Sunday,Holidays
Great Southern:Porongurup
Facilities:Cellar Door,Light Food
Cellar Door Open:Monday,Wednesday,Thursday,Friday,Saturday,Sunday,Holidays
Established:1996
Cases Produced:2500 cases
Description
Ironwood Estate is nestled in the heart of the ancient Porongurup Range; an 1100-million year-old granite range that was once a forest island. Established in 1996 by Mary and Eugene Harma, 'Ironwood' earned its name thanks to the ironstone outcrops on the hills, and the stands of Jarrah and Redgum. Planted in unique mineral-rich soils, the estate's cool-climate elevation and local terroir yields intense, varietal fruit flavours in wines with known for their distinctive clean palate. Ironwood Estate is dedicated to consistent quality, from the hand selection of their grapes through the vinification, maturation and bottling of their fine wines.
The Wines
The wine range is focused toward the varieties best suited to the Porongurup area, specifically dry Riesling, Chardonnay, Sauvignon Blanc, Shiraz and Cabernet blends. Wines can be tasted and purchased at the estate's cellar door, open Wednesday to Monday 11am - 5pm.
The Food
Bailey, the friendly labradoodle, welcomes visitors at Ironwood's cosy cafe which boasts stunning views of the Porongurup and vineyard lake and serves light meals, cakes and coffees. Open Wednesday to Monday 11am - 5pm.
Halliday Rating
4.5 Stars
Discover the wines of charismatic duo, Shelley and Barry Coad, who grow distinct Great Southern styles (that sell out quickly) from their high altitude vineyard by the Porongurup Range.
Wine Region:Great Southern
Wine Variety:Fortified,Cabernet Sauvignon,Muscat,Riesling,Shiraz,Sauvignon Blanc Semillon,Sparkling,Cabernet
Open Days/times:Appointment only
Details
Facilities:Cellar Door,Appointment Only
Size & Year:Boutique (1,000-4,999 cases),Established 1951 - 2000
Great Southern:Porongurup
Cases Produced:2000 cases
Vineyards:9 hectares
Description
Jingalla Wines is situated on the northern slopes of the Porongurup Range with a 450 metre elevation, 50km north of Albany. Established by Geoff and Nita Clarke in 1979, 'Jingalla' is an Aboriginal term meaning moon or crescent shape, which describes the shape of the property, below the granite domes of the Porongurup National Park. Now owned and operated by Barry and Shelley Coad, the vineyard enjoys deep granitic loam soils, a high average rainfall and a refreshing, green climate, ensuring a consistent high quality of fruits and wines.
The Wines
Enjoy the distinctive varietal and regional characteristics of Jingalla's Cabernet Sauvignon, Shiraz, Riesling, Sauvignon Blanc Semillon, Tawny Port and Muscat.
Cellar Door
The cellar door is open by appointment only. When new vintages are released at the start of each year, walk-in visitors are welcomed. Contact Jinjalla Wines for details.
You've cleaned out your wardrobe numerous times, read that leaning tower of books on your bedside table and gotten through...
Read More