Art Gallery Galleries Art Galleries & Museums in Pilbara Coast
Discover what's going on in arts, events & culture
Discover what's going on in arts, events & culture.
Check out travel guides for regional WA
Check out travel guides for regional Western Australia.
Explore winery guides for Perth and regional WA
Check out winery guides for Perth and regional WA.
Galleries in Pilbara Coast
categories=80714
The Old Goods Shed Museum also houses Onslow Visitor Centre and it's worth spending some time here to see its collection of old machinery, rolling stock and memorabilia.
Open Days/times:Monday to Sunday 9.00am - 2.00pm. The centre is open from April (Easter time) to 31 October.
Galleries:Painting,Photography,Art Gallery
Museums:Local History
Details
Open Days:Monday,Tuesday,Wednesday,Thursday,Friday,Saturday,Sunday
Description
The first building in the old Onslow townsite was a goods shed, warehouse and store. In 1904, this building burnt down and a replacement structure was built and connected to the sea jetty by tramway. The new shed included a Bond Store, and a lookout tower was added in 1910. In 1925 the building was dismantled and transported by camel train to the new townsite.
When reconstructed at Beadon Point the Goods Shed was extended, with a further extension in 1953, and refurbished after cyclone damage in the 1960s. Today, the goods loading platform houses a display of railway rolling stock including the 1928 petrol locomotive, which was part of the Onslow tramway system. More rolling stock is located in the railyard alongside the Goods Shed and inside you will find fascinating displays on Onslow's early years and important events in the town such as the many cyclones that have hit this stretch of coast, and the bomb that fell on Onslow during WWII.

In 2007 The Town of Port Hedland signed an agreement with FORM, to manage the operations of the Courthouse Gallery.
Open Days/times:Monday - Friday 9am - 4.30pm, Saturday 9am - 3pm
Galleries:Aboriginal,Art Gallery,Painting,Photography
Details
Open Days:Monday,Tuesday,Wednesday,Thursday,Friday,Saturday
SCOOP ADMIN ONLY:FORM
Description
At FORM, we believe that the application of creativity to our everyday lives, be it our natural environment or built environment, our cities, our towns, our very way of life, has the power to transform and generate the vibrancy that we as human beings create and are undeniably attracted to.
We are in Port Hedland in partnership with BHP Billiton Iron Ore to contribute to the sustainable development of Port Hedland.
The Courthouse Gallery provides a comprehensive exhibition and public program which is designed to offer value across the community.
For further information on FORM and our many exciting programs and initiatives, please contact us on (08) 9226 2799 or [email protected], or visit www.form.net.au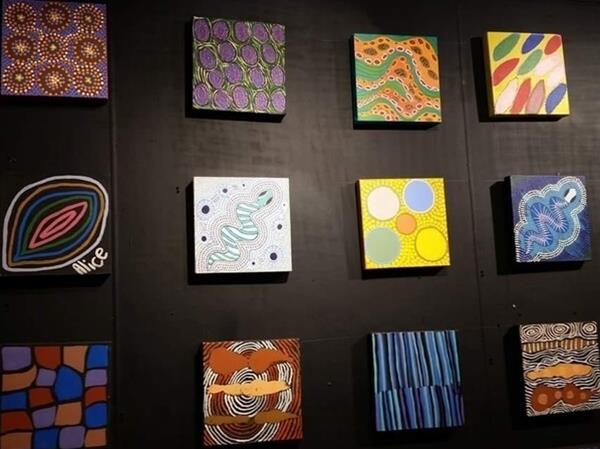 The West Pilbara's preeminent indigenous art centre featuring contemporary Australian Aboriginal art.
Open Days/times:9am - 1pm or by appointment
Galleries:Aboriginal,Art Gallery
Details
Open Days:Monday,Tuesday,Wednesday,Thursday,Friday
Description
Located in Western Australia's remote northwest 1500 kilometres north of Perth, Roebourne Art Group represents Ngarluma, Yindjibarndi, Guruma, Banjyima, Marthuthunira and Torres Strait Islander artists.
RAG is an Aboriginal community controlled and governed representative body and resource centre for artists throughout the region.
Hours are sometimes subject to change. Please call ahead to make sure that the gallery is open.
It may be winter here in WA but that doesn't mean you have to spend the next few months in...
Read More