Business Development Alliance Hosted By Business Events in Perth Inner City
Discover what's going on in arts, events & culture
Discover what's going on in arts, events & culture.
Check out travel guides for regional WA
Check out travel guides for regional Western Australia.
Explore winery guides for Perth and regional WA
Check out winery guides for Perth and regional WA.
Business Events in Perth Metro
categories=134563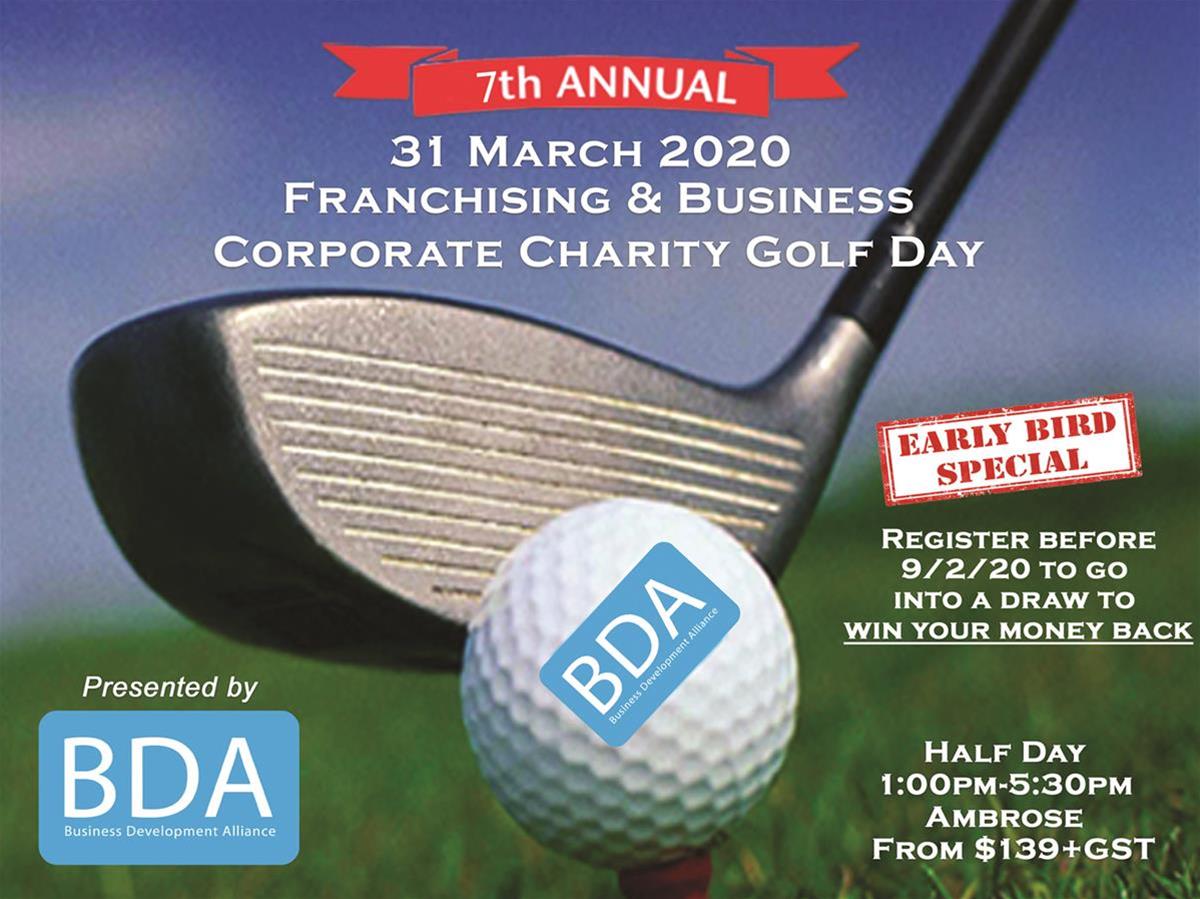 Come get sporty and spend the day meaningfully by raising funds to a local charity! Our Corporate Charity Golf Day is perfect for you whether you know how to play golf or not.
Time(s):1:00pm to 5:30pm
Venue:Maylands Peninsula Golf Course Swan Bank Road, Maylands, WA 6051
Details
Type:Networking,Lunches
Industry:Legal,Finance,Leadership,Real Estate
Hosted By:Business News,Business Development Alliance
Description
Our Charity Golf Day aims to gather Franchisees, Franchisors, Head / Support Office Staff, Employees, Business Owners, Professional Services, Suppliers, their friends and anyone looking to have a fun day out and raise funds for a local charity! It doesn't matter whether or not you play golf well.
BDA have been holding corporate charity golf events since 2010 and have attracted hundreds of people and raised thousands of dollars for charity. BDA's golf events are not only entertaining but also philanthropic with the primary focus each year is to benefit our charity of choice. All auction proceeds, raffle monies, donations prior and on the day provides support to a local charity.
Cost: From $139 + GST per person (half-day registration available 4:00pm-5:30pm)
Register before 9 February 2020 to go into a lucky draw to win your money back!
More and more local breweries are offering home delivery to support themselves after their prime form of income was slashed...
Read More