Other White Wine Variety Wineries in Perth Hills
Wineries in Perth Hills Region
region=perth-hills-region&type=wineries&categories=169685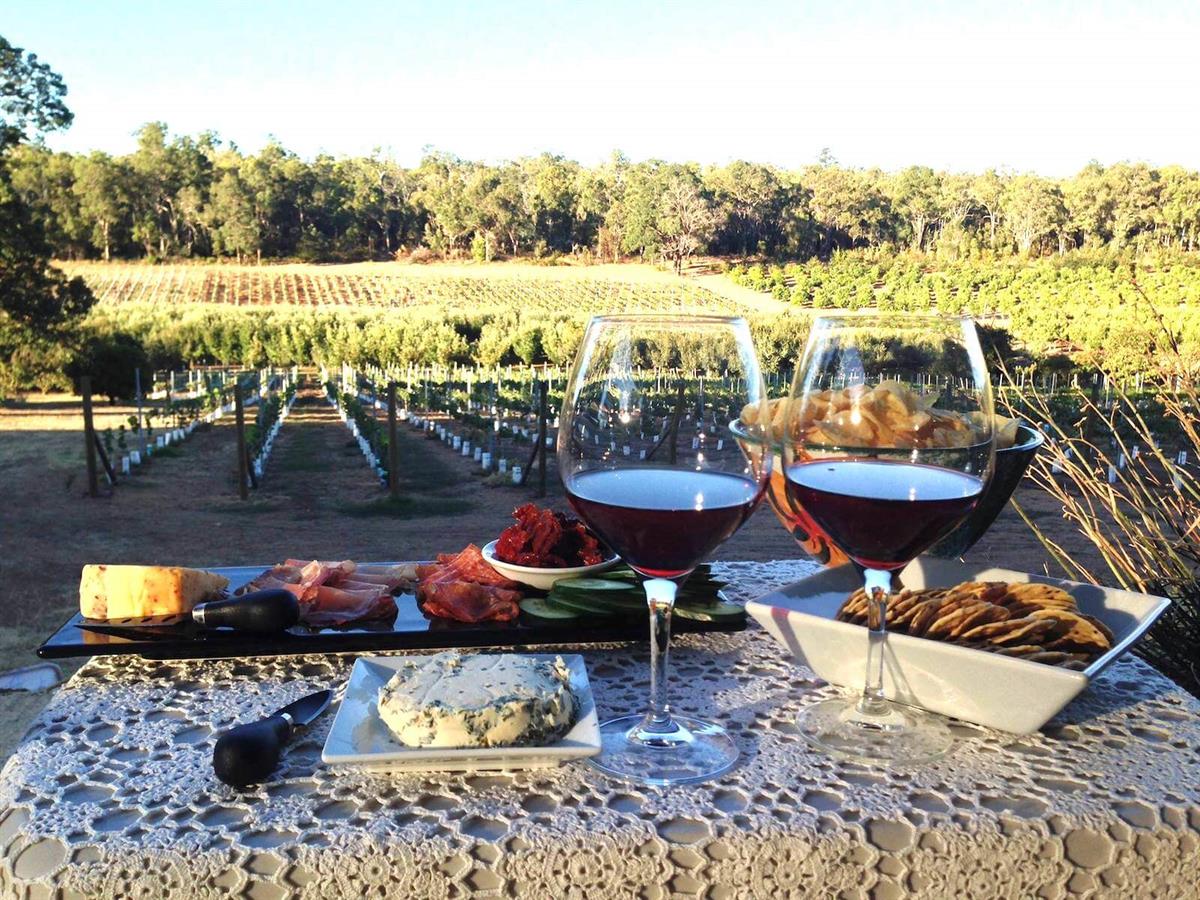 Meaning 'the farm' in Italian, indulge in a wine flight of distinct Italian wines and antipasto or join Nonna's Family lunch at this lovely estate 30 minutes from Perth, where everyone is la famiglia!
Wine Variety:Other White,Barbera,Sangiovese,Vermentino,Nebbiolo
Wine Region:Perth Hills
Open Days/times:Thursday to Sunday 11:30am - 4pm
Details
Established:2012
Facilities:Cellar Door,Restaurant
Size & Year:Established 2011 - 2019
Cellar Door Open:Thursday,Friday,Saturday,Sunday
Lunch Open:Thursday,Friday,Saturday,Sunday
Perth Hills:Bickley Valley
Description
Originally an orchard for stone fruit, pears and apples, the La Fattoria vineyard was established in 2012 by the Radice family with the planting of 11 Italian varieties. By nature of their native climates, Italian varieties are well suited to Australia's warm and dry grape-growing conditions, like those of the Perth Hills.
The Wines
La Fattoria is home to one of WA's widest Italian wine ranges, with varieties including Barbera, Sparkling Vermentino, Fiano, Sangiovese, Vermentino, Biancone, Sparkling Brachetto, Nebbiolo, Sparkling Pignoletto, Primitivo and Sagrantino.
Cellar Door
In Italy, wine is typically served with food during family gatherings. With this philosophy in mind, the La Fattoria cellar door showcases its wines as wine flights, available with or without traditional antipasto, and always accompanied by a friendly chat with the winery's 'family'. 'Conversation with Italy' wine flights are $10 per person and include piccolo antipasto and tastings of five wines.
The Food
Enjoy lunch just like Nonna makes it at the estate's cosy trattoria, featuring a set menu of delectable Italian dishes designed to be shared among loved ones. The culinary experience includes a wine tasting and a rustic Italian menu created from locally-sourced, seasonal produce. Alternatively, select a range of antipasto items with La Fattoria's 'pick your own platter' or homemade coffee and cake. Open Thursday to Sunday 11:30am to 4pm.
Unique Highlights
Experience grape-picking during the vineyard's harvest to gain an enjoyable insight into the estate's winemaking process. Join the 'La Famiglia' club online to gain access to these exclusive events.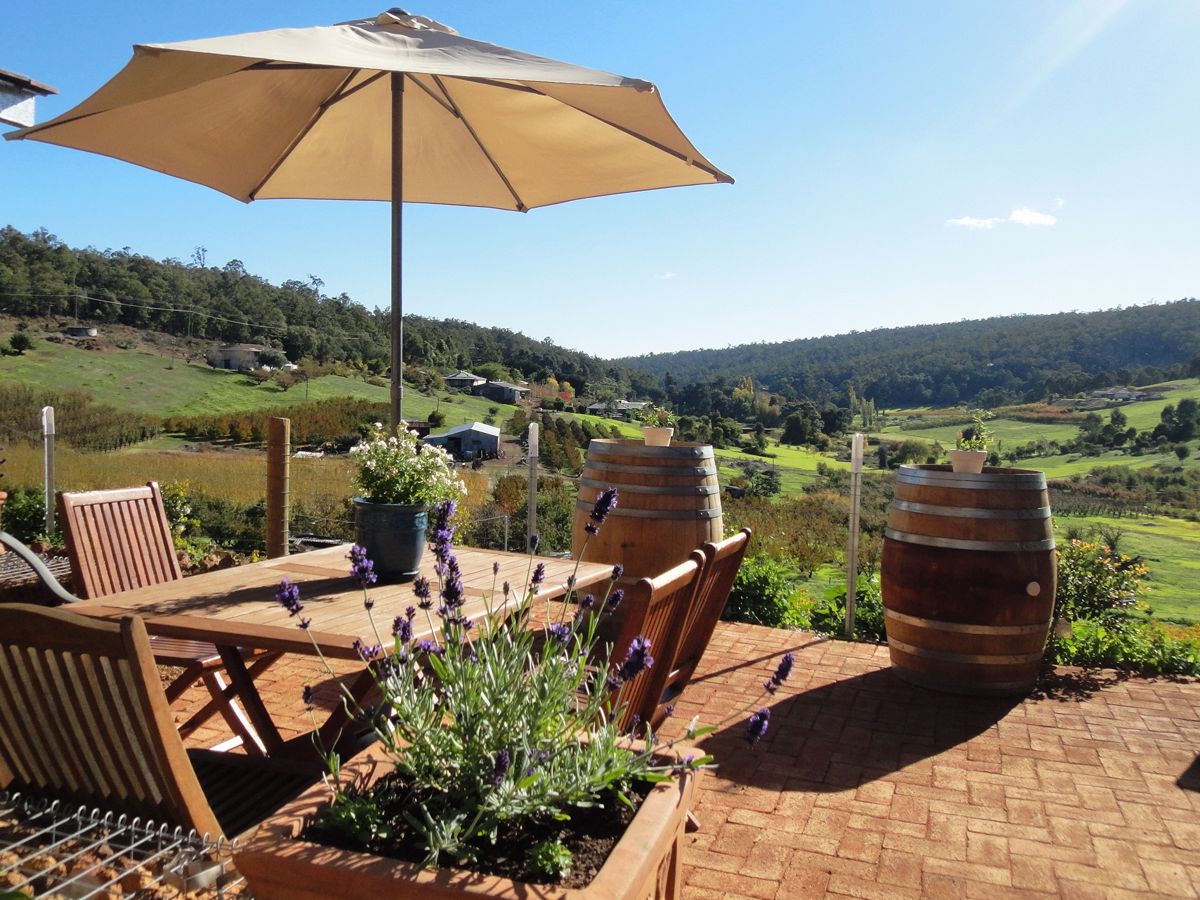 Take in sweeping views of the Bickley Valley's stunning vineyards at this boutique vineyard cafe, making a focused range of wines to enjoy with its popular Tapas-style lunch menu.
Open Days/times:11:30 am to 4pm Sat & Sun, & most Public Holidays from 12pm-4pm
Wine Region:Perth Hills
Wine Variety:Sparkling,Rosé,Shiraz,Pinot Noir,Durif,Other White
Details
Brands:Plume
Facilities:Cellar Door,Restaurant
Lunch Open:Saturday,Sunday
Perth Hills:Bickley Valley
Cases Produced:300 cases
Established:2015
Winemaker:Josh Davenport and Matt Bowness
Size & Year:Micro (1-999 cases),Established 2011 - 2019
Types & Styles:Alternative wine styles,Family Run,Traditional Method,Estate Grown,Hand Picked,Single Vineyard
Cellar Door Open:Saturday,Sunday,Friday
Description
Plume Estate is nestled on the side of a hill on Glen Isla Road, and boasts stunning views of the wine region. It is run by husband and wife Jim and Audrey Volmer. The Wines The wine range includes a Vintage Sparkling, a Spanish Verdejo white wine, Rose, Pinot Noir, Shiraz-Viognier, Durif and Fortified Shiraz. Cellar Door The cellar door is open from 11:30am-4pm on Saturdays and Sundays and offers tastings of all the wines. The Food The cosy restaurant features modern, artful Tapas-style dishes, with spectacular views across the Valley making it an ideal setting for a picturesque lunch. Open from 11:30am-4pm on Saturday and Sunday. Bookings recommended.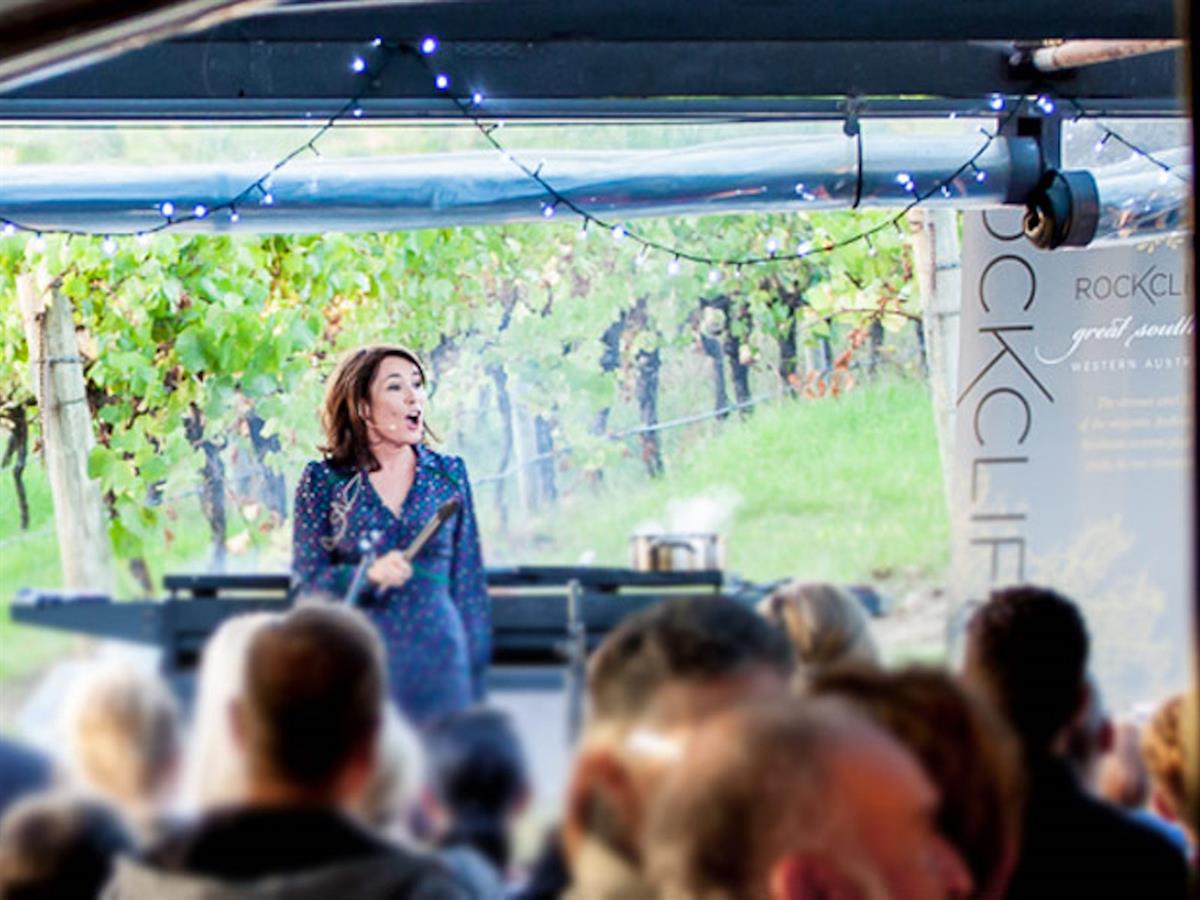 Rocksgate Winery specialising in exquisite red wines in Bedford!
Open Days/times:Opens 12pm Sundays
Wine Region:Perth Hills
Wine Variety:Cabernet Sauvignon,Shiraz,Rosé,Other White
Details
Brands:Cabernet Sauvignon, Verdehlo, Shiraz & Rose Wines
Facilities:Cellar Door,Light Food
Cellar Door Open:Sunday
Perth Hills:Heart of the Hills
Description
Rocksgate Winery is a unique boutique winery located in the Bedfordale hills in the City of Armadale and is part of The Perth Hills Wine Region. Here the grapes have cool, wet winters while at the same time receive maximum sunlight each day ensuring the production of good quality red wine.
We've been blessed with some balmy summer evenings over the last few weeks, which means it's the perfect time to...
Read More