Vermentino Wine Variety Wineries in Perth Hills
Wineries in Perth Hills Region
region=perth-hills-region&type=wineries&categories=16687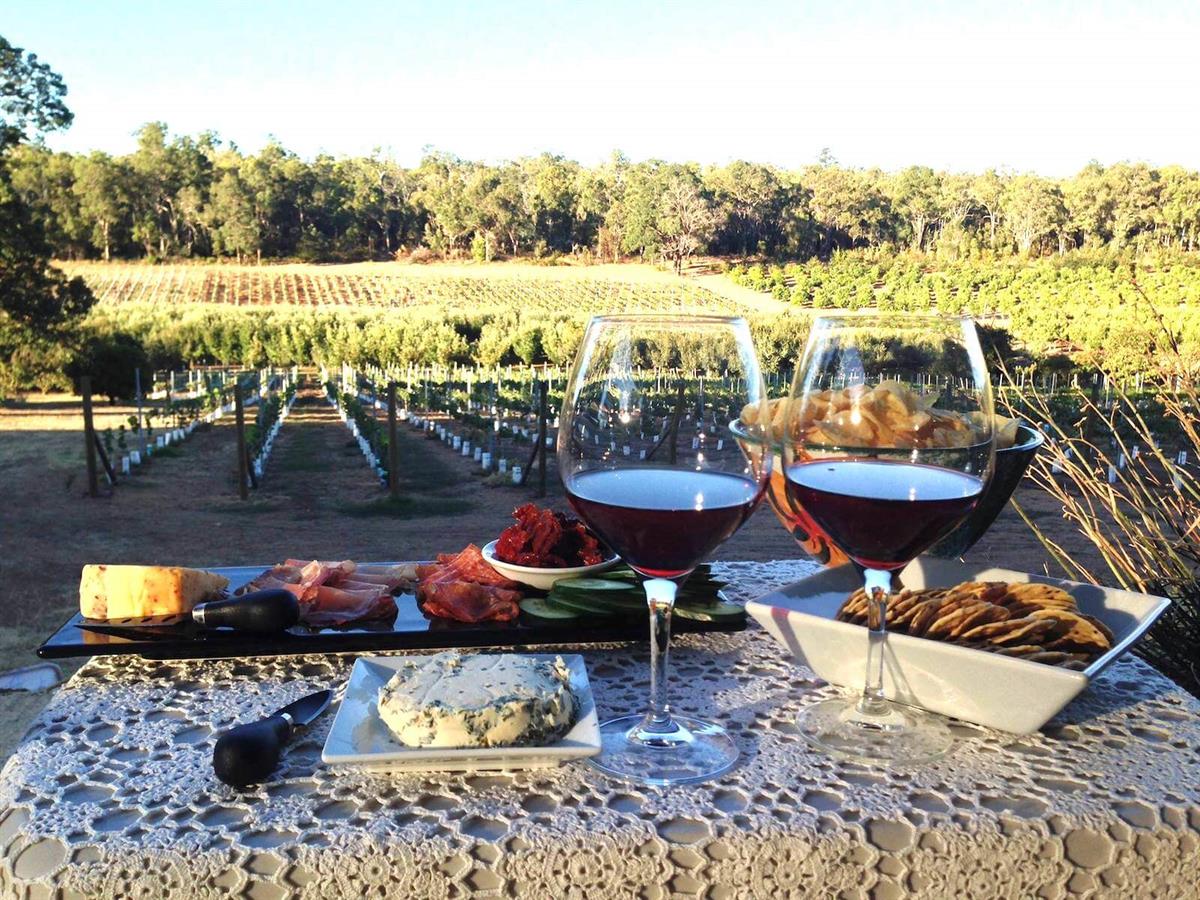 Meaning 'the farm' in Italian, indulge in a wine flight of distinct Italian wines and antipasto or join Nonna's Family lunch at this lovely estate 30 minutes from Perth, where everyone is la famiglia!
Open Days/times:Thursday to Sunday 11:30am - 4pm
Wine Variety:Other White,Barbera,Sangiovese,Vermentino,Nebbiolo
Wine Region:Perth Hills
Details
Established:2012
Facilities:Cellar Door,Restaurant
Lunch Open:Saturday,Sunday,Thursday,Friday
Perth Hills:Bickley Valley
Cellar Door Open:Thursday,Friday,Saturday,Sunday
Size & Year:Established 2011 - 2019
Description
Originally an orchard for stone fruit, pears and apples, the La Fattoria vineyard was established in 2012 by the Radice family with the planting of 11 Italian varieties. By nature of their native climates, Italian varieties are well suited to Australia's warm and dry grape-growing conditions, like those of the Perth Hills.
The Wines
La Fattoria is home to one of WA's widest Italian wine ranges, with varieties including Barbera, Sparkling Vermentino, Fiano, Sangiovese, Vermentino, Biancone, Sparkling Brachetto, Nebbiolo, Sparkling Pignoletto, Primitivo and Sagrantino.
Cellar Door
In Italy, wine is typically served with food during family gatherings. With this philosophy in mind, the La Fattoria cellar door showcases its wines as wine flights, available with or without traditional antipasto, and always accompanied by a friendly chat with the winery's 'family'. 'Conversation with Italy' wine flights are $10 per person and include piccolo antipasto and tastings of five wines.
The Food
Enjoy lunch just like Nonna makes it at the estate's cosy trattoria, featuring a set menu of delectable Italian dishes designed to be shared among loved ones. The culinary experience includes a wine tasting and a rustic Italian menu created from locally-sourced, seasonal produce. Alternatively, select a range of antipasto items with La Fattoria's 'pick your own platter' or homemade coffee and cake. Open Thursday to Sunday 11:30am to 4pm.
Unique Highlights
Experience grape-picking during the vineyard's harvest to gain an enjoyable insight into the estate's winemaking process. Join the 'La Famiglia' club online to gain access to these exclusive events.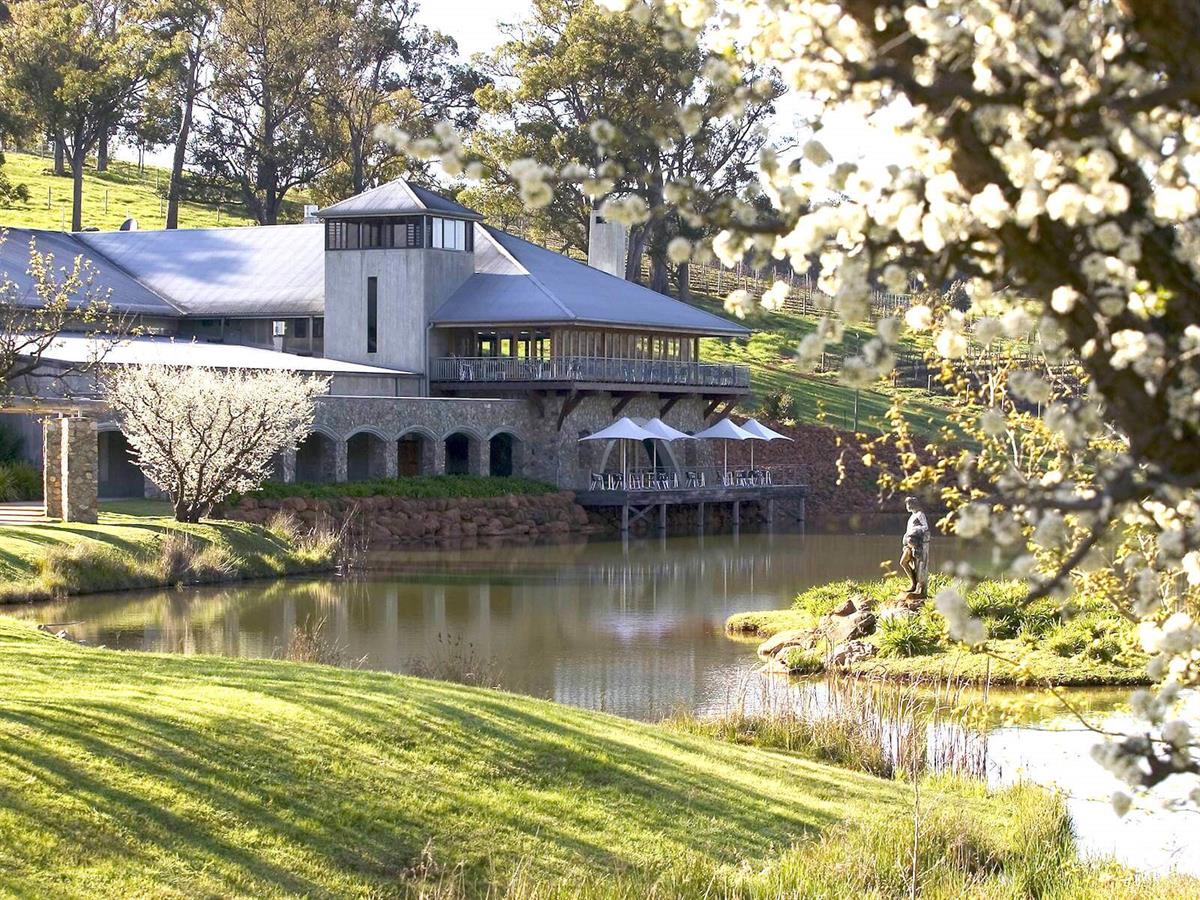 Just 50 minutes from Perth, this picture-perfect estate is one of WA's most awarded destinations, known especially for its Gourmet Traveller Top 100 restaurant that grows most of its produce onsite.
Wine Variety:Sauvignon Blanc,Semillon Sauvignon Blanc,Shiraz,Viognier,Chardonnay,Pinot Noir,Tempranillo,Vermentino,Sparkling,Cabernet
Wine Region:Perth Hills
Details
Cellar Door Open:Monday,Thursday,Friday,Saturday,Sunday,Holidays
Perth Hills:Serpentine Valley
Facilities:Cellar Door,Restaurant,Light Food,Picnic Facilities
Lunch Open:Monday,Thursday,Friday,Saturday,Sunday,Holidays
Vineyards:7.8 hectares
Size & Year:Established 1951 - 2000
Cases Produced:15,000 cases
Description
Millbrook Winery is situated in the picturesque wine region of the Perth Hills, a 50 minute drive south-east of Perth. It is located on a historic property called the Chestnut Farm that was established in the 19th century as an orchard and planted with grapevines in 1865 to provide fruit to the local timber-millers in Jarrahdale.
Owners Peter and Lee Fogarty set their sights on winemaking, planting vines in 1996 and in 2001 a stunning winery, including a tasting room and restaurant was completed.
The Wines
The attraction to the Perth Hills was the uncanny similarities to the Northern Rhône region. Shiraz and Viognier were chosen as the two flagship varieties and have become recognised as excellent examples of both styles. The fruit grown on the Estate is high quality with low yields a core objective and a small batch winemaking approach is followed.
Millbrook, together with the iconic Lake's Folly vineyard in the Hunter Valley, Evans and Tate in Margaret River, Deep Woods Estate in Margaret River and Smithbrook Wines in Pemberton, forms part of the Fogarty Wine Group.
Wine Tasting
The cellar door is in a striking stone chateau-like property with spectacular views and an open fireplace for winter. It is open Thursday to Monday 10am to 5pm offering tastings until 4:45pm and a light menu until 4:30pm. Group tastings can be arranged in advance.
The Food
The Millbrook restaurant is rated one of the top restaurants in WA by the West Australian Good Food Guide (2018) and is a Gourmet Traveller Top 100 Australian Restaurant (2018). Head Chef, Guy Jeffreys is known for his dedicated 'garden to plate' philosophy. When he's not in the kitchen, he is in the Millbrook Estate garden, selecting fruit, vegetables and herbs from the more than 100 varieties he grows there. Throughout 2017, Millbrook Restaurant didn't place a single order for vegetables! Open for lunch Thursday to Monday. Bookings are essential.
For something less formal, pre-book a picnic hamper, filled with an array seasonal snacks and treats to enjoy on the estate's stunning grounds.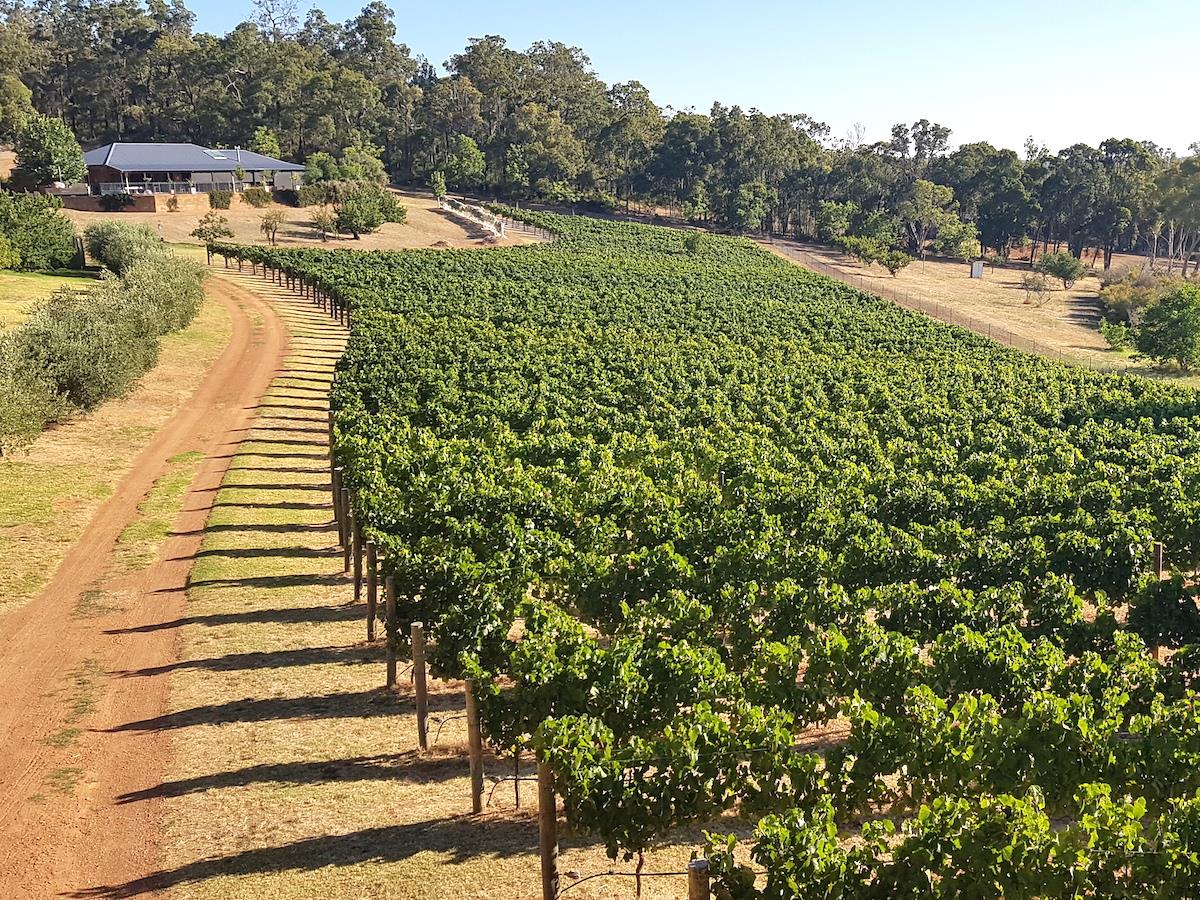 Tonon Vineyard & Winery is an independent, family owned and operated vineyard, winery and cellar door in the Bickley-Carmel Valley, only 30 minutes from the Perth CBD.
Open Days/times:Saturdays 10am – 4pm or by appointment
Wine Region:Perth Hills
Wine Variety:Cabernet Franc,Malbec,Sangiovese,Tempranillo,Vermentino,Cabernet Sauvignon,Chardonnay,Fiano,Prosecco
Details
Established:2012
Vineyards:Single vineyard (1 hectare)
Winemaker:Daniel Tonon BCom. GradDip (Oenology)
Size & Year:Established 2011 - 2019
Cellar Door Open:Saturday
Perth Hills:Bickley Valley
Facilities:Cellar Door
Description
Specialising in the production of boutique, award winning wines, handcrafted from estate grown alternative varieties. Notably, the vineyard features the first commercial plantings of Prosecco in the Perth Hills.
Join the winemaker, Daniel Tonon, for a unique wine tasting experience to sample his distinctive wines.
Trophy Winner for Best Sparkling Wine – 2019 Perth Hills Wine Show.