Established 2001 - 2010 Size & Year Wineries in Perth Hills
Discover what's going on in arts, events & culture
Discover what's going on in arts, events & culture.
Check out travel guides for regional WA
Check out travel guides for regional Western Australia.
Explore winery guides for Perth and regional WA
Check out winery guides for Perth and regional WA.
Wineries in Perth Hills Region
categories=125837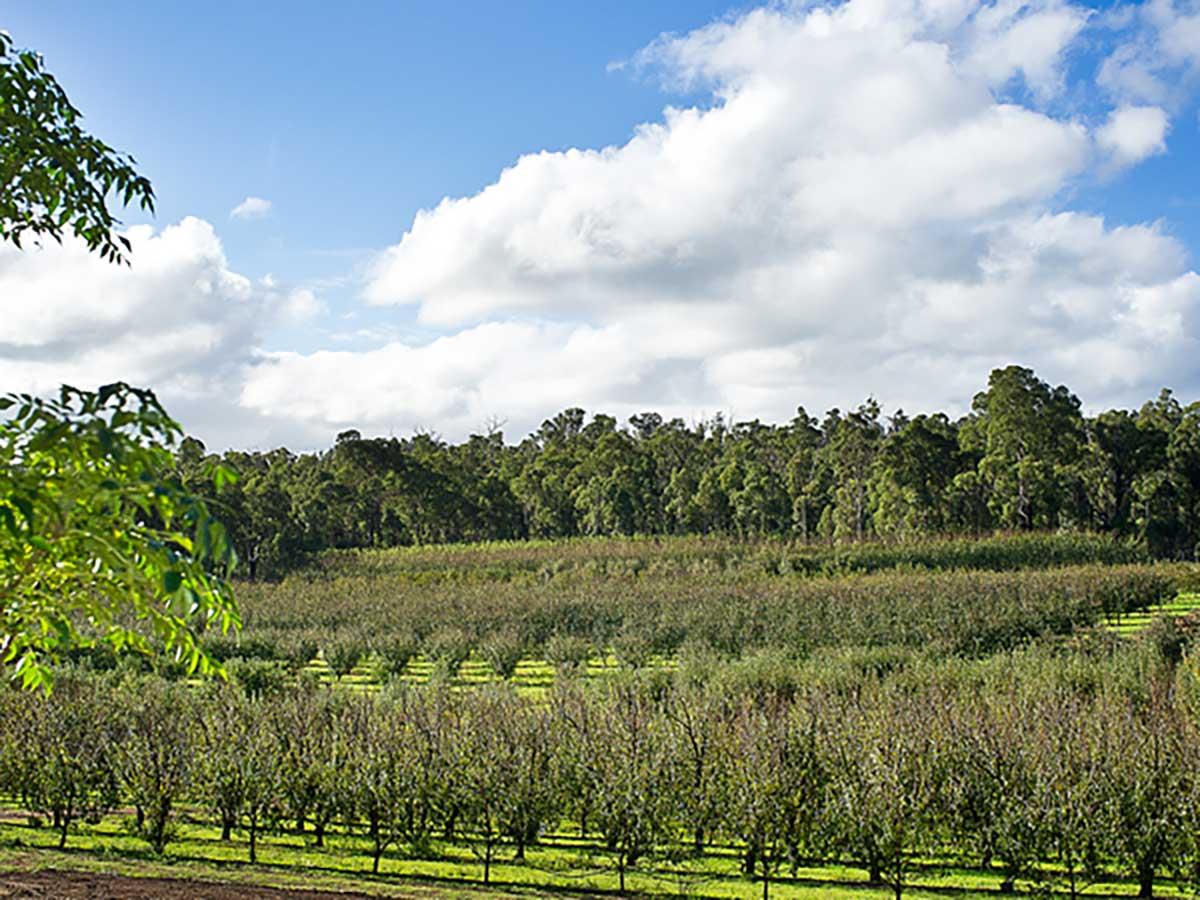 Italian for 'two jokers', stop by this quaint, owner-operated and off the beaten track winery for tasty seasonal platters and cakes plus a tipple of wine from its European inspired range.
Open Days/times:Sat & Sun 11am - 5pm
Wine Region:Perth Hills
Wine Variety:Fortified,Cabernet Sauvignon,Chardonnay,Shiraz,Shiraz Cabernet,Vermentino
Details
Cellar Door Open:Saturday,Sunday
Perth Hills:Heart of the Hills
Brands:Due Jolly Wines
Established:2006
Winemaker:Rob Puglisi
Size & Year:Established 2001 - 2010
Facilities:Cellar Door
Description
Strongly influenced by European winemaking practices, Due Jolly (Italian for 'two jokers') commenced in 2006 as a humble winery situated in buildings formerly used for fruit packing. The 'jokers' of the winery; Rob Puglisi, Andrew Cutten and Paul Henharen, believe in rustic (but proven) traditional methods to produce food-friendly wines for all to enjoy.
The Wines
The winery relies upon friendships with owners of small vineyards located throughout the South West, to select grape varieties that have been grown in the most ideal climates. Varieties include Vermentino, Chardonnay, Shiraz and Cabernet Sauvignon.
Cellar Door
Open on weekends, taste the range (often with the winemakers), or feast on seasonal charcuterie platters, cakes and more along with a glass of Due Jolly wine.
Enjoy Spanish and Portuguese style wines and gourmet cheese at this youthful family winery with serious agricultural pedigree at their modern cellar door in the Bickley Valley, 30 minutes from Perth.
Open Days/times:Fri to Sun 11am to 5pm
Wine Variety:Tempranillo,Verdelho,Shiraz,Sparkling,Fortified,Cabernet Sauvignon,Muscat,Petit Verdot,Merlot
Wine Region:Perth Hills
Details
Lunch Open:Holidays,Friday,Saturday,Sunday
Cellar Door Open:Saturday,Sunday,Holidays,Friday
Winemaker:Josh and Rachael Davenport, Josh Uren
Size & Year:Boutique (1,000-4,999 cases),Established 2001 - 2010
Perth Hills:Bickley Valley
Cases Produced:2000 cases
Established:2006
Facilities:Cellar Door
Description
Myattsfield owner Josh Davenport is a descendant of Joseph Myatt, who popularised and became Britain's leading producer of rhubarb in 1840. Josh converted his family farm to a vineyard in the late 1990s. After working at various wineries around the world, Josh returned home, met Rachel and together they built a winery at Myattsfield in 2006 and made their first wines in 2007. The Myattsfield Estate encompasses two vineyards and a 40 tonne winery in the picturesque Bickley and Carmel Valleys of the Perth Hills wine region.
The Wines
Drawing on similarities in climate between the Bickley Valley and inland areas of Spain and Portugal, Myattsfield varieties include Verdelho, Mourvedre, Touriga, Brown Muscat and Durif (of which Myattsfield has notably planted the first variety in WA), alongside more traditional Shiraz, Cabernet Sauvignon, Merlot and Petit Verdot varieties.
Cellar Door
Myattsfield's classic corrugated iron cellar door surrounded with gum trees is open Friday to Sunday all year to taste a variety of wines often served by the vineyard's winemakers. Wine can also be purchased by the glass with a selection of gourmet cheeses to enjoy on the shaded verandah.
Halliday Rating
4.5 Stars
We are seriously in need of a little comedic relief right now - and we know we're not the only...
Read More