Sauvignon Blanc Wine Variety Wineries in Perth Hills
Discover what's going on in arts, events & culture
Discover what's going on in arts, events & culture.
Check out travel guides for regional WA
Check out travel guides for regional Western Australia.
Explore winery guides for Perth and regional WA
Check out winery guides for Perth and regional WA.
Wineries in Perth Hills Region
categories=10074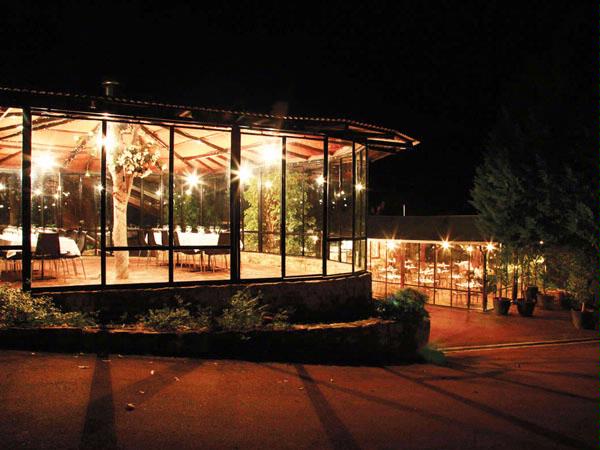 The perfect escape from the city for a delectable a la carte winery lunch with magnificent views, a rustic ambience and sumptuous wines, just 30 minutes from Perth.
Wine Variety:Riesling,Sauvignon Blanc,Chardonnay,Shiraz,Chenin Blanc,Merlot,Pinot Chardonnay,Semillon Sauvignon Blanc,Sparkling,Cabernet Malbec
Wine Region:Perth Hills
Details
Lunch Open:Friday,Saturday,Sunday,Holidays,Thursday
Size & Year:Established 1951 - 2000
Vineyards:40 acres
Cellar Door Open:Holidays,Thursday,Friday,Saturday,Sunday
Established:1983
Facilities:Cellar Door,Restaurant
Perth Hills:Heart of the Hills
Description
Sitting atop steep terraced slopes and surrounded by virgin bushland, Darlington Estate utilises environmentally friendly viticulture to ensure the integrity of the land, and in turn, the wine. Perfectly suited to functions (namely weddings), the main building is a stone, wood and glass construction that blends seamlessly into the natural environment.
The Wines
Varieties include Chenin, Riesling, Sauvignon Blanc, Chardonnay, Merlot, Cabernet Merlot, Shiraz and Rosé.
The Food
Darlington's award winning restaurant is known for its attractive a la carte menu, reflecting a combination of Australian and European influences. Perfectly complemented by the estate's premium wines, each dish is designed to showcase a locally sourced produce, embellished with clever accompaniments. Open for lunch Thursday-Sunday and dinner Fridays and Saturdays.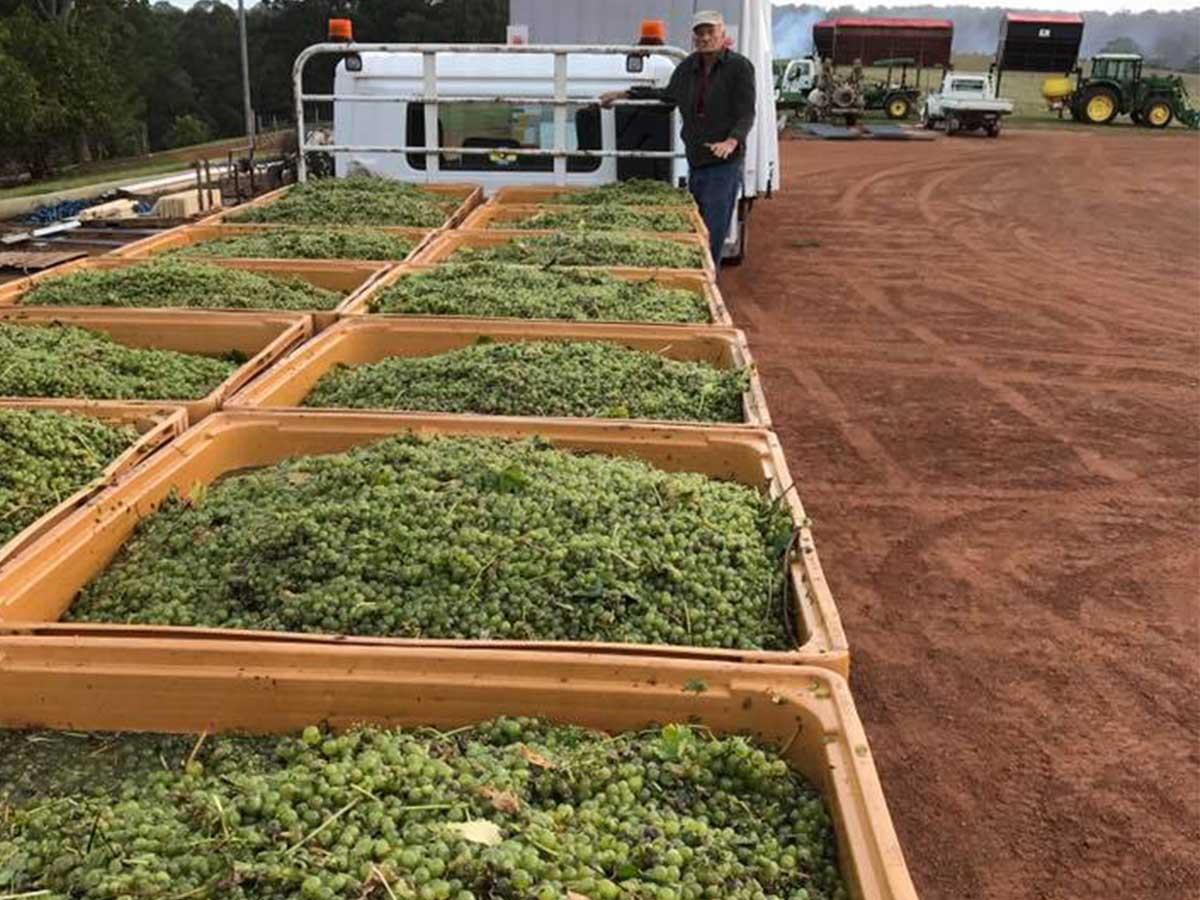 Enjoy a friendly chat with the owners while discovering 30+ fortified wines, table wines and liqueurs at their third-generation, family-run winery located within the idyllic Orange Grove.
Wine Variety:Sherry,Shiraz,Verdelho,Cabernet Sauvignon,Chardonnay,Merlot,Muscat,Port,Rose,Sauvignon Blanc,Sparkling,Fortified,Cabernet Merlot,Classic Dry White
Wine Region:Perth Hills
Open Days/times:Mon & Sat 10am to 7pm, Sun 11am to 6pm
Details
Facilities:Cellar Door
Cellar Door Open:Monday,Tuesday,Wednesday,Thursday,Friday,Saturday,Sunday,Holidays
Vineyards:22 acres
Perth Hills:Bickley Valley
Established:1929
Winemaker:Steve Radojkovich, Paul Radojkovich
Size & Year:Established 1901 - 1950
Breakfast Open:Monday,Saturday,Sunday
Description
Jadran was established in 1914 by Vladimir (Wally) Radojkovich, who purchased 22 acres of land with a desire to establish a vineyard and create a winery. Since then, Jadran Wines has welcomed many generations of family members to the vineyard; most recently, Wally's grandson Paul in 1990. Jadran incorporates traditional and modern winemaking methods to create a distinctive character in the winery's expansive range which is made from fruit sourced locally and from the Western Australia's south-west. With a creative approach to winemaking, Jadran has won many medals in Wine Shows all over Australia.
The Wines
Jadran Wines' range includes over 30 different fortified, still, sparkling wines and liqueurs. The collection of ports and liqueurs is bursting with interesting and exciting flavours to discover.
Cellar Door
Father and son Stephen and Paul Radojkovich offer generous tastings of their wines, and are well known for their friendly chats, stories and knowledge. The cellar door is open 7 days a week.
Just 50 minutes from Perth, this picture-perfect estate is one of WA's most awarded destinations, known especially for its Gourmet Traveller Top 100 restaurant that grows most of its produce onsite.
Wine Variety:Sauvignon Blanc,Semillon Sauvignon Blanc,Shiraz,Viognier,Chardonnay,Pinot Noir,Tempranillo,Vermentino,Sparkling,Cabernet
Wine Region:Perth Hills
Details
Perth Hills:Serpentine Valley
Facilities:Cellar Door,Restaurant,Light Food,Picnic Facilities
Cellar Door Open:Monday,Thursday,Friday,Saturday,Sunday,Holidays
Lunch Open:Monday,Thursday,Friday,Saturday,Sunday,Holidays
Vineyards:7.8 hectares
Size & Year:Established 1951 - 2000
Cases Produced:15,000 cases
Description
Millbrook Winery is situated in the picturesque wine region of the Perth Hills, a 50 minute drive south-east of Perth. It is located on a historic property called the Chestnut Farm that was established in the 19th century as an orchard and planted with grapevines in 1865 to provide fruit to the local timber-millers in Jarrahdale.
Owners Peter and Lee Fogarty set their sights on winemaking, planting vines in 1996 and in 2001 a stunning winery, including a tasting room and restaurant was completed.
The Wines
The attraction to the Perth Hills was the uncanny similarities to the Northern Rhône region. Shiraz and Viognier were chosen as the two flagship varieties and have become recognised as excellent examples of both styles. The fruit grown on the Estate is high quality with low yields a core objective and a small batch winemaking approach is followed.
Millbrook, together with the iconic Lake's Folly vineyard in the Hunter Valley, Evans and Tate in Margaret River, Deep Woods Estate in Margaret River and Smithbrook Wines in Pemberton, forms part of the Fogarty Wine Group.
Wine Tasting
The cellar door is in a striking stone chateau-like property with spectacular views and an open fireplace for winter. It is open Thursday to Monday 10am to 5pm offering tastings until 4:45pm and a light menu until 4:30pm. Group tastings can be arranged in advance.
The Food
The Millbrook restaurant is rated one of the top restaurants in WA by the West Australian Good Food Guide (2018) and is a Gourmet Traveller Top 100 Australian Restaurant (2018). Head Chef, Guy Jeffreys is known for his dedicated 'garden to plate' philosophy. When he's not in the kitchen, he is in the Millbrook Estate garden, selecting fruit, vegetables and herbs from the more than 100 varieties he grows there. Throughout 2017, Millbrook Restaurant didn't place a single order for vegetables! Open for lunch Thursday to Monday. Bookings are essential.
For something less formal, pre-book a picnic hamper, filled with an array seasonal snacks and treats to enjoy on the estate's stunning grounds.
Missing happy hour drinks with the gang at your local bar? Now you can make cocktails as good as the...
Read More