Port Wine Variety Wineries in Perth Hills
Discover what's going on in arts, events & culture
Discover what's going on in arts, events & culture.
Check out travel guides for regional WA
Check out travel guides for regional Western Australia.
Explore winery guides for Perth and regional WA
Check out winery guides for Perth and regional WA.
Wineries in Perth Hills Region
categories=10071
A small family winery with an expansive range of vintage wines to be enjoyed whilst relaxing at the open bar and on handcrafted jarrah picnic tables on the ridge of the stunning Bickley Valley.
Wine Variety:Cabernet Merlot,Chardonnay,Chardonnay Semillon,Classic Dry White,Port,Semillon,Sparkling,Shiraz
Wine Region:Perth Hills
Open Days/times:Weekends & public holidays 9am to 5pm
Details
Cellar Door Open:Holidays,Saturday,Sunday
Established:1998
Facilities:Cellar Door,Picnic Facilities
Perth Hills:Bickley Valley
Vineyards:0.5 hectares
Winemaker:Bella Ridge Estate (Alon Arbel)
Size & Year:Established 1951 - 2000
Cases Produced:700 cases
Description
As Kalamunda locals, Dennis and Carline Humphrey are no strangers to the terrain of the Perth Hills. With encouragement from local wine guru Peter Fimmel, Chardonnay and Semillon varieties were first planted in 1998 on the famous Red Gum soil high on the western ridge of the Bickley Valley.
The Wines
Carldenn Homestead Wines offer an expansive variety of reds, whites and sparkling wines designed to appeal to any palette. Each vintage has a unique character with different complexities, from the fresh fruit and creamy finish of the unwooded Chardonnay to the full-bodied, bold and delicious Shiraz.
Cellar Door
Located amongst the bushland of Walliston, Carldenn Homestead's cellar door includes an open bar and picnic area with handcrafted jarrah tables made by Dennis himself. After eating and drinking, you are free to wander amongst the vines.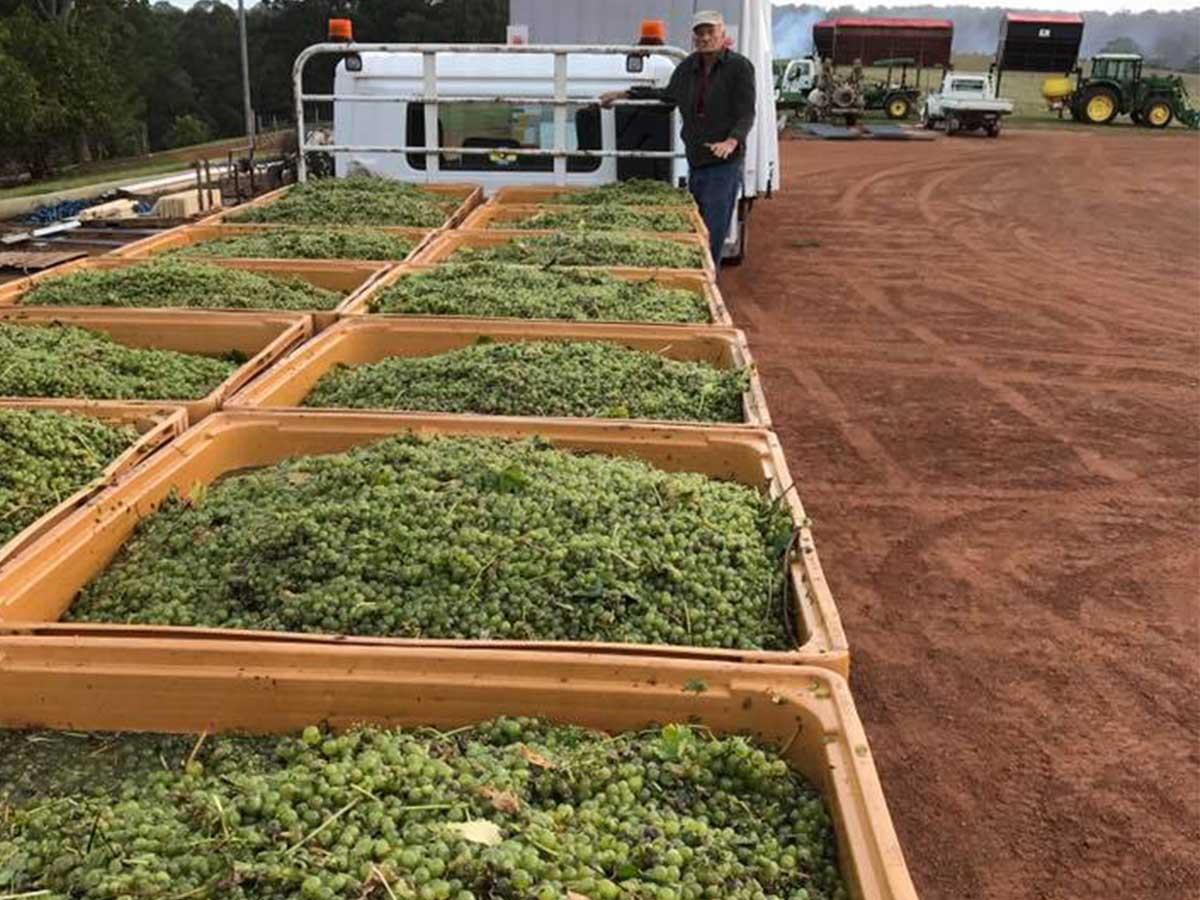 Enjoy a friendly chat with the owners while discovering 30+ fortified wines, table wines and liqueurs at their third-generation, family-run winery located within the idyllic Orange Grove.
Wine Variety:Cabernet Sauvignon,Chardonnay,Merlot,Muscat,Port,Rose,Sauvignon Blanc,Sherry,Shiraz,Verdelho,Fortified,Cabernet Merlot,Classic Dry White,Sparkling
Open Days/times:Mon & Sat 10am to 7pm, Sun 11am to 6pm
Wine Region:Perth Hills
Details
Facilities:Cellar Door
Cellar Door Open:Monday,Tuesday,Wednesday,Thursday,Friday,Saturday,Sunday,Holidays
Winemaker:Steve Radojkovich, Paul Radojkovich
Size & Year:Established 1901 - 1950
Breakfast Open:Monday,Saturday,Sunday
Vineyards:22 acres
Perth Hills:Bickley Valley
Established:1929
Description
Jadran was established in 1914 by Vladimir (Wally) Radojkovich, who purchased 22 acres of land with a desire to establish a vineyard and create a winery. Since then, Jadran Wines has welcomed many generations of family members to the vineyard; most recently, Wally's grandson Paul in 1990. Jadran incorporates traditional and modern winemaking methods to create a distinctive character in the winery's expansive range which is made from fruit sourced locally and from the Western Australia's south-west. With a creative approach to winemaking, Jadran has won many medals in Wine Shows all over Australia.
The Wines
Jadran Wines' range includes over 30 different fortified, still, sparkling wines and liqueurs. The collection of ports and liqueurs is bursting with interesting and exciting flavours to discover.
Cellar Door
Father and son Stephen and Paul Radojkovich offer generous tastings of their wines, and are well known for their friendly chats, stories and knowledge. The cellar door is open 7 days a week.
We are seriously in need of a little comedic relief right now - and we know we're not the only...
Read More